Termas da Azenha
Holiday rentals in Portugal
The first and only Bed & Breakfast & Bathrobes in the world
celebrate your holidays in an oasis somewhere between heaven and earth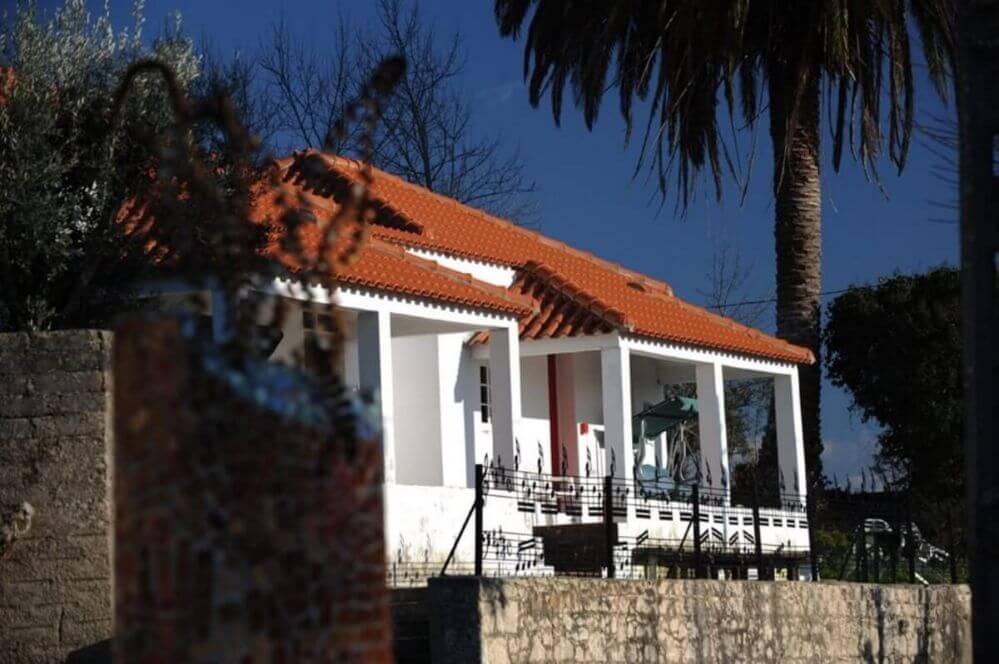 living and fully equiped kitchen
2 bedrooms: 1 double bed, 1 with single beds
bathroom with gorgeous mosaic
terrace with swing couch, garden furniture
internet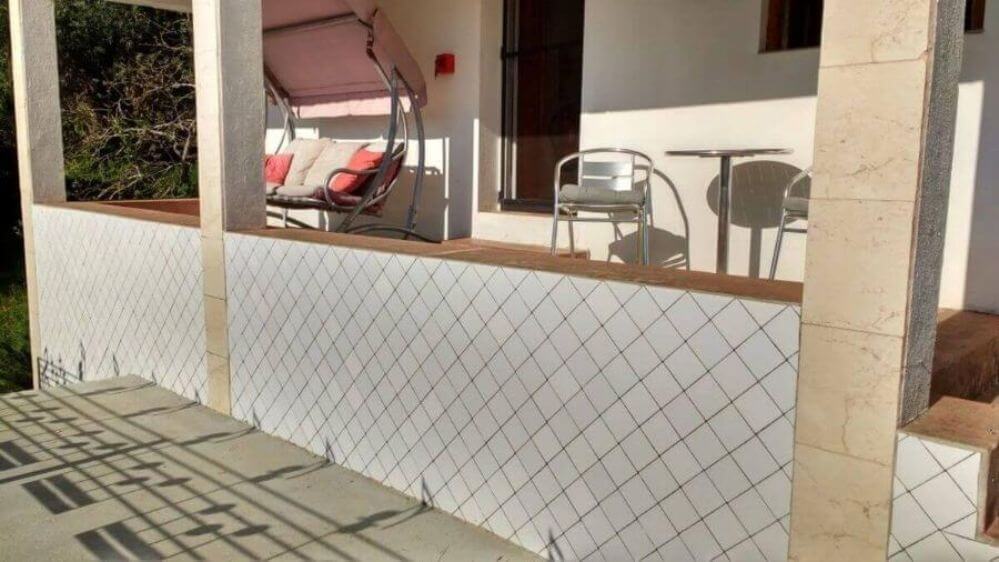 living and fully equiped kitchen
2 bedrooms: 1 double bed, 1 bunkbeds
bathroom with mosaic of flamingos
terrace with swing couch, garden furniture
good  internet connection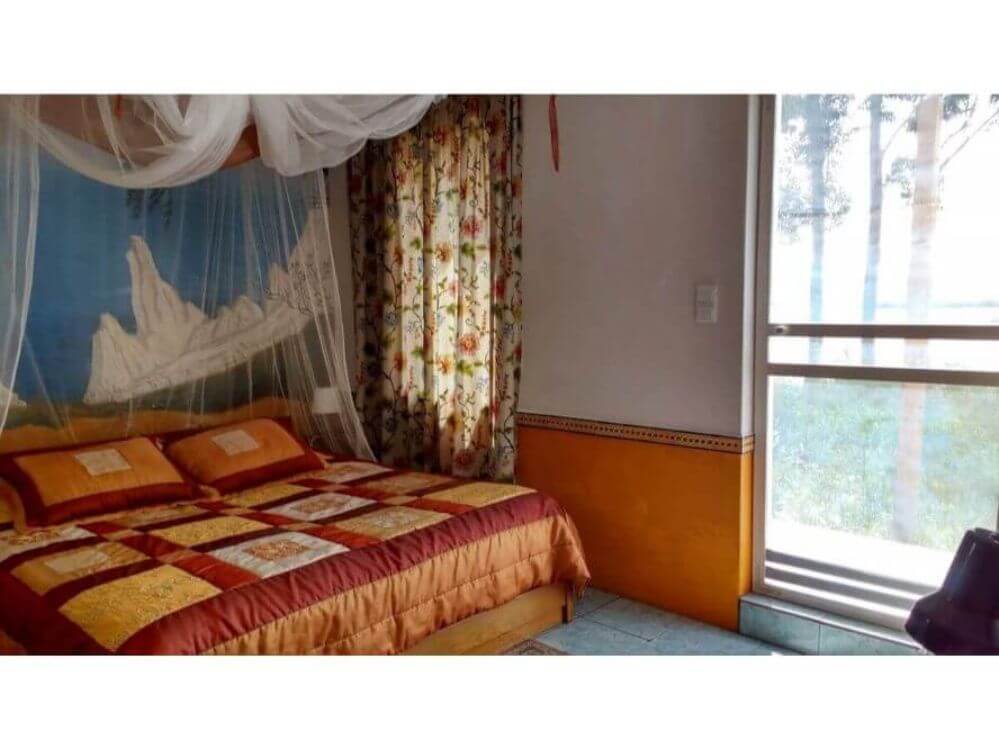 2 bedrooms each with a kingsize bed
we can make 2 single beds in the room(s)
mural behind the big bed
kitchenette on the terrace
bathroom with gorgeous mosaics
terrace and garden with garden furniture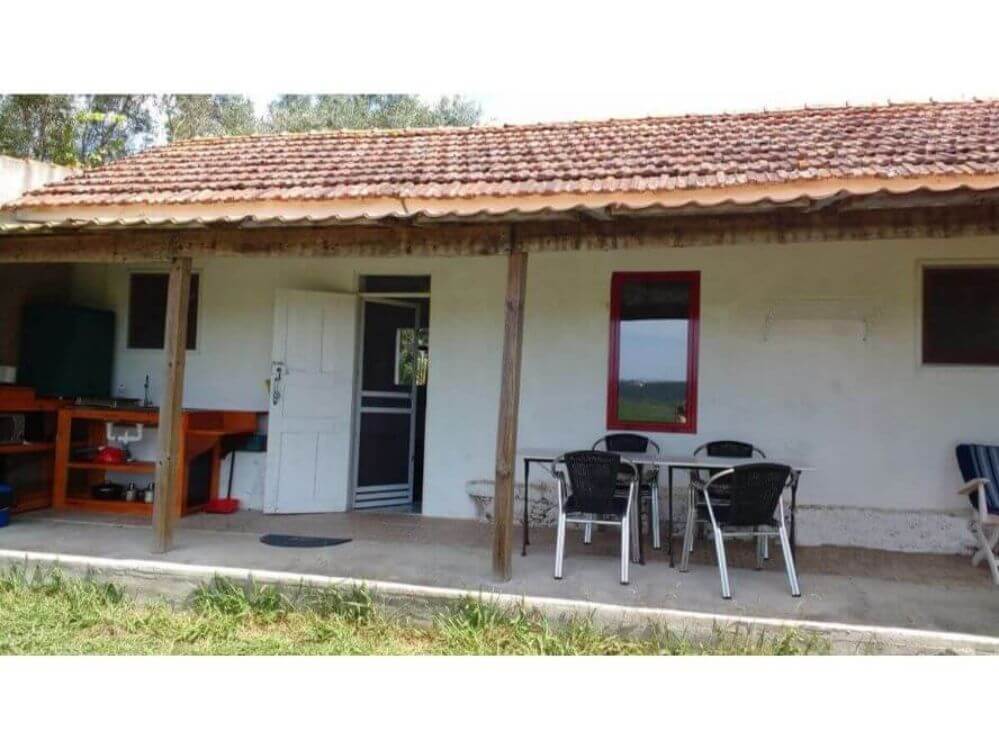 living with couch, dining – or work table
kingsize bed
mural in both rooms
kitchenette on the terrace
bathroom with gorgeous mosaics
terrace and garden with garden furniture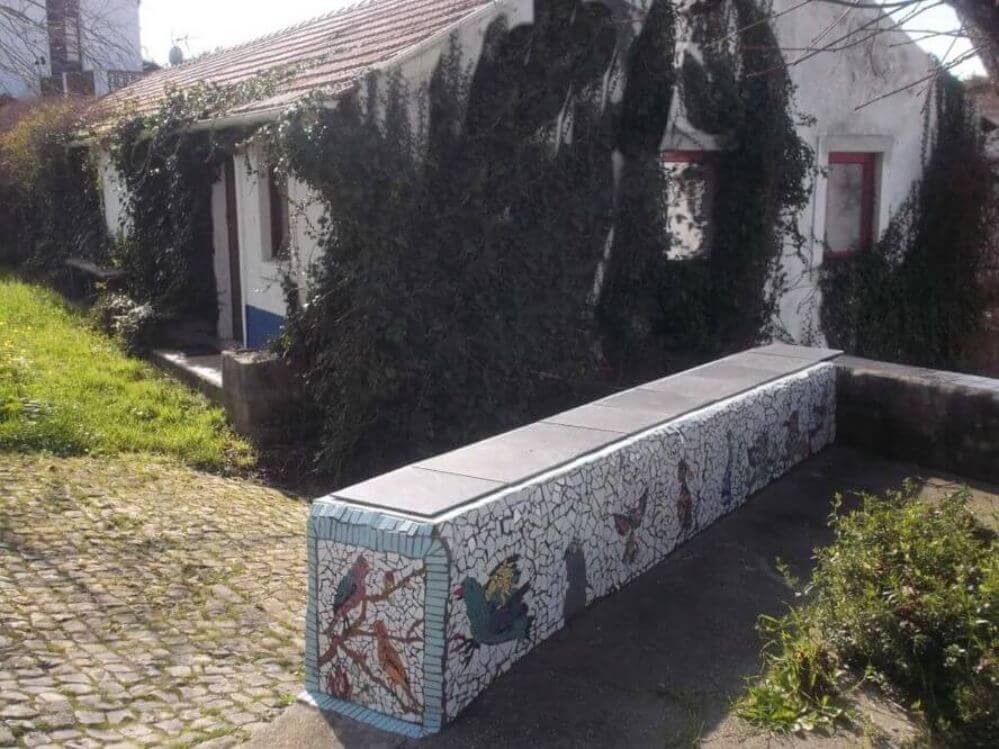 a big room, all-in-one
kitchenette (kitchen-in-the-cupboard)
king size double bed
single beds on the mezzanine
bathroom with mosaic of an elephant
separate toilet
terrace with garden furniture
good internet connection
Holidayhouses: Casa Oliva
living & open kitchen of 35 m2
bedroom of 35 m2
king size double bed
bathroom with shower, w.c., washstand
separate toilet
2 terraces with garden furniture
good internet connection
Rua João Henriques Foja Oliveira, 47
3130-434 Vinha da Rainha, Soure, Coimbra

nicely decorated room with mural
bathroom with beautiful mosaics
kitchenette on the terrace
garden with nice view over the fields
gardenfurniture
ideal for longterm stays (ask for conditions)

Go to this page to see how you can entertain yourself in the holidayhouses of Termas da Azenha and in the surroundings!
HOW TO MAKE A RESERVATION?
It´s very simple: send us a mail with your dates to check availability: info@termas-da-azenha.com. We will respond as soon as possible. If you plan to make a tour around Portugal, we might have some nice tips for you.

Rua João Henriques Foja Oliveira, 47
3130-434 Vinha da Rainha, Soure, Coimbra

We upload a new blog every Sunday morning. A few minutes in Portugal each week. From the comfort of your own home.
Beaches, castles, riverbeaches, hiking trails, overgrown ruines, cozy village markets, luxury shoppingmalls and lots of birds
Contact us if you want to know more or have questions. We'll gladly make time for you.