Termas da Azenha
Holiday rentals in Portugal
The first and only Bed & Breakfast & Bathrobes in the world
It seemed logical to add another B to our B&B. The B of Bathrobes.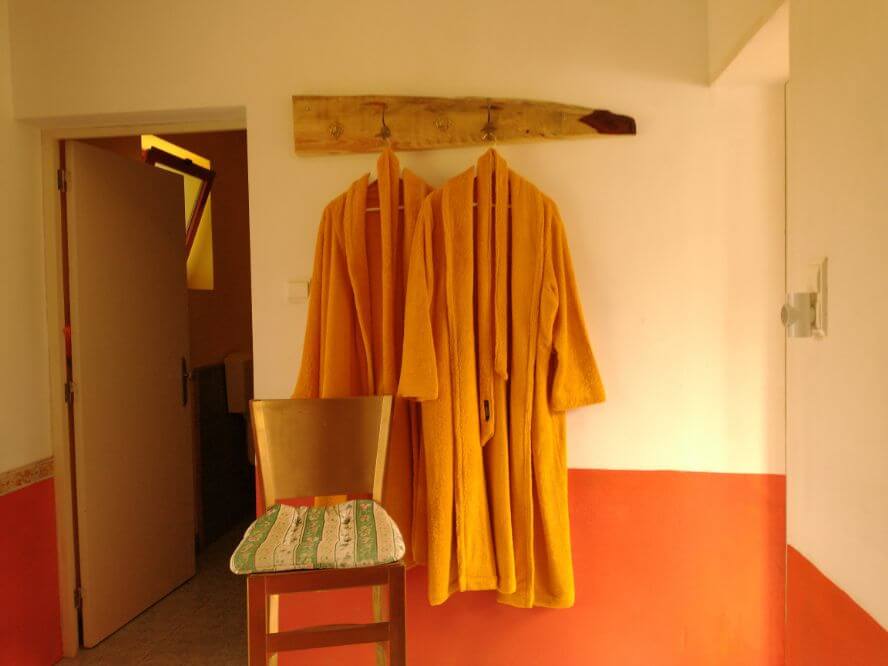 Our guests appreciate it when there's a bathrobe in the room. A bathrobe is a typical thing to use in a hotel or B&B. On the camping also. At home, it is great to change clothes after work, and change into something beautiful yet comfortable. Or if you work at home …
So many people work from home. Not always a good feeling to walk around in sweatpants. It's comfortable maybe, but it gives you a feeling of indifference, who cares … Our robes are comfortable, but you look great in them! Just keep them on whilst zooming, skyping, videocalling, or when somebody unexpectedly is at the door.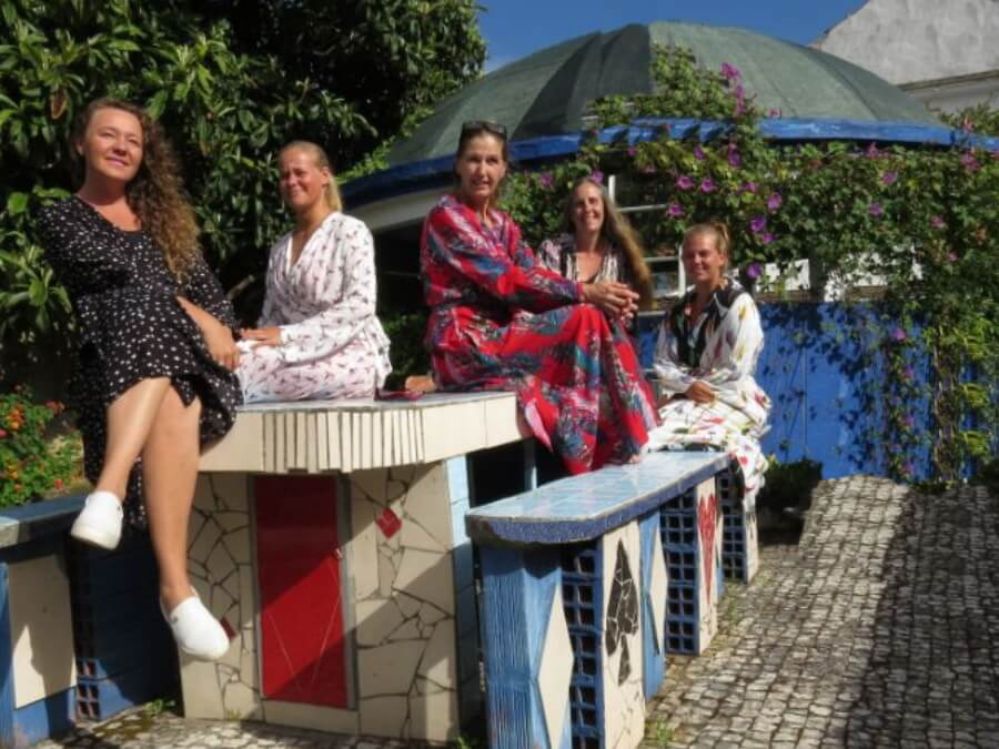 Our bathrobes are made by a portuguese seemstress, Gina, who adores sewing and is very good at it too! Ellen, the owner of the Termas-da-Azenha and creative millipede, likes to choose special fabrics and models. The combination of both results in a strong team.
a robe to live in
We aim to make a unique robe for you – a piece of clothing that is so comfortable, that you will never buy another. We only hope to see you as a customer again, when your robe is completely worn-out. Or if you just want another of course …
Click through to the shop. Maybe you'll find "The One".
Interested in a tailormade robe?
info@termas-da-azenha.com +351 – 916 589 145 (whatsapp)