Termas da Azenha
Holiday rentals in Portugal
The first and only Bed & Breakfast & Bathrobes in the world
Bed & Breakfast with a view
We have some guestrooms, each with a terrace and a kitchenette. You have a private entrance. The room has a king size double bed and behind the bed you can see a beautiful wall painting. There is a couch and a closet, TV and the internet connection is fine. The view over the fields is very relaxing.
The bathroom is spacey with a shower, washstand and toilet, and a large mosaic.
Room 1 has a sitting room with kitchenette with everything you need to cook. There's no dishwasher though. The room has two sofa beds, a coffee table, tv (portuguese channels) and we made a dining table out of an antique cupboard. Garden furniture is there, you can enjoy the outside life here. A beautiful view over the fields – what do you need more for a relaxing holiday? On a budget price.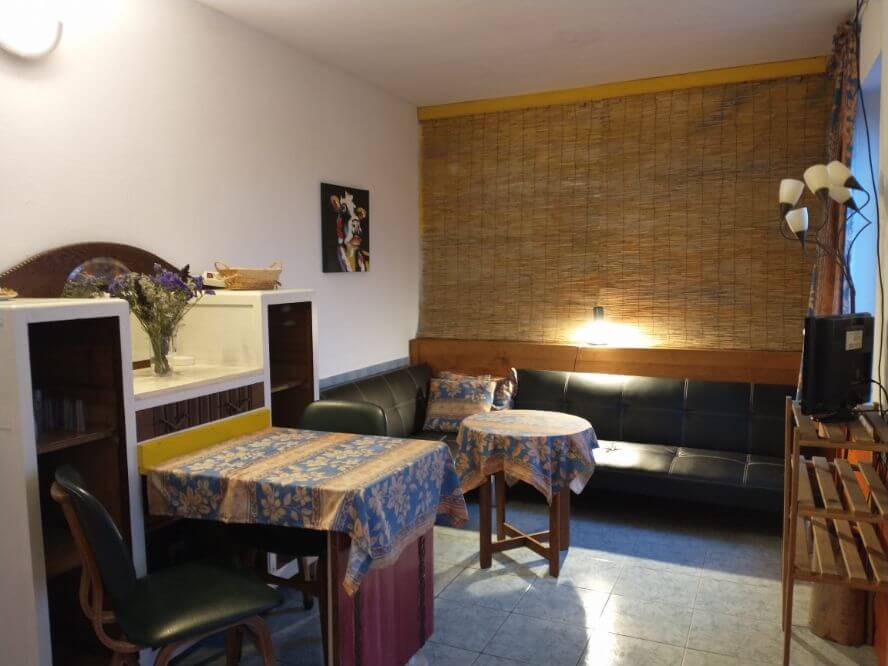 Room 2 is bigger, with a king size bed. There's a closet, a side board with tv (portuguese channels), a sofa with small side tables, and of course the room comes with towels and bathrobes. The bathroom has mosaic – the thing Termas-da-Azenha is famous for.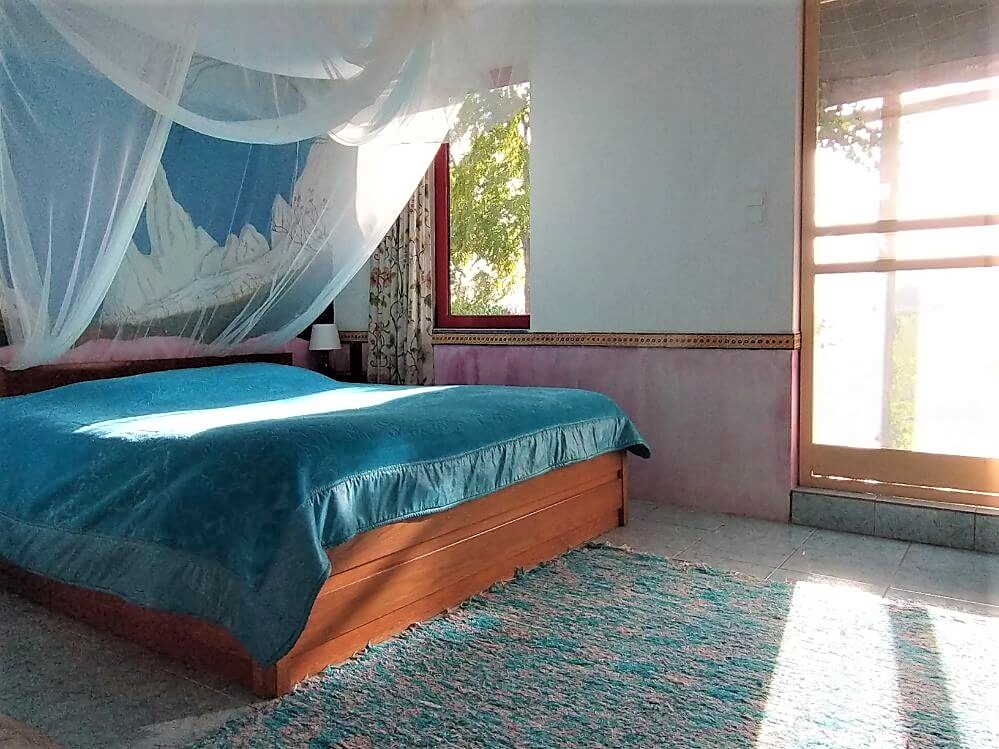 These are perfect rooms for people who love to be in nature, like to be outside a lot.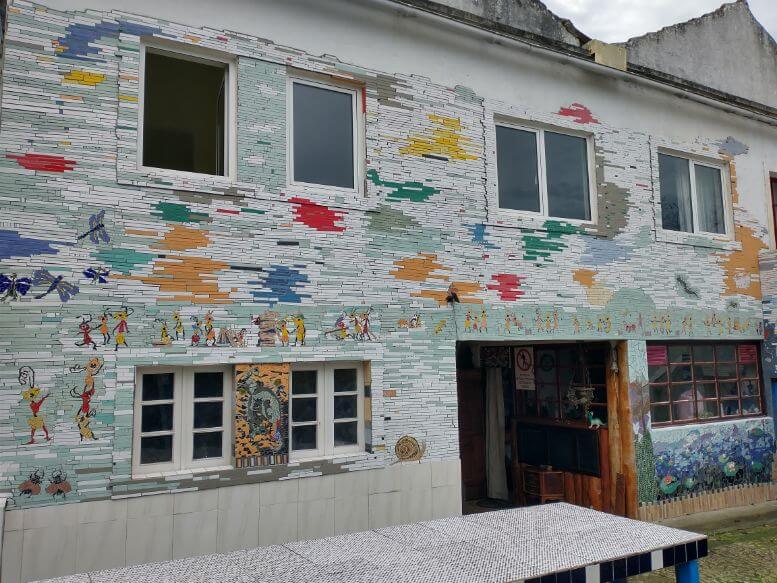 In summer, you can do quite something in the Termas.
This is the first and only B & B & B in the world: Bed & Breakfast & Bathrobes. Since 2018 we are designing, making and selling unique bathrobes, or rather: house coats, dressing gowns, made by portuguese seamstress Gina. In the od bathhouse, we have created a fitting room where you can browse and fit the ones of your liking.
We put the Lego and Duplo in the little pavillion, so the kids can play in the shadow, while you enjoy a drink and a chat.
In the big room of  the bathhouse you find a foosball table and a small pooltable, as well as a library with novels and boardgames, and the Fancy Dressing Room.
All these services you can find on this page.
Termas-da-Azenha: no time to get bored!
celebrate your holidays in an oasis somewhere between heaven and earth
[