Termas da Azenha
Holiday rentals in Portugal
The first and only Bed & Breakfast & Bathrobes in the world
celebrate your holidays in an oasis somewhere between heaven and earth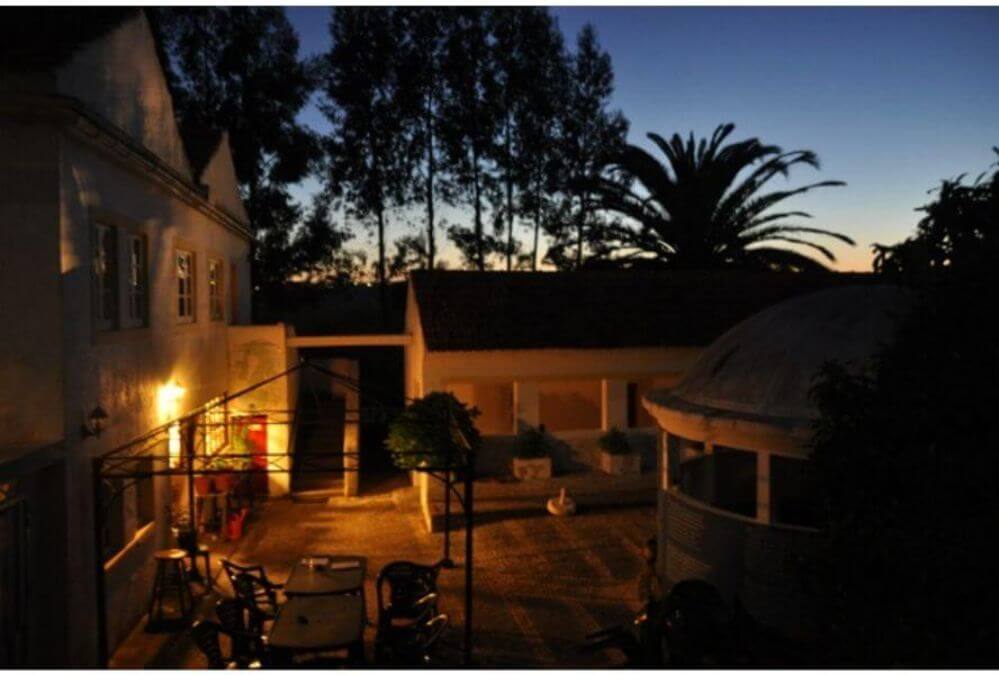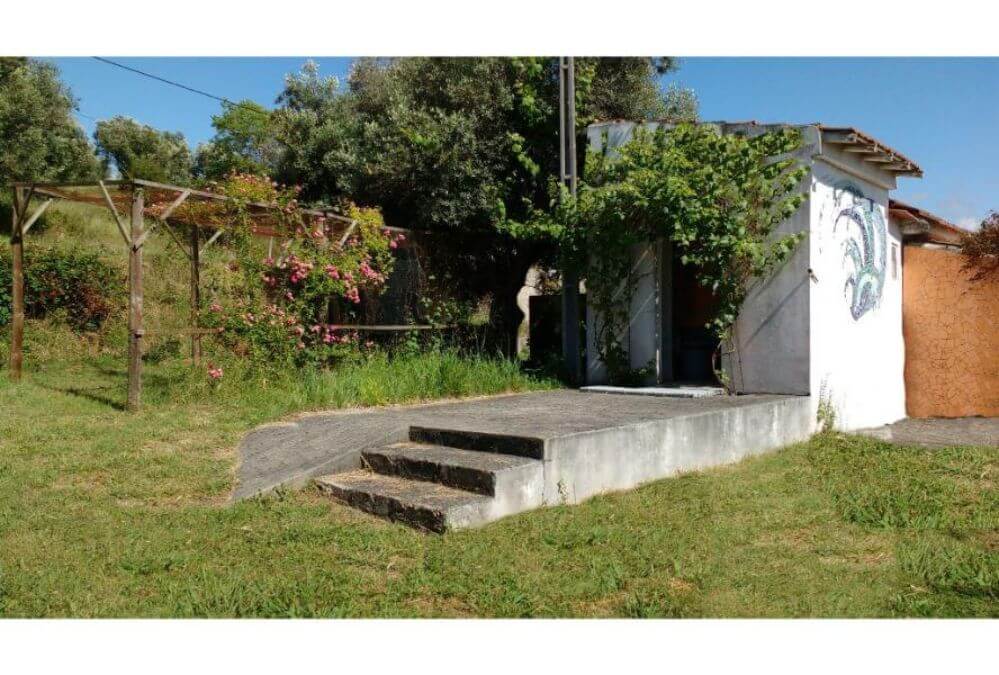 Camping in nature not far from culture
with a lot of nature around, but not far from the civilized world – that is what the Termas-da-Azenha camping is. You can choose your own spot, we have place for about 4 families on the terrain below, and 4 families on the hill. You can take the car with you.
There are 2 terrains where you can put your tent. If you travel with a caravan or mobile home, you can choose a spot on the terrain downstairs, allthough small vans can go up.
Both terrains have their own toiletbuilding, with shower, sink, washstands and toilet. You can use the showers/baths in the bathhouse as well.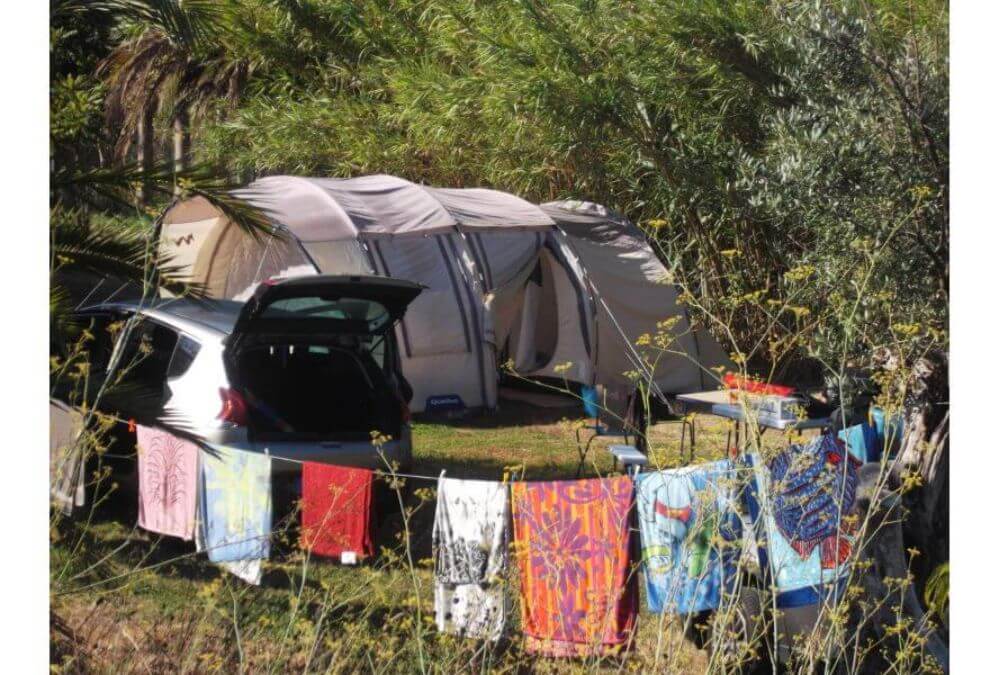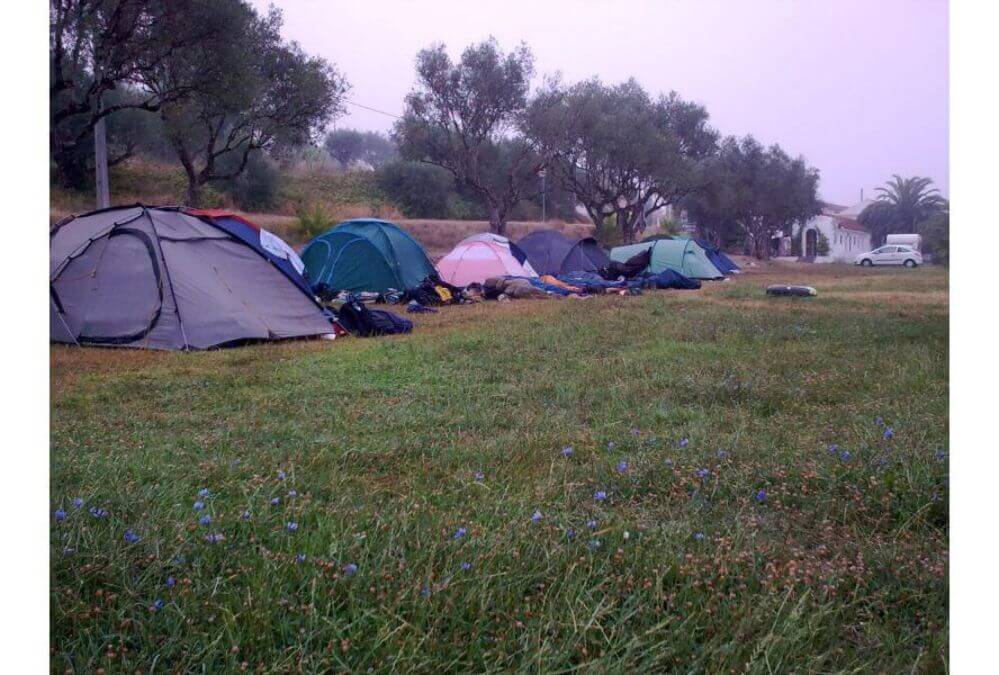 We offer a lot of extras, like: access to the old baths with the mineral water, the games like pingpong, foosball and pool, the library, the Fancy Dressing Room, the pools and all  the terraces around.
We cook every day and you can decide per day if you want to join. There are various possibilities: join the group of guests (kind of table d´hôte), we can serve it at your place or you can take it with you. You can indicate what your preferences are, or maybe you are allergic to some foods, you´re a vegeatarian or vegan. No problem, we have experience with it all. Adults 10€, kids till 6 years 6€. One more practical thing: you can do your laundry with us. For a full load (6 kg) it's 6,50.
We are mentioned in the Cool Camping Guide, and on their site as well of course.
If your driving your own car, here is some interesting information for you. There are two different types of toll roads. One is with a card at the beginning and pay at the end. Do not use the gate "Aderentes"! You need a special device for that.
The other system is the Green Lane Toll System. You can already buy your card at Infraestruturas Portugal and use the website activation by filling out registration and activation number.


*CCI=Camping Card International

We upload a new blog every Sunday morning. A few minutes in Portugal each week. From the comfort of your own home.
Beaches, castles, riverbeaches, hiking trails, overgrown ruines, cozy village markets, luxury shoppingmalls and lots of birds
Contact us if you want to know more or have questions. We'll gladly make time for you.