Termas da Azenha
Holiday rentals in Portugal
The first and only Bed & Breakfast & Bathrobes in the world
Holiday rentals and a B&B with good internet. Free wifi in the rooms, in the houses,  on the village square, and even on the first part of the campsite. Also good enough for remote workers who want to stay for a longer period of time!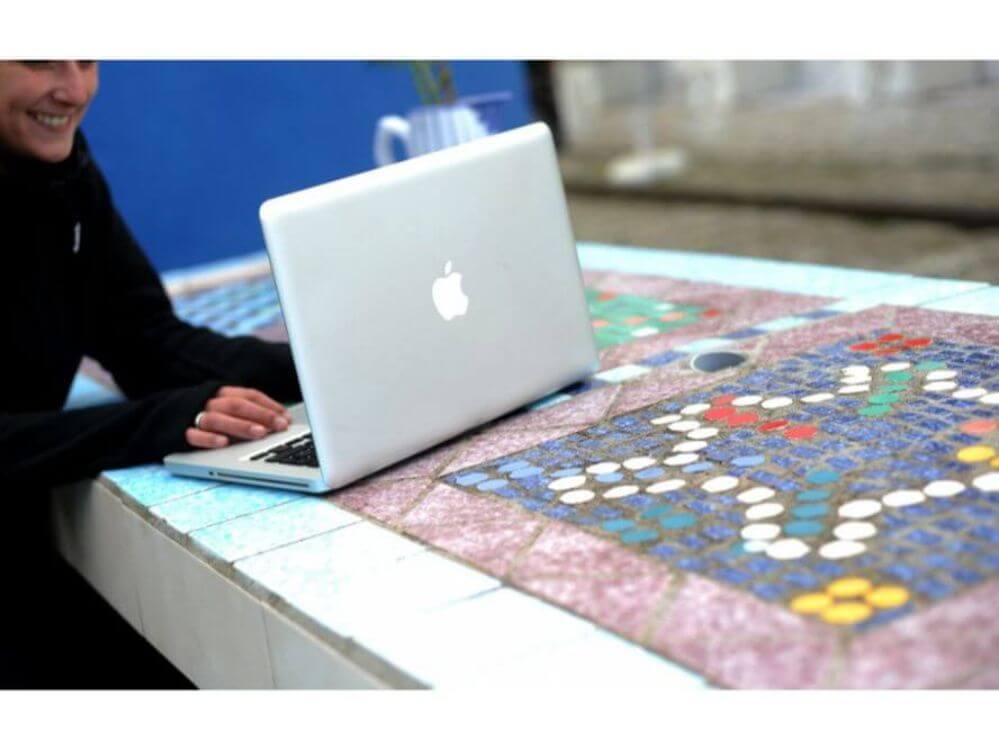 A few terraces with lots of mosaic around the old bathhouse. This is the Chessterrace.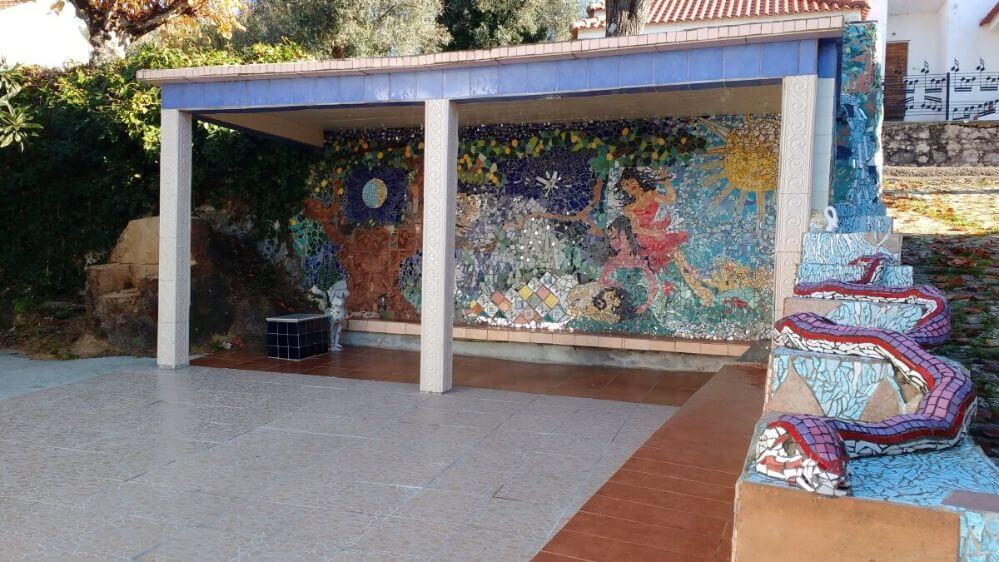 There's the Fairy Tale Terrace, Alice in Wonderland and Elize and the 12 swans. All with a nice view over the fields as well. The village square has lots of mosaics as well.
All the things you can do & enjoy in our little holiday village
The Fancy Dressing Room – one of our unique especialities. A room full with glitter dresses, pirate costumes, high heels, hats, and more. Lots of fun, not only for children!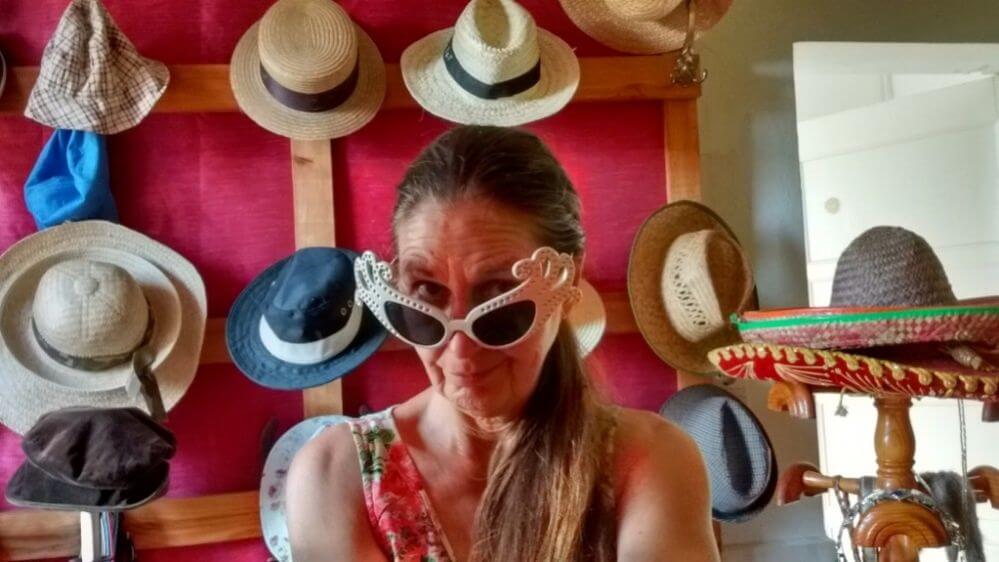 In the big room of the bathhouse (it's a real big room) you find pingpong, pool, foosball, the Fancy Dressing Room, boardgames, an antique chess set …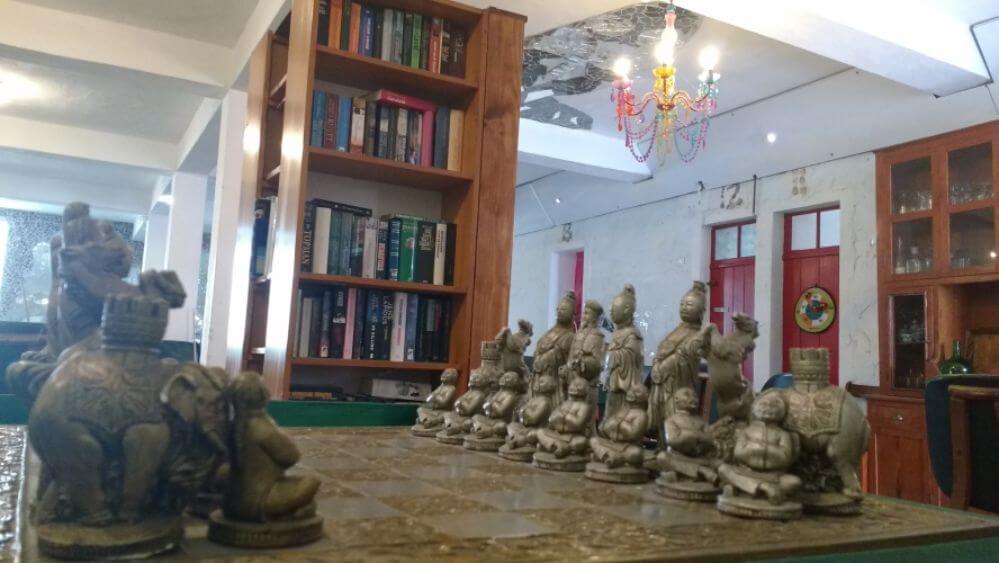 books, the fitting room for the bathrobes, and a nice place to sit. Cool in summer, warm in winter. On this photo you see the corner where the training equipment is.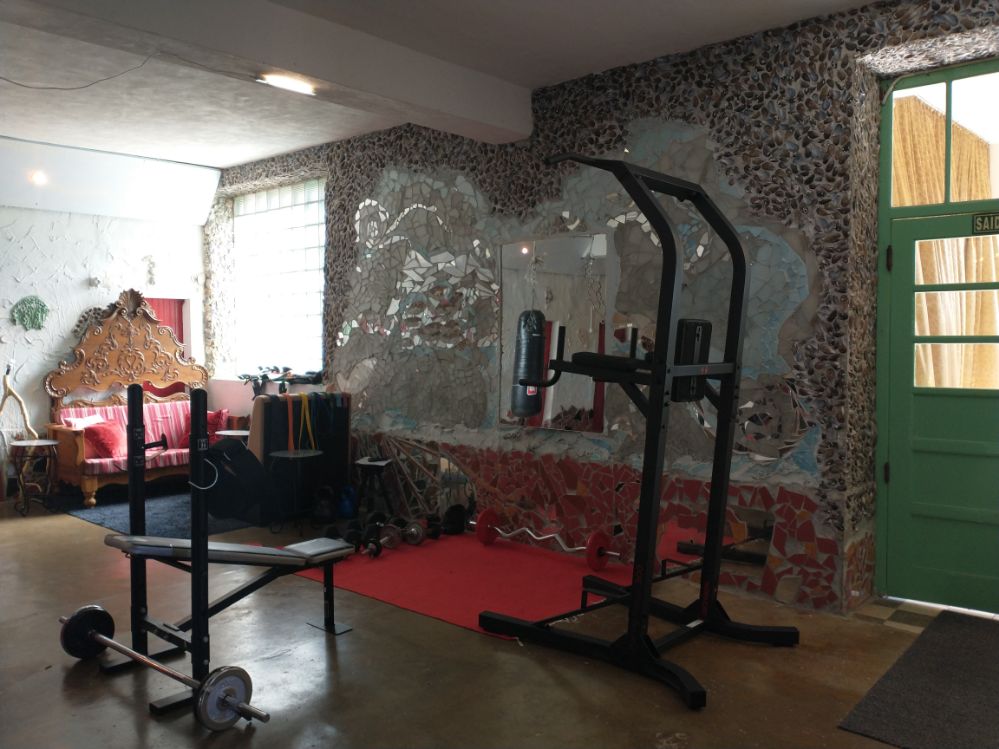 The Pavillion is a lovely shady place, where we put the Lego and the Duplo in summer.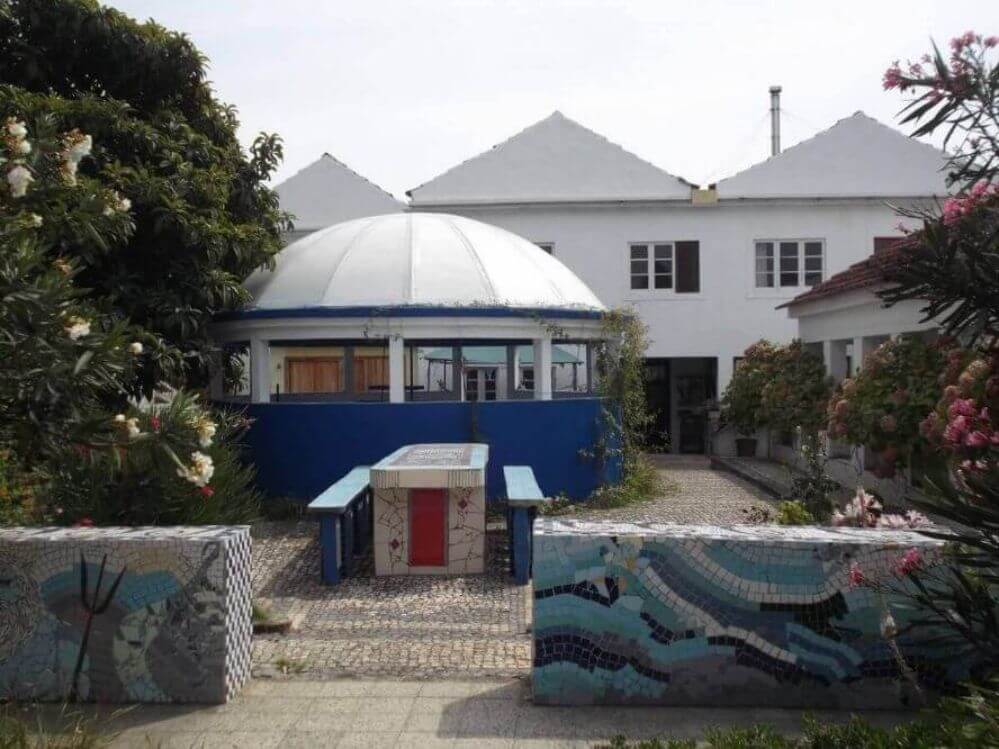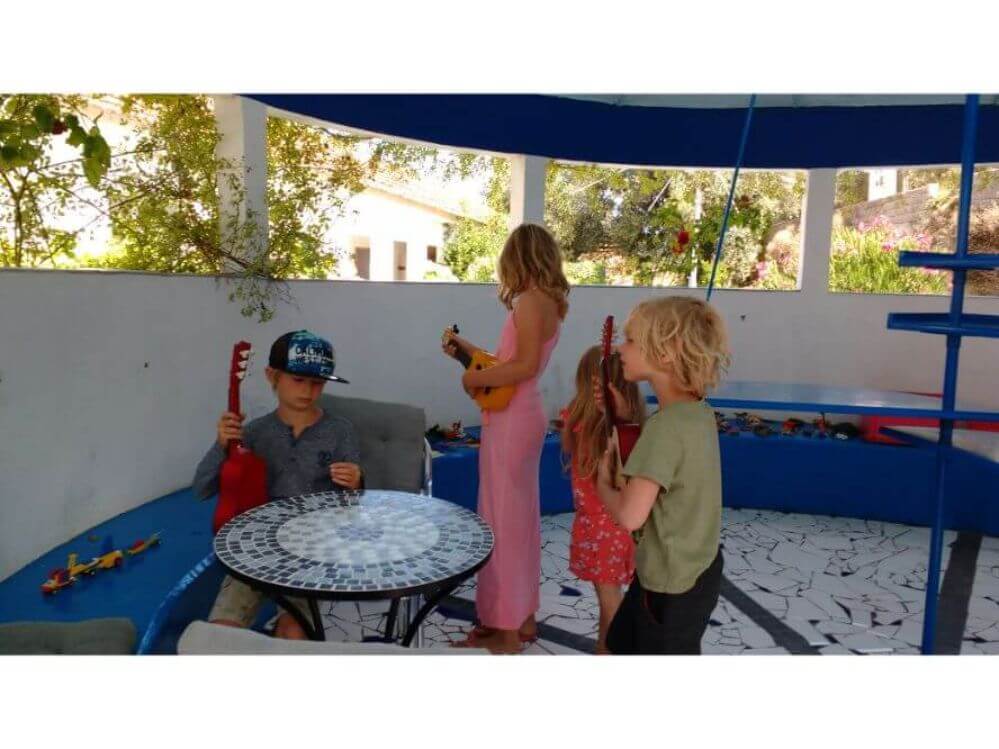 During the off season, we rent out the whole venue for groups, like this painting course. We had Tai Chi, yoga and mosaic workshops, organized by the course leaders, guided and catered by us. Also groups of scouts, cyclists, bikers, and big families found a hospitable welcome here.
Talk to us about your plans! info@termas-da-azenha.com  //  whatsapp: +351 – 916 589 145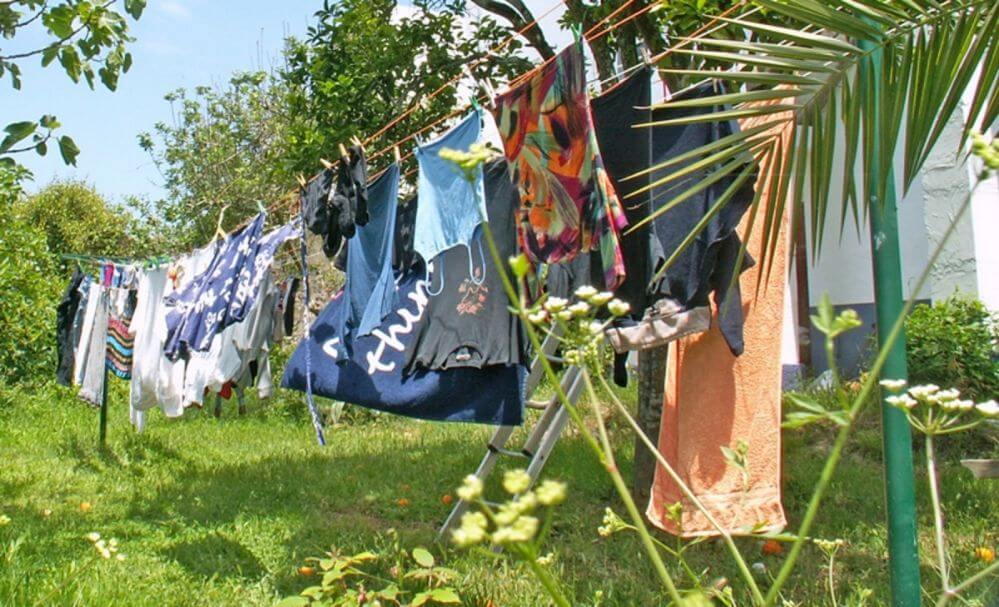 Last but not least: laundry. Even on holiday the chores continue. Laundry is one of them. No worries, put it all in a bag, and we'll wash it for you.
Normal wash: 6,50 / we wash it & hang it: 9€ / we wash it, hang it, and fold it: 15€.