He walked around shaking his head, shoving open all doors with: "Forbidden for unauthorized persons". Quite a clear message. The sign is in portuguese, but he is portuguese, so no way you can be blond about that. "Oh, is it not allowed? Oh, I didn't see …. notice … didn't know what that meant …. Does that red round with that white stripe mean you may not open the door? … Sorry …"
No, he could have known, and yet he did
That is actually quite special for Portuguese. I saw that head shaking from the corner of my eye, but I paid little attention to it. So many people pass by to have a look – that's pretty normal.
Not so normal for breakfast guests, though.
Both were very friendly when they arrived, when I brought the coffee with breakfast, and when I said goodbye to them. No complaints, only smiles.

You have to ask for reviews, the marketing gurus say
On Tripadvisor, Zoover, Google, Booking – ask for reviews. I honestly always forget that. And also: I find that a little embarrassing. Maybe it reminds me a bit of long ago, the hassle in the schoolyard, if you were "stimulated" by your girlfriends to ask that cute boy if he liked you too.
There is so much to like already, do I have to add to that?
I am much happier with a spontaneous good review, and fortunately we have quite a bit of that.
A few days later I got a message from the intermediair that we had a review. I clicked through, and got a shock. That same friendly couple, that man who had opened all the forbidden doors so shaking his head, gave a 1.
Do you know how bad that is? A 1 gets your average down incredibly.
Why? What's wrong? What's wrong with you? What happened to deserve this?
Fortunately, there was an explanation. Freely translated, it came down to: we may not call ourselves Termas because they found it a mess. Not a spa resort, where they could use a jacuzzi, being massaged together, spent an hour in the steam bath and go with a smooth skin to the breakfast buffet.
Ah! That was a meager consolation, because that means that these people simply can't or don't read.
There is everywhere, on every site we are on, that these are ancient baths, called Termas-da-Azenha, a very old place – hundreds of years old, where people have been using the healing water. The first doctor who described it, lived in 1711, and was called Dr. Micael Fonseca.
The name comes with the place, we didn't call it Termas-da-Azenha, it was already there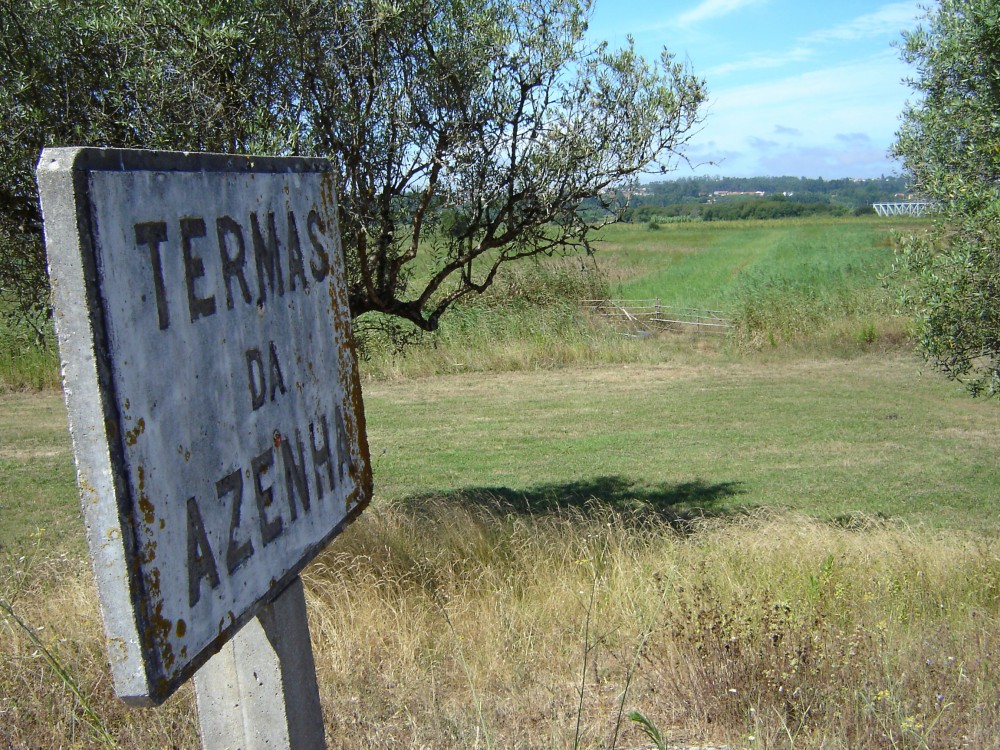 It also says that we are making a museum out of it, to preserve the old baths and to make 3D mosaics to show how it used to be.
Then I find it difficult to imagine that you make it a luxurious spa with all kinds of modern facilities, but okay … who am I? This head shaking while opening doors now gets another load – in hindsight.
Anyway, we're stuck with it. That'll take a long time before we improved our average again.
And now I have to ask for it anyway, and I find it even more embarrassing.
Thank you very much, Mr Head shaker!