Hard choice. When we zigzag through Portugal, from north to south, we come across a lot of Beautiful Places
We once started our discovery in the north. Makes sense if you come from a northern country. We crossed the border at Ponte de Lima, and felt right at home. Spain is really-really-true a different country, also beautiful, nothing about that; nice people too, but Portugal is a different story.

No pretensions, no fuss, just honest sweet patient people who are happy to help you on your way, and who take all the time to do so. They laugh a lot. They like to chat, with each other, but also just as easily with you. No problem if you don't understand a word. Just smile back. This creates a very pleasant relaxed atmosphere throughout the country.
That was a big difference with the reserved Spaniards, and a great introduction
Ponte de Lima is a lovely place where we visited a huge market on the wide side of the riverbed of the Lima. You can cross a Roman bridge with a great view over the hills behind the wide river with many aquatic plants that fan out erratically through the water.

For the first time I saw a Portuguese phenomenon there: everything is built side by side. Old, new, 17th century, modern architecture. Ruins next to a villa. The Paço do Marquês (about 1464) was clearly there before the 19th century gazebo or the 21st century green box were built behind it. All kinds of styles through and side by side. For convenience, the uninhabitable houses and ruins remain forgotten, and can quietly collapse or rot. You see this all over the country. (Well, actually from the south of France already.)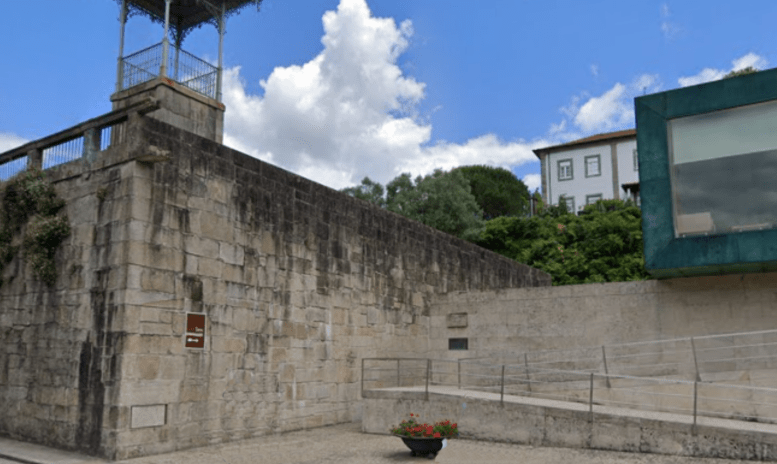 If you turn left at Ponte de Lima, you go towards Gerês. Beautiful nature reserve. It rains quite a lot in this part of Portugal. We first wanted to go to live in the Minho, but decided against it when we learned that it rains a lot more in the northwest of the Iberian Peninsula than in the Netherlands.
The beaches are certainly a Nice Place, but they are a lot more interesting a bit further south
Pieces of Gerês are full of huge round boulders. You can see it even more in the Serra da Estrela and Tras-os-Montes, the high northeast. It is said that there are 9 months of winter and 3 months of hell: "Nove meses Inverno, três meses Inferno". It is a continental climate, and without all the comforts we are used to today, it has been a hard life for the few people who survived there.

It is not without reason that the Spanish plateau is very sparsely inhabited. This is an offshoot of it.

When you have finished walking in the Serra da Estrela – the mountains of the stars, with those charming stone towers that you're are expected to complement, you go via Oliveira do Hospital and Tábua towards Coimbra, the student city of the country. Many foreigners live in and around those two towns, especially many Dutch and Belgians. That's because there are two Dutch real estate agents…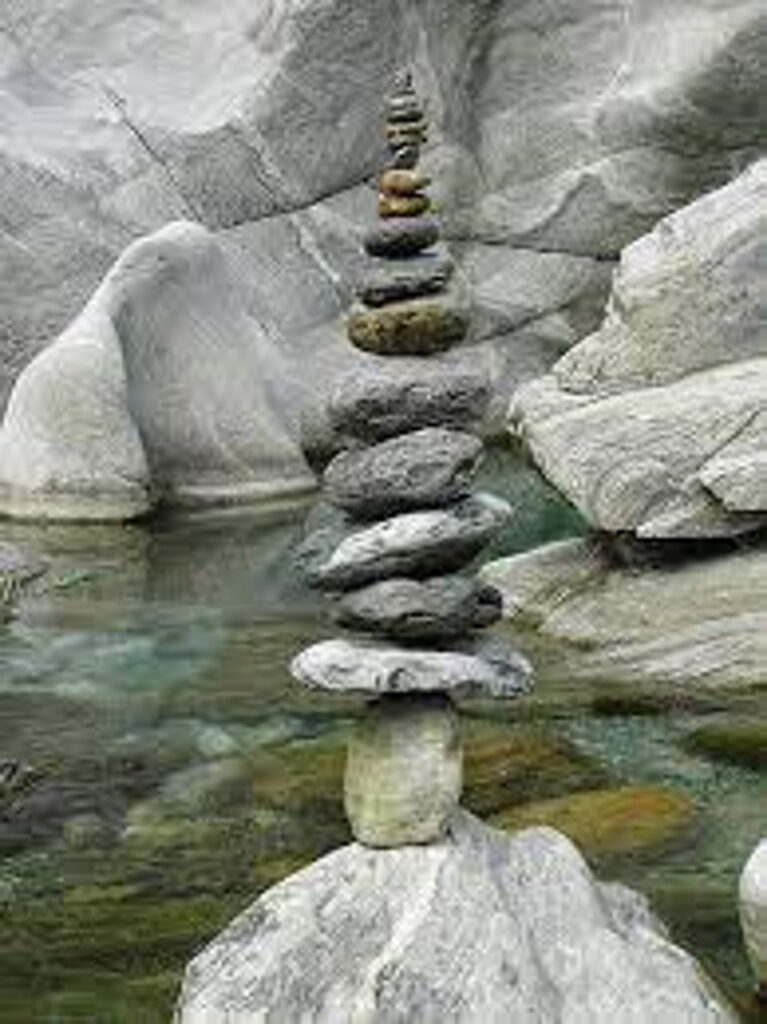 If you want to avoid compatriots, drive to Coimbra, via Viseu and Santa Comba Dão
Viseu is lovely (go see for yourself) and Santa Comba Dão is Salazar's birthplace. "Who are you talking about?!" … António Oliveira de Salazar, the dictator of Portugal until the Carnation Revolution in 1974. A non-violent revolution, which is a blessing to humanity, because there was quite a lot of violence and oppression in the Iberian Peninsula in the previous century.
Queima das Fitas – Burning the ribbons
In Coimbra you can experience the "Queima das Fitas" (warning: wear a raincoat because of the beer fountains that the cheerful students make during their parades), where you can hear the real fado (they say the same in Lisbon), and where you can enjoy the beautiful library and university square in the old upper town.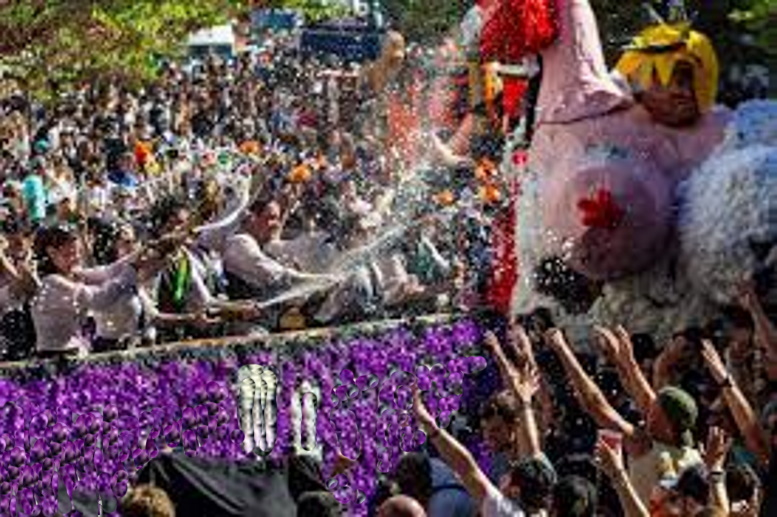 Tired of city life and want to go to the beach? No problem, because from Aveiro, the Venice of the North, there are large sandy beaches, or beautiful rocky beaches, or pristine cliff beaches. If you are a beach person, you can find very different species within a few kilometers.

Aveiro has nice colored boats, nice canals, but to call it the Venice of the North is a bit of a marketing ploy, to be honest. It's a nice town, in the summer many festivals and parties are organized, and a ride in such a boat is really worth it. Next to Aveiro, by the way, are a few Serras – the Salgueiros, da Gravia, da Arada da Escaiba and the most attractive: Serra da Freita.
Nice and quiet, beautiful views, and very Portuguese
If you're lucky, the same thing that happened to me once will happen: I was lost, and after many hairpin bends I came to a place where it seemed as if I had traveled back in time. Back to the Stone Age, with houses built of "xisto" – flat stones, skillfully stacked on top of each other, a plume of smoke from the chimney in the middle of the day, a dazed cow in a field at the edge of a forest.

Not an eucalyptus plantation, as you see (and smell!) so much, but a real forest. That was a nice place.

I think I really did travel back in time, so I can't tell you exactly where that was. Somewhere over there, in one of those Serras. If you are a bit adventurous, you will of course look for it yourself …
We descend to the south, still looking for even more Beautiful Places in Portugal
I skip Lisbon (Porto, Sintra, Cascais, etc.) because there is more than enough about it on the internet. I also skip Nazaré, Peniche and other tourist attractions. The other Portugal, the real Portugal, that is what we are looking for. Although Berlenga – I can't skip that.

If you're there in the right season (when the birds aren't breeding) it's a branch of paradise. If I were a poet, I might be able to put this into words. Unfortunately I'm just a simple blogger.
Pictures speak louder than words, put it in google images, and you'll see everything. You can eat well as well, in Berlenga, look at these lovely "Devil's feet":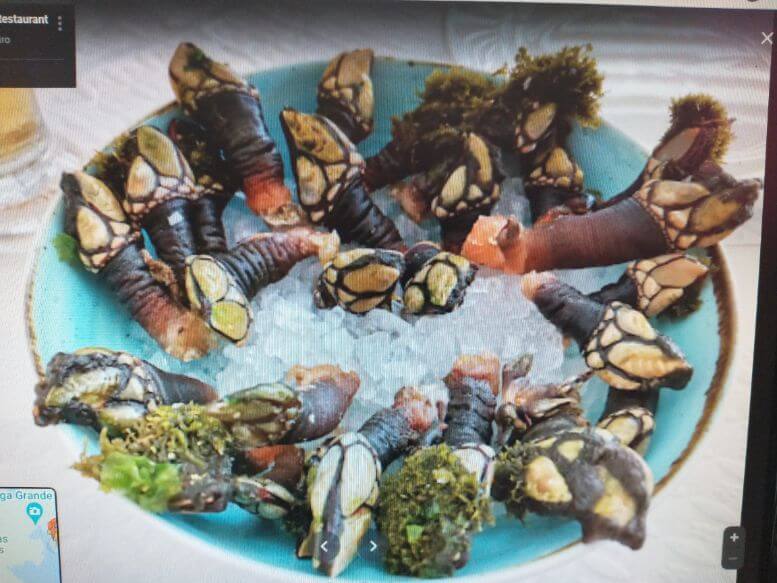 We skip a lot, we go to Grandola
Not so much a Beautiful Place, but a place that is important in Portuguese history. Okay, a history lesson. Salazar had established a dictatorship in 1926. Most people are not fond of a dictatorship, including here. Portuguese are friendly, easy going people, but you can go too far. They were fed up. They planned a revolution. On April 25, 1974, the time had come. It was secretly agreed that power would be taken over, and those are always very exciting things.

The action would start when the radio broadcast Zeca Afonso's forbidden song: "Grândola, vila morena" (*). The two sides faced each other in a large square in Lisbon, the atmosphere was dire, and violence would soon begin. A florist girl took a red carnation and stuck it in a soldier's rifle, preventing a bloodbath.

A simplified form of the story of the Carnation Revolution, but now you know why it's called that.

I could go on and on, but then it becomes a book, and that is not the intention. The search for the Most Beautiful Place in Portugal is probably much more fun than finding it.
Will you join that scavenger hunt?
(*) If you have the patience to go and watch, you'll not only see a historic moment, a national hero on the podium – with all that no pretences and all – but also the ability of the portuguese people to sing along, as they still do today. Impressive.
We moved here in 2000 from Rotterdam, Holland to the Termas-da-Azenha, Portugal.
A big step, especially with two small children.
We are busy to rebuild one of portugals cultural heirlooms: Termas-da-Azenha, an old spa which has been turned into several holiday houses, rooms and a campsite.
You'll find mosaics and paintings everywhere.
Since 2018 we call ourselves the first B&B&B in the world – Bed & Breakfast & Bathrobes. You can buy a home-made unique bathrobe/housecoat with us.
Each week a little blog about what is happening around us. An easy read. A few minutes in another world. A little about what it going on in Portugal. If you plan your holiday to Portugal, it might be a nice preparation
You can subscribe to this blog- see at the right side of this page »
You'll get it every weekend in your mailbox.
On Sunday morning we publish it on our Facebook and on Instagram.