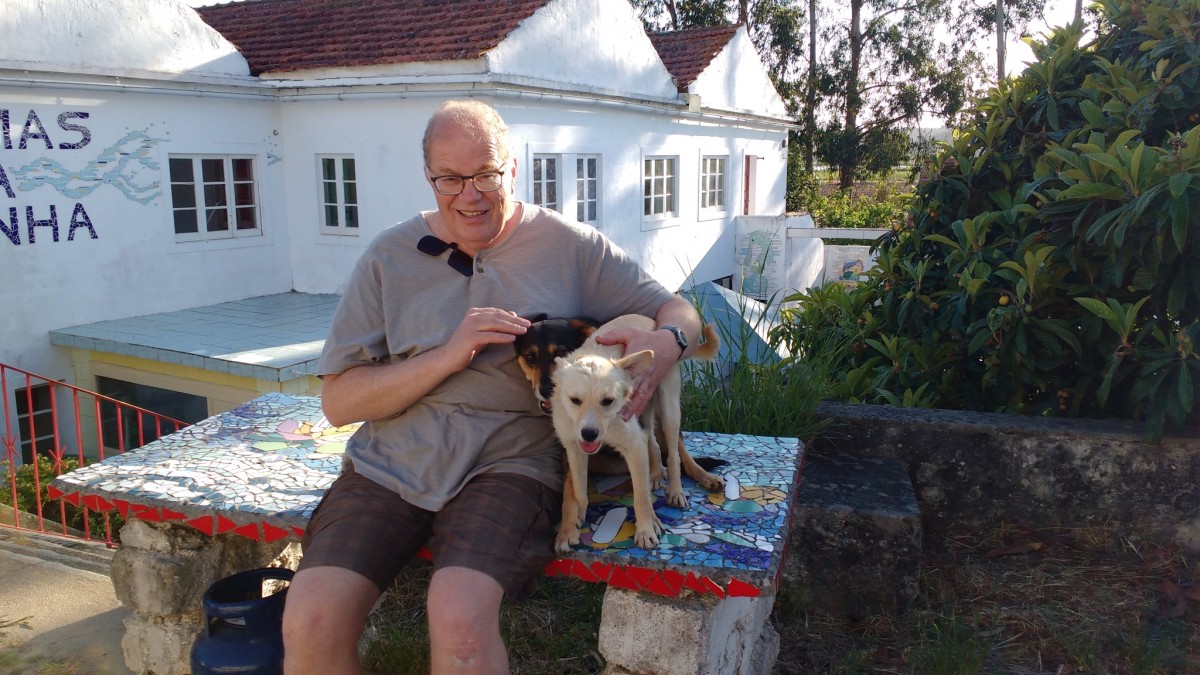 "Come on Korstiaan! We're going!" Dick shouts, "start your red van!"
"Yes, ok, we're going", my brother Korstiaan says mysteriously , and slowly stalks off towards the stairs, "we're going on a secret mission. So we'll be gone for a while."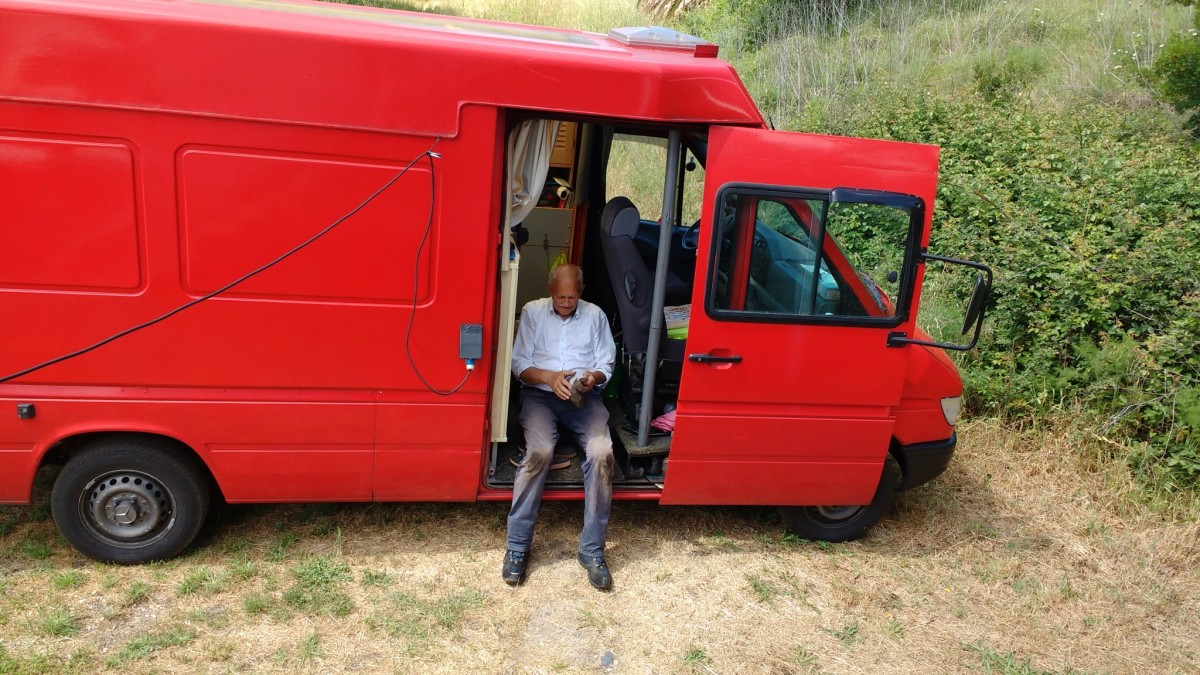 My brother-in-law and I can have conversations that go somewhat like this:
"It's going well, isn't it, with assembling that toilet. But do you have to pee without a pot, right in the little whole?"
I have to laugh: "No, no, of course not, it's coming along, I first want to make a plank to put stuff on, behind it. And then the pot would be very much in the way."
"I see. Useful. But the water tank is leaking a little."
"Yes, the tank is leaking a little. No idea why. It has a new tap, new hose and it's a brandnew tank … "
"Yeah … thin water probably." Dick says, and the next ten minutes he's wrapping tape around the tap. Afterwards it doesn't leak. Of course not. When Dick does something, it will be there for a thousand years.
At least.
My family is here
At least a part of my family, since I have quite a large family. I'm the youngest of 8. The youngest is the best place in the posse, I can assure you, which I can recommend to everyone.
"I was given by God, not everyone can say that." I sometimes say jokingly, since we come from a christian household. Which is no longer the case, no matter how much our honourable parents tried.
Looking down from heaven
They'll be looking down on us regularly, shaking their heads, but I think that the last few years they've been sitting hand in hand with tears in their eyes, as a lot of beautiful things have happened in the family.
Dutch invasions
They all came here, over the last decade, in different formations. With children and grandchildren, alone, with their daughters, with friends; cousins, nephews, nieces with their families – you name it, it's happened.
One sister already passed away, one doesn't want to have contact anymore. It happens in the best families. The oldest sister stayed home now, since she just returned from Greece with her husband. So there's just six of us, four sisters, one brother and a brother-in-law.
The only volunteer we have at the moment, sometimes is completely flabbergasted by the fast and witty conversations.
"The Rotterdam invasion", he calls it, he has to laugh when my sister drops something and reacts by saying: "Ok, nothing wrong, the pieces are still intact!"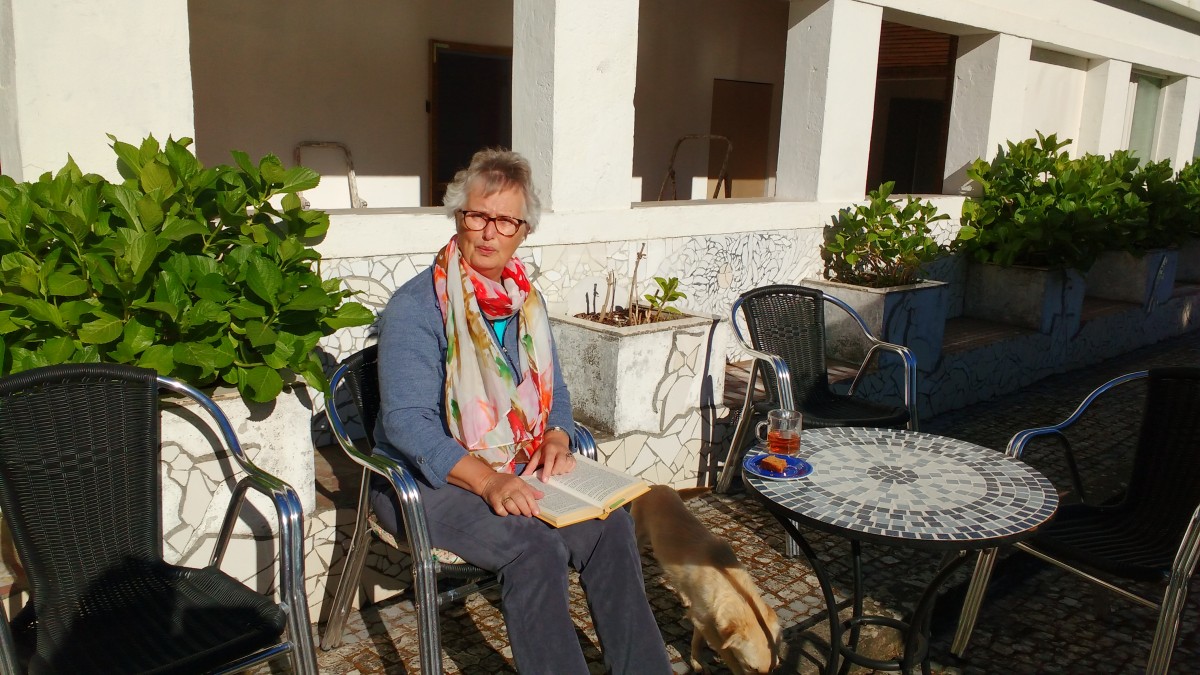 And I find it very amusing when he describes his experience with pruning the fig tree-with-brambles as:  " …. my muscles started singing the GodSaveTheQueen …", to indicate he's had enough for today.
They're here for two weeks, and they're at home here
Everyone does his own thing for breakfast, but they always chat a lot, with the volunteers, the guests, with each other … I've been thrown out my own kitchen because: "We cook, so in two weeks you may do your thing again, but tonight we eat gado-gado. So you know. And we do the shopping, so get out of here. Go mow the lawn or something."
As the youngest you learn to listen to your sisters, so there I go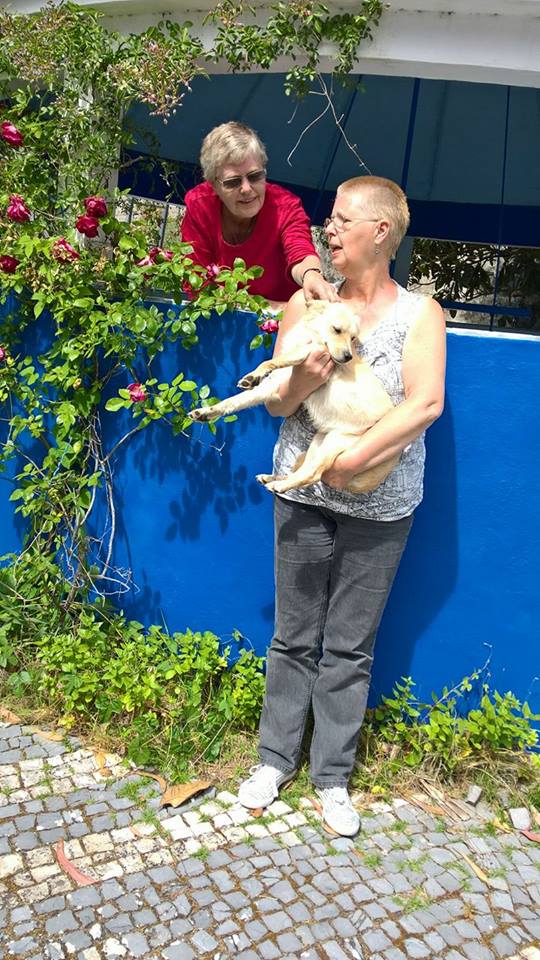 Yesterday afternoon, at around 5 the bell rings. Which means tea/drink time. Those who don't drink have tea, the others say: "It's 5 o'clock. Pour!"
I just want to take a sip when one of my sisters shoves her phone in my hand and says: "Look, isn't that a good looking stove?"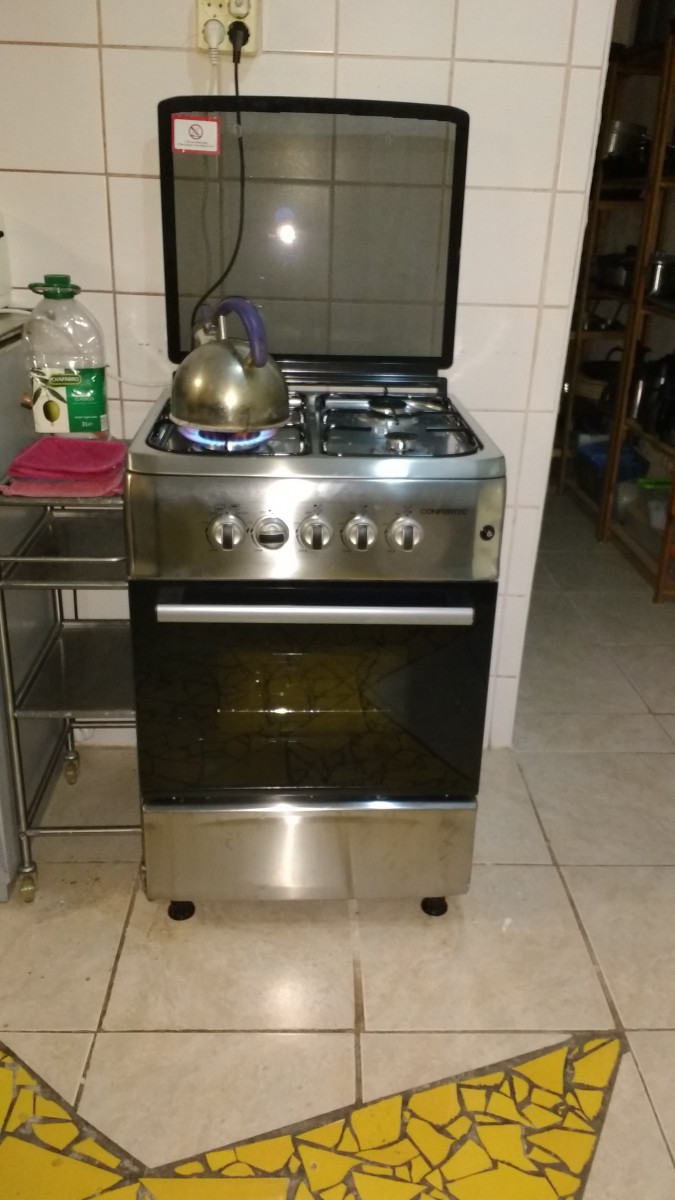 I nod, yes, it's a very good looking stove. It would be a nice replacement for my old one, since the oven just broke. Which is very annoying, you can't do much without it. Yes, you can cook, roast and bake, but an oven dish … a homemade pizza … a lasagna … a portuguese grilled chicken …
.
.
.
.
Next she shoves an A4 in my hands. Huh?
"From all of us" it says, so also from the two that are sitting in Rotterdam, presumably giggling. Underneath is the header from a magazine: "Brothers and sisters: so different. And yet you can't do without eachother."
I'm looking around, quite surprised, at all their smiling faces. "Get up", my grinning sister says, "Come along!" I get up, already suspecting something, because it's not the first time they did a thing like this.
Surprise!
They take two packages out of the red van, one bigger than the other. A stove. A beautiful stainless steel stove with enough space for 4 large pans and an oven plus grill. And a beautiful red vacuum cleaner.
I'm stunned. If all families would be like this, we would not need a social security system anymore!