Yes, well yes, life is not that – not always at least. I mean we do have puppies (they're soooooo cute! Two weeks old and they have their eyes open.) and a lot of sunshine, but er …. sometimes it's a bit different than you want. Sometimes it goes wrong, or at least, it doesn't go right.
And sometimes – as now – it is just one thing on top of the other
Sorry, dear readers, every week a humorous story with a positive undertone and a nice message is simply unrealistic. Just as it is most likely in your life as well. The season is over, just like always around this time, and where I secretly thought last week: "As nice as this is, will it ever be over? I need a vacation myself!" – it is apparently really finished now because nobody's calling and nobody makes a reservation. I don't get any warning e-mails from Booking.com anymore that someone is about to arrive (well yes, one), and none of AirBnB in which they congratulate me because there's a booking for tonight! Yay!
Life is good, in Portugal, but we are now in the "September low"
Not that something is going on, it's more that a few thousand things don't go as planned. And especially the waiting, I find that very frustrating. You always have to wait for everything everywhere. Portuguese are so miserable patient, it could make me scream from time to time.
And then you also get the final straw.
The final straw, as far as I'm concerned, was MEO's bill
Our contract was over, so I'd informed here and there which company did what and where. I found out that fiber cable runs right in front of our doors, because the hotel nextdoor had asked for this. That's what they call at MEO's: "uma ligação dedicada" – a dedicated connection. They charge a small fortune for that.
This is not a problem for the owner of the "Pink Monster" next to us. The owner had arranged so much subsidies, European and Portuguese, that he can easily afford it. And he had committed fraud, people whisper, so his pockets are full. (Has he been punished for it, I don't even know, I could ask about that at those whispering people …)
We need to improvise a bit more in that respect
Our ADSL connection is okay in itself, but sometimes it gets slower. In the evening after 9 o'clock it seems as if everyone opens the tap, so that the pressure becomes less. Then you can wait a long time until you get something uploaded. I've learned my lesson long ago, for that matter.
Better go to bed early, and try again warly in the morning, then it shoots through the air at the speed of light
I couldn't resist to inquire about the fiber connection. That was waiting on the next level – but after a lot of calling and urging, I found out that they wanted 1,500 € for that.
Little bit much
Then a good-humored young man called to see if I was interested in their great offer of 41 euros per month, for television with 693 channels (I have been watching almost no television all my life, so all ok, dear boy), 24 Megas internet, phone and cell with all conversations / text messages (national than). They call it a Plan.
It's the 3P MEO TOP 24M – Plan
And now I am heavily irritated and angry with myself that I've lost that piece of paper with all the notes (and the date because of the recording!), Because what happens? They sent a bill of 65 €.
Look, I don't think so. That's popular tripe
And I'm still not indifferent or cynical enough for that. I find it being complicit in a deception of the public. They know very well that they're the only serious provider here. The only "competitor" is NOS, but you hear such bad things about that – I don't want to run that risk.
They always win of course. But! I have put down an act of resistance: I didn't return the signed contract. Portuguese are incredibly bureaucratic, but as long as you pay, they'll deliver – that's what greed does. They know that you'll not run away – that's what dependency does.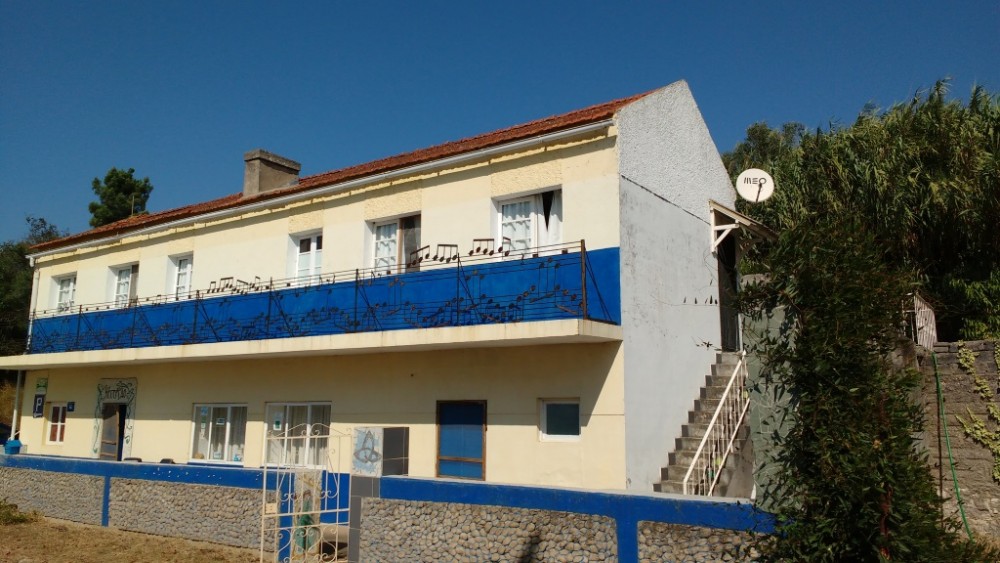 Are there by any chance readers who know how to dig up that cable, cut it and connect it – in exchange for a nice holiday?
That's a beautiful dream for tonight to fall asleep. Dream resistance. Against that nightmare-like bureaucracy