I can still see her coming down the bathhouse path, with an unknown skinny black&white dog on a frayed rope, and her with a smiling face.

"Oh no!" was my spontaneous reaction, "Nonono, I don't want a stray dog anymore!"

"But I do!" Irma replied cheerfully and unfazed, "it's a sweetheart, and I call him Punta. Surely he can stay with us on the camping site?"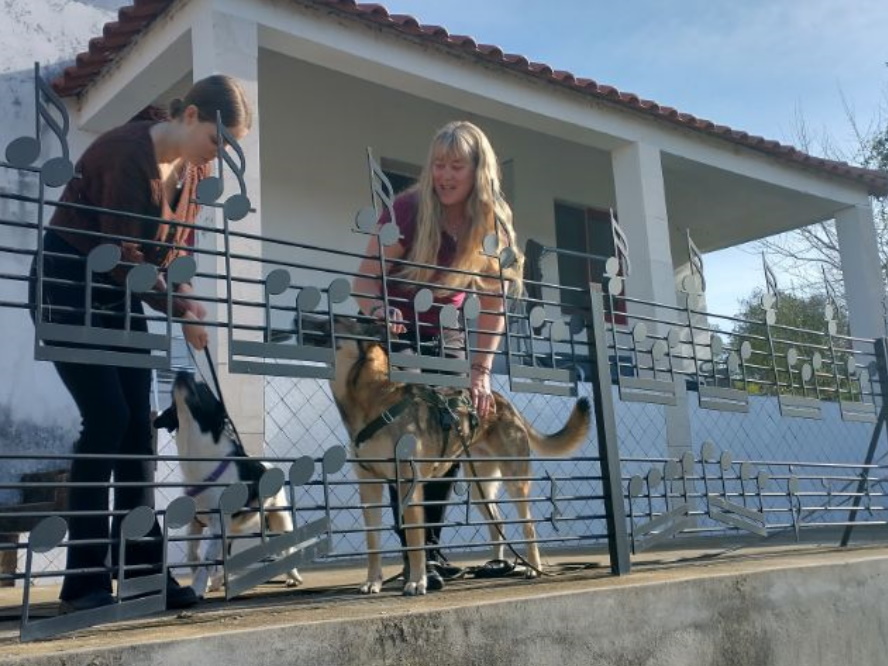 In recent years we had already lovingly taken in about twenty stray dogs and dumped dog babies
Hence my spontaneous inhospitable response. There are many stories to tell about these abandoned dogs. We even found castaways. The boys (the sons plus friends) were playing games in the reception one evening when they kept hearing weird shrieking noises. They went to investigate and found a puppy of about six weeks old on top of the garbage in the container. He was christened "de Kleine" (dutch for "the small one") and grew into a very respectable size dog.

Another time I suddenly found three very small dog babies right next to the road, barely old enough to be able to leave their mother. Right by reception – clearly left by someone who knew what he was doing.

One fine day I had to take someone to the station, and on the way there I saw a white dog with a very thick coat in the July heat with a broken rope around his neck. I already knew I wouldn't be able to drive past it on the way back.

He was called Wolfie. An Arctic dog with a wolf's head, two different colored eyes and a sheepskin, and even dumber than Rantanplan.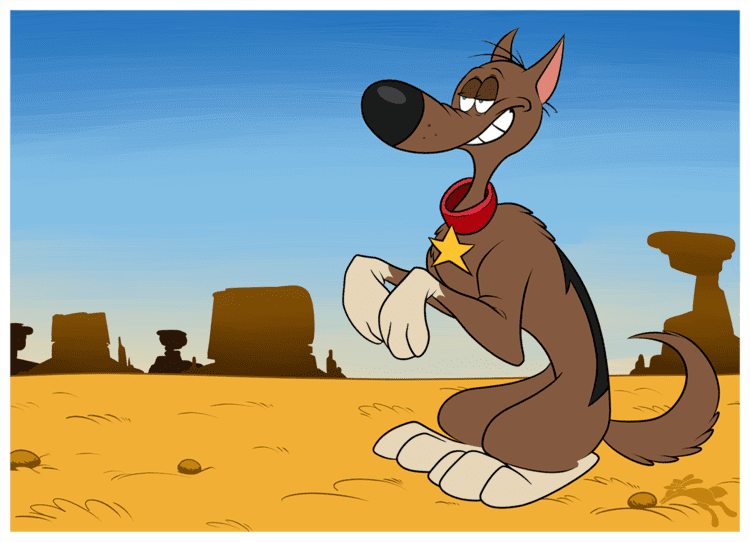 The newly found black&white Punta would happily go with Irma
Irma had come with her daughter from the north of the Netherlands in a bright yellow bus. They had ended up at a nasty campsite, where they wanted to leave as soon as possible. After a bit of searching, they came to us.

"What a relief that was," she tells Henk, who parked next to the reception with his motorhome, and who has become a regular here during almost 10 years. (more about him next week) "It was nice and quiet, casual, and you can make a beautiful mosaic here!"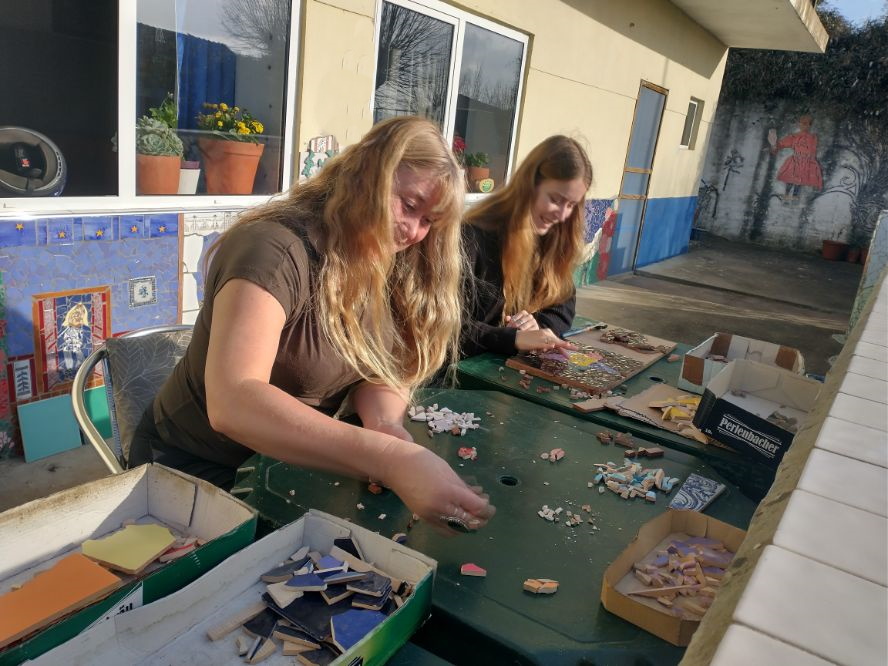 We sit and chat in the December sun. From 11 to 5 it is lovely. After that you have to dress up, but December is very doable this way. Daughter Sterre and mother Irma are creating a mosaic to take with them. This time they came with a dark blue Audi and spent the night in a hotel on the way.

Punta was with them of course, along with a shepherd-like dog that came as a souvenir from a holiday in Romania. Two sweet dogs, who were lucky to have met Irma.
This time, the only new additions that go back are the beautiful mosaics!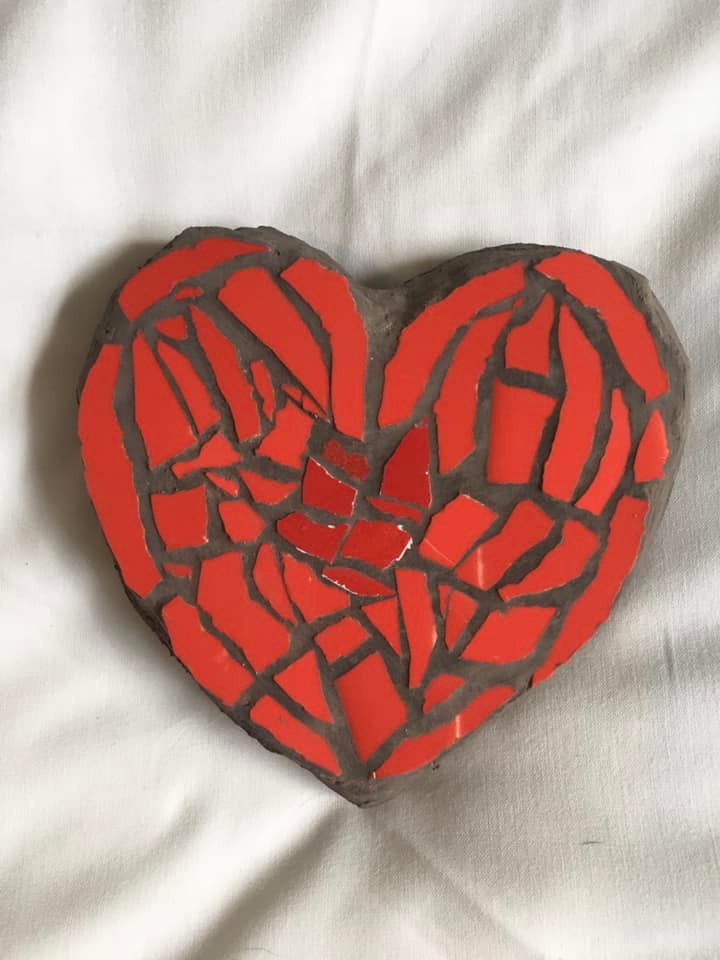 We moved here in 2000 from Rotterdam, Holland to the Termas-da-Azenha, Portugal.
A big step, especially with two small children.
We are busy to rebuild one of portugals cultural heirlooms: Termas-da-Azenha, an old spa which has been turned into several holiday houses, rooms and a campsite.
You'll find mosaics and paintings everywhere.
Since 2018 we call ourselves the first B&B&B in the world – Bed & Breakfast & Bathrobes. You can buy a home-made unique bathrobe/housecoat with us.
Each week a little blog about what is happening around us. An easy read. A few minutes in another world. A little about what it going on in Portugal. If you plan your holiday to Portugal, it might be a nice preparation
You can subscribe to this blog- see at the right side of this page »
You'll get it every weekend in your mailbox.
On Sunday morning we publish it on our Facebook, on Instagram and on Pinterest.