There are many people who leave things behind. Usually these are things like olive oil, salt & pepper, open bags of pasta, milk, cheese, a few eggs … "It's a pity to throw away," they say, "and you can still use it, can't you? Otherwise you have to discard it."
I wholeheartedly agree with them, "We will take care of it, thank you."
The only thing I throw away is margarine. I think that, sorry to say, is horrible. But the rest lands in our kitchen, so at the end of the summer I always have a lot of bottles of olive oil, and pepper and salt, and so forth.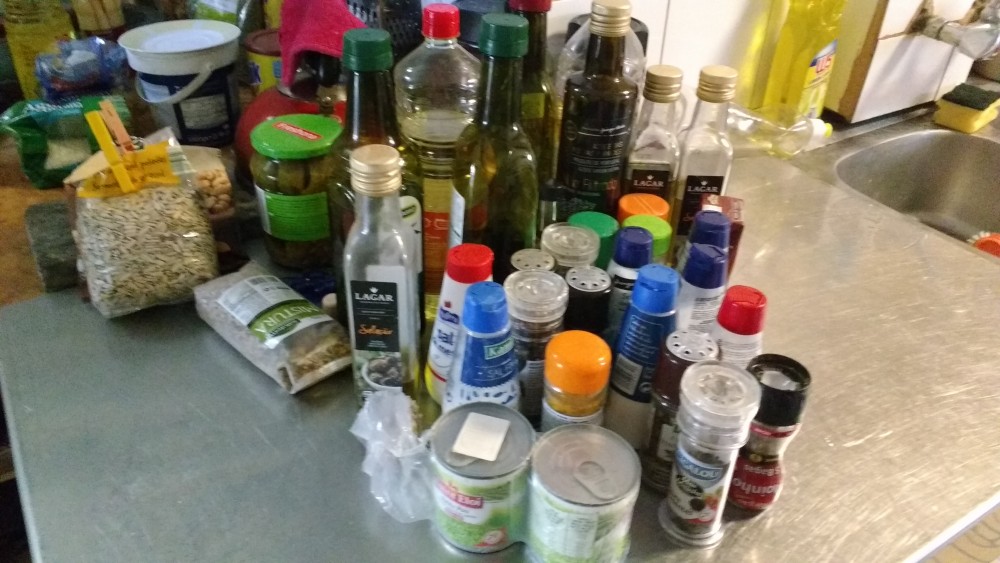 In one or other weird way, it helps me to cope with nostalgia of the summer that's past
Because yes, it's one thing people come, but they will be going again. Now with some people it's worse than with others, but it's quite an art to say goodbye. What I found strikingly this summer is that everybody was here until last.
Huh? How do you mean? Surely they are here untill last
No, not true. Many people are already preparing or packing a few days before, or already busy with the trip, planning,  the next destination, or they're mentally already at home.
Could it be that lots of people lead a mindfuler life?
It will come up sometimes, only sometimes. A single lady of 45+  sighed a few days before leaving: "Ooooo, I do not want to go away … I do not want to go home at all … it's just as nice here, waking up with the birds …. "
I replied firmly:" But it's not over yet, it takes another eternity before you go home again … and there you have a nice life, right? "
"Certainly, sure," she said with a bit of excitement, "but my basement is waiting for a cleanup, and I do not really like that, cleaning and sorting everything out",  but apparently a light started burning: "but hey, there I still have a stock of wool, so I can use that to make more felt. "
"Ha!" I call for a moment, "Look carefully, and see what you're up to … and, dragging things to the eco ponto, or maybe to the secondhand store might be a burden, but you're  A / doing us all a favour, and B / you're helping a poor fellow being who is happy with your stuff."
After this conversation, we both continued:
I'm cleaning, and she's making felt in bathroom 14. There is a marble massage table and there is hot water, and that seems to make it all work, if you  want to make felt. The whole process hasn't become completely clear to me, but as a farewell gift I got the patch she made here, and I think it's very pretty with all those blues.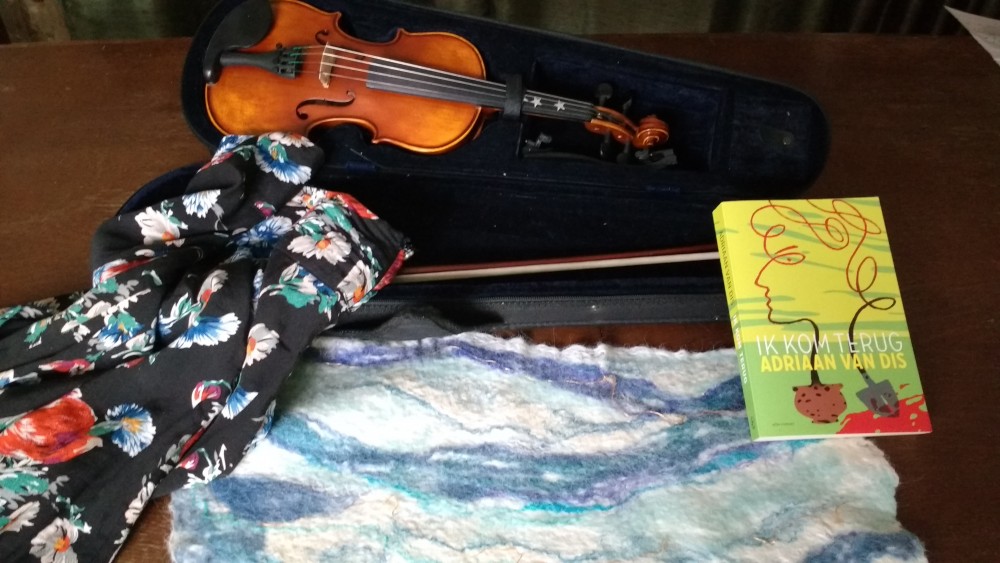 And I got more (goodbye) presents
Sweet! A children's violin, a skirt with flowers, a beautiful red bowl, a very nice pot of honey, homemade blackberry jam (twice even), flipflops, a book (title: I'll be back – a hint), a very nice drawing, and a geranium.
Part of the mother geranium is left in a place where this group of friends had a good time. That is of course a huge responsibility for someone like me, who doesn't have green fingers. Fortunately, it has red flowers, and gerania are known for their enormous joy of life.
Of course I'm very happy about that
You understand that. My sentimental self is completely moved and whispers softly: "Thank you, and all I want is that you have a good time …" – that's probably the piece of mother-who-only-thinks-of-others that is still in me, because that was the example my old mother gave me. Of course we all got a lot tougher. You'd never say this, but still …. secretly it's true.
Last but not least: my son's gift
That does not happen often, so I'm really happy with that. But …. it's a cactus, and he looks like this: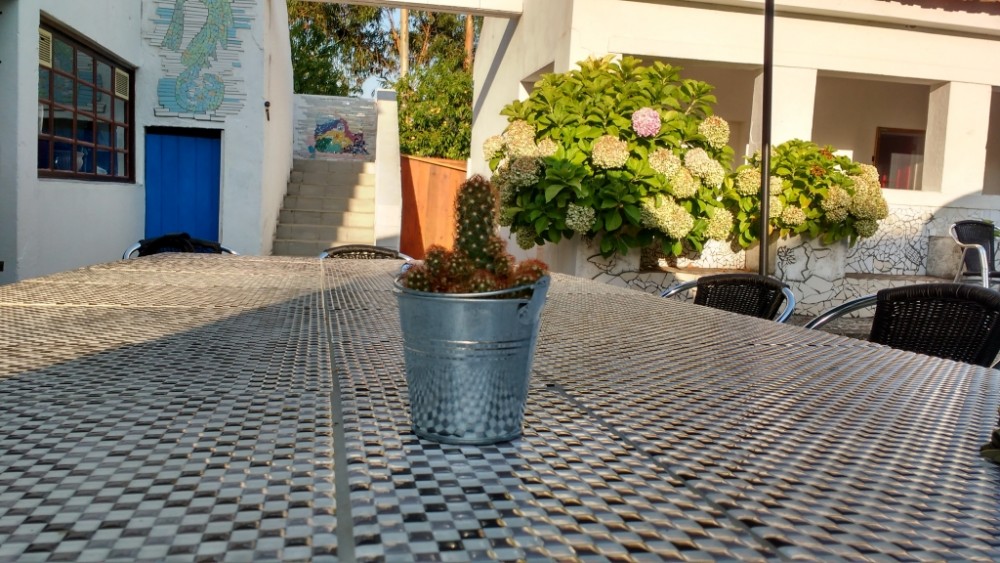 How should I interpret this now?