The piano tuner sadly shook his gray head. No, there was actually nothing left to do … yes, he could do something, but: "Then I have to dismantle it completely, remove all the strings, replace the felt … that will be about 900 euro."
I also started shaking my head sadly. "Tjee, 900 euros, you can buy a very nice second hand piano," we said to each other, and shook hands warmly. Thank you for stopping by, and til next time.
I began to orient myself about a replacement.
Such a one with candlesticks in front, and beautiful wood crafted legs
My back started to protest immediately, because we got this bitch moved to this place with an incredible amount of effort, and such a one with candlesticks are even heavier.
And all that, because a family of mice was looking for shelter at the beginning of the winter. Which idiot mammal is eating felt? Why do mice do that? But well, okay, maybe not so strange, we're in the middle of all this green, there are all kinds of animals here, and in fact they have the oldest rights.
They also want to be warm in the winter.
I went looking for a replacement on the internet. I saw a lot of pictures of you-do-not-want-to-know-what-beautiful-pianos, but what it comes down to is that edge of white and black keys. These are ultimately the most important. The model is less interesting.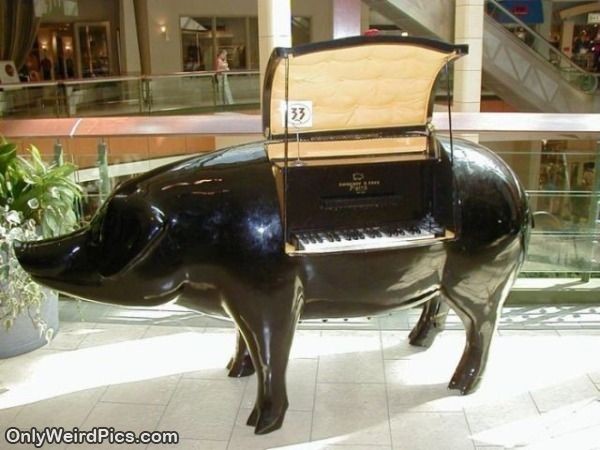 and yes – I can dream that I have such a great pig piano, but that will never be reality. Just like the one with those candlesticks.
Time to become, to be, and to stay practical.
And then I stumbled upon a role. A piano roll
This seemed something ideal! An electric piano, but then brought back to the essence: those black and white keys. You can roll it up if you want to sit somewhere else. You can turn the volume up and down. Those are two things that I'm already very excited about.
Reason enough to order it.
He's now on top of the old piano, where the mice have long since been chased away. I think that's a good place. So, if you like to play the piano, you can do that if you are celebrating your holiday here.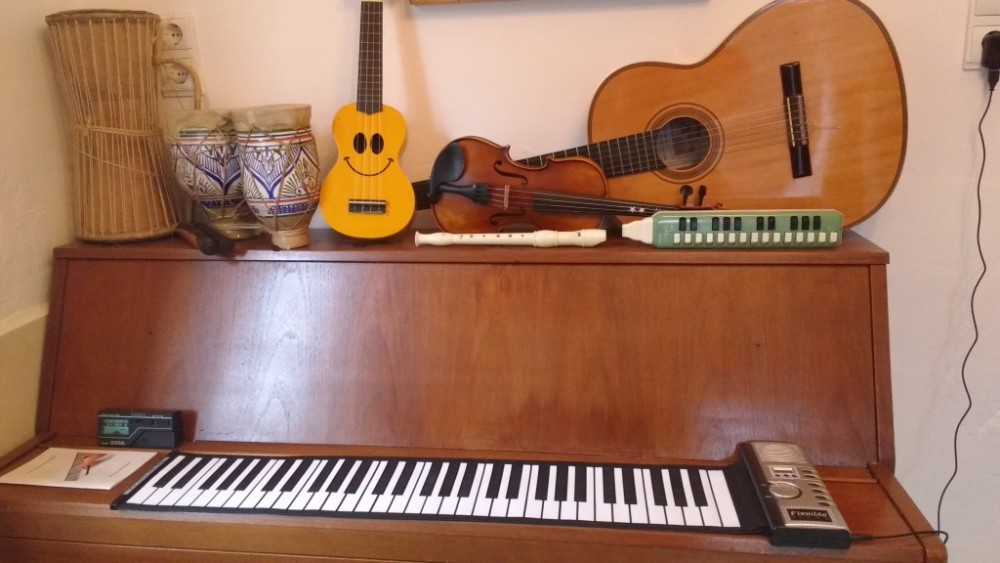 And as you can see, we also have a (children's) violin, a (portuguese) guitar, an (old-fashioned) melodica, a (small) drum and a (used) flute. And the pianoroll.
There are quite a few guests playing the piano. I always find it a balm for the soul to hear. Wonderful.
Oh yes, one more thing: "Für Elise" is forbidden. I just heard that one time too many.