June 24, that's today – the Sunday of Saint John. It's an old acquaintance, especially for people who have something to do with catholicism, because he's not only a party animal, but also holy. Holy day – holiday – vacation!
The special day of São João, just after the longest day of the year
We've already heard many stories about São João. In the past, when this was a real thermal spa resort with a doctor and a reception and a cleaning team for the baths, it was the official opening of the season.
The day you could bathe in the three thermal baths for free. Termas-da-Azenha, 500 meters further Termas do Bicanho and 500 meters further Termas da Amieira. The latter have since fallen into still fairly attractive ruins, where the municipality of Soure has created a small swimming pool. With that special medicinal spa water.
That pool is very popular. On hot days it is very crowded with portuguese people who enjoy eating and chatting, and of course merging themselves in the medicinal water. The water of Amieira is almost the same as ours.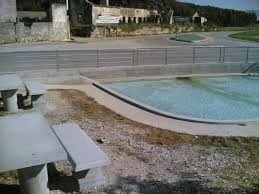 Five hundred meters away is Bicanho, an abandoned complex with barracks-like buildings
When we first came here, 20 years ago, it was said that there was a new owner, who first wanted to try to sell it for a nice profit. If that wouldn't work, then he'd make a spa resort out of it himself.
It was also offered to us, but we were more interested in the third one: Termas-da-Azenha
We didn't like the barracks-like-look of Bicanho, but yes the idyllic village-like-look of Azenha.
On the day of St. John the bath season was officially opened. That had an enormous attraction. People came by train, walking, with their donkey carts and a few with the car. We are talking about the early 80s, almost 40 years ago.
Everyone was allowed to take a bath everywhere for free, and then it was party time
The Portuguese do that very well: festivities. Do not underestimate the importance of festivities! That makes beautiful stories, happy faces and good memories.
In our salão, the big room in the bathhouse, there were a few people with those typical Portuguese guitars, perhaps a harmonica and clappers, and the rest were dancing.
They also sang there, and since the hall has an opera-like accoustique, that's sounded fantastic!
I would love to travel back in time, preferably with an invisibility cloak, to secretly have a peek to see this delightful crowd. No worries in the world, away with everyday life, just singing out loud and dancing.
A few years ago I was at a concert by Mariza, who suddenly came here in Soure at your fair (very special, such a big star – Mariza has even been a guest at David Letterman!), where everyone around me sang along. They can still do it. And where we northerners start hesitating after a few sentences, they know everything from beginning to end.
I look forward to the future – as soon as there is a time machine, I really want to go back. To sing and dance with the crowd
Have a nice day y'all! Bless São João!