I just read that we are all going to be cyborgs, much earlier than we think!
I just read the latest Dan Brown book. Origin. Once, a long time ago, I read the Da Vinci Code, just like everyone else. I started at the end of the afternoon with a good dose of skepticism – "We'll see if it's worth all those nice words" – and I put it away with red eyes around 4 o'clock at night.
How do they do that? Writing and creating such a page-turner? Fascinating
I skipped the others, it is not entirely my genre. There are too many helicopters in it, but the Da Vinci Code was ok.
The newest is left here by a guest, I suspect. I rarely buy books. There always comes a lot with the Red Bus in the spring, donated by family and friends, and it's a lot of fun umpacking them.
Now this time, it wasn't start and didn't stop until it's finished. Impossible, it's "changing season": still guests but already starting the maintenance work (maintaining all intermediairs to start with). So it was in small portions.
I always get up early, so I can have breakfast and read. And in the evening before bedtime. Always a book before bedtime. And the best thing: you can read everywhere!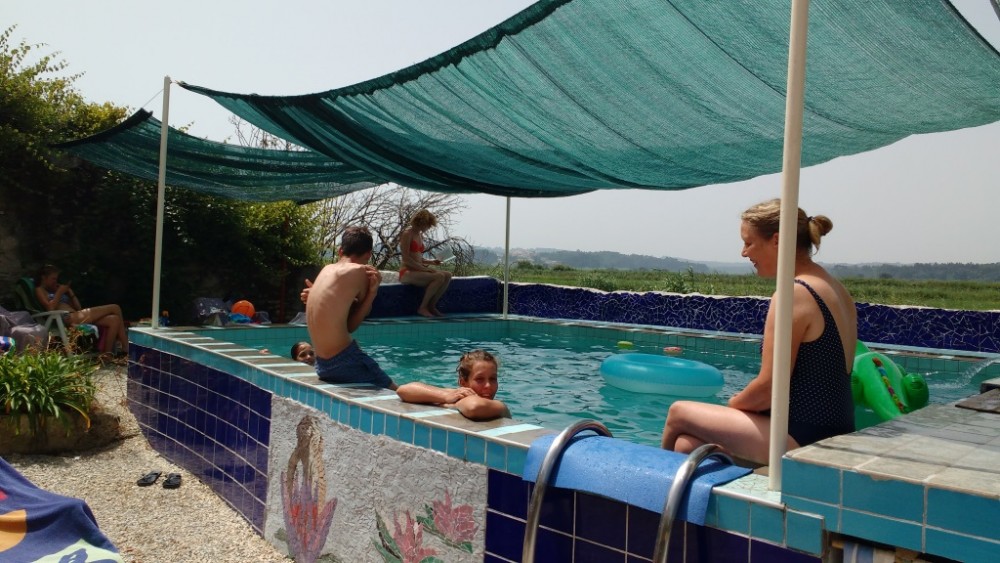 When I have a good book, I can stay in the story all day. Do you know the phenomenon?
A small part of your brain stays in the story a bit. I think that's a magical thing. That's why I think it might not be such a good idea, all that technology.
My main objection is that cyborgs probably don't believe in fantasy, stories or fairy tales.
Reading is good for your imagination
As a good friend of mine always said: "You always have your most beautiful toy with you" Of course he meant your imagination. Now you have to develop it, and normally you don't do anything else when you're a child.
Times change, and children are more often behind a screen. Is that good for your imagination?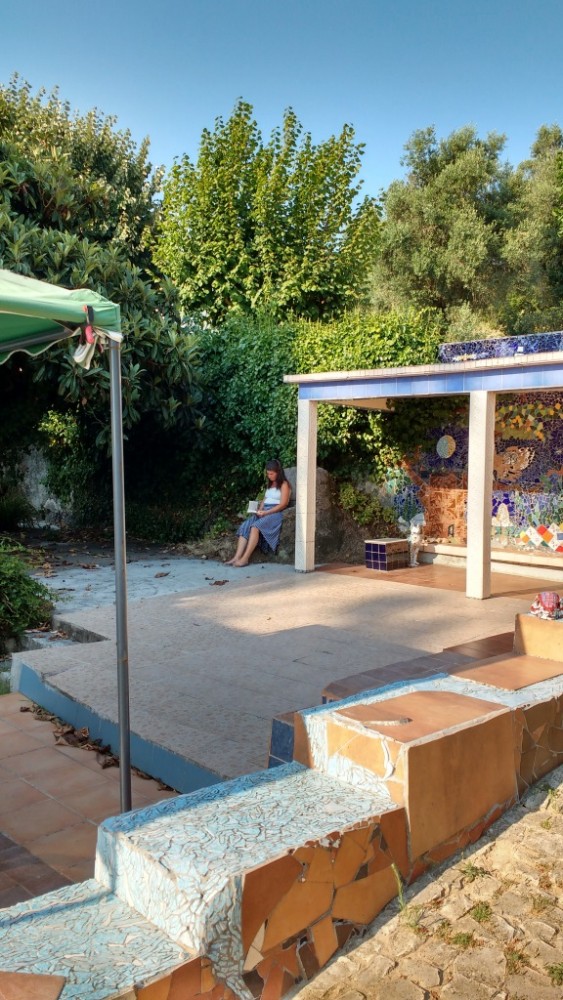 No idea if that is scientific, but I personally don't think so. Reading, on the other hand, is great for the development of fantasy and imagination. You have to make all images yourself, whilst reading a book.
We now host a young girl who likes to read. "She has already read 21 books in those two weeks that we are gone," her mother says proudly, and yes, you can certainly be proud of that. Our library's upside down, she has been there, and I like to see that because where else do we have all those books for?
The last thing she read was "You're great!"
Totally agree. Readers are great!