It went in a typical portuguese fashion. A timely request for a reservation on new years eve. Nothing wrong with that, you would say, nice to have a group of guests with the Passagem de ano. Then they would come with fewer. Then there were more. Then fewer again. Then an email: "We are six of us," they wrote, "and we all want to be in Palmeira."
A couple from  this group has been here before, not so long ago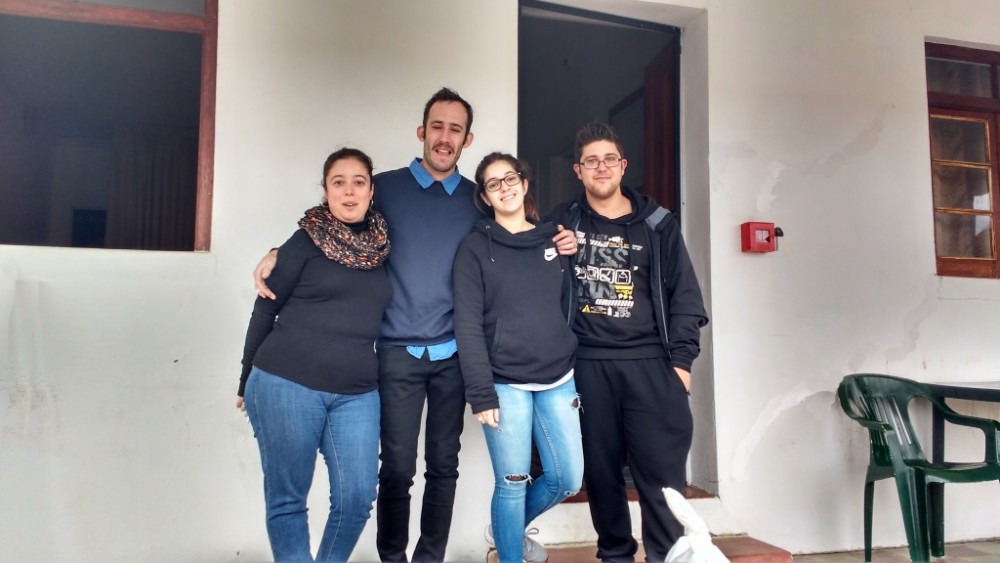 I think secretly: that might have been the pathfinders. 's Let's see if this is a nice destination for our New Year's party.
Apparently.
"I can also arrange the house next door", I respond, "that might be more comfortable?"
The price remains the same, I just calculate an x amount p.p.p.d.
The following week I received a phone call: they do want the house next door too, because the group expanded again. In rapid tempo. That is the portuguese way: initially so many people, then more, then fewer, then more again, a young man at the counter who came to book a few more – until I thought: I just make everything ready, and then we'll see however many end up coming.
It is a group of young people. I think mid-twenties. The years that you are still very easy-going in those things. One can sleep on the couch, and they take the sleeping bag with them. They arrange their own food, their own breakfast, and their own entertainment. Muito obrigado.
I'm very fond of independent guests
Especially with New Year's Eve. I have been on the phone for a whole evening with two different couples who were also very portuguese: getting in the car and start driving in more or less the right direction, and by the time you think you're in the neighbourhood, you call: "Yes hello, we're here* now, and how should we proceed?"
(* here = where ever that is)
That was long ago, before GPS, and I've learned from it
That was the first and last time I spent the whole of new year's eve on the phone to guess where those two pairs of guests were, and which way their car was headed. And that with two different cars. Just before midnight were finally here, and nobody was happy.
Now they are – every guest is happy and festive
We sat with our group on the one side of the road celebrating, they on the other side. At the beginning of the evening, one of them put on quite loud music, which my son Broes recognized as Daft Punk.
Not bad  – I'm old nag when it comes to music, I often think it's factory noise, that modern music – but still that I thought with a bit of a fright: Oh dear, yes, that is true, that's possible too. That they will be playing loud music all evening. Even late into the night.
But no. Fortunately for this old nag it was only that one eruption of about 10 minutes. It went off again, and "they from the other side" partied in the old-fashioned portuguese way: with lots of chatting and laughing, and singing. Portuguese are very good at parties, singing, dancing and laughing. Make no mistake about how important that is in a person's life!
Portugal, guide of Europe in how to enjoy life
We were of course also chatting and laughing (no, not singing), but you still hear things. That gives a very nice feeling. Nice to know that there is plenty of life on both sides of the village!
By midnight a pan-lid-concert started on the other side. "Let's see how we find the dishes when they're gone", Broes remarked dryly. "It doesn't sound like breaking dishes," I said with a smile, "it's a nice traditional way to chase away the evil spirits. Great! They've probably all fled!"
Chasing off the evil spirits got a little out of hand
Well, here it's not too bad. There's a large official fireworks show in Figueira da Foz, but we were not able to see anything. At the beginning of the evening, the almost full moon floated majestically in the sky, but by midnight it had disappeared.
There was a firework lover on the other side of the valley who treated us to a beautiful ornamental fireworks show. Thank you!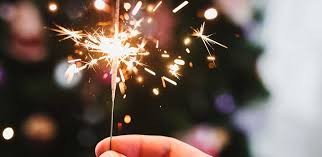 .
Five star review for our guests!
And best wishes to you all – may you be the star of your life in the new year!
.
.