It wasn't that I kept shouting with my hand behind my ear "What? What do you say?" but it was true that the left ear remained clogged for a very long time after a flight.
A clogged ear is not life-threatening, but it is annoying
You undoubtedly know it: you have to wait for your ears to "pop" after you get off the plane. That usually goes without saying, you don't have to do anything about it, your ears know best when they can pop.
Not this time, unfortunately. At least not the left ear. I noticed it especially with phone calls. The left was clearly a lot softer than the right. Not a disaster, you can live with it, but yes, I usually have catch-up-conversations with a son or a sister or a friend, so then you start to feel it, after an hour or two!
That's why I immediately took the plunge when a friendly lady called me if I wanted a hearing test. I had received such a call before, and agreed, but they never came. Those earlier times it was just out of curiosity. This time it was kind of necessary. Maybe this hearing specialist knows what's going on.
We agreed for a hearing test. Here, because they come to your home
To be honest, I had completely forgotten about it, so when the friendly lady came by on the appointed day, I was walking around in my paint clothes, and the big room was in a mess. We went to the kitchen, where the lady first had to fill in everything on her computer. First things first, the computer files are more important, my ears come second.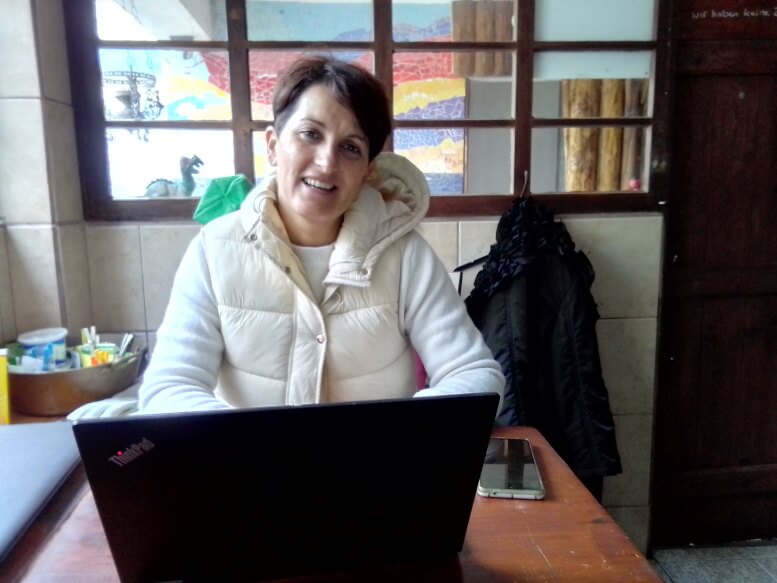 She had brought her entire arsenal, a suitcase full. A big device that beeps, the kind your doctor uses to look into your ears, and one she could connect to her computer to show what she sees on a screen.
That looked like a stalactite cave inside, but in mini
"No chance. Too much wax," she said firmly, and then explained to me that you should never actually clean your ears, especially not with cotton swabs, because then you will only push the wax further in. While your ears keep pushing it out all by themselves in little wads.
So your ears do much more than just hearing. I would never have thought that they're capable of such an action. They are actually the least appealing of all the things in and around your body – the other senses are much more prominent. Eyes, nose, mouth – you can't tolerate them being clogged for one day!
But wait if the ears suddenly don't work anymore
So I had to have my ears washed. First to the Centro Médico. They don't do that there, but I had to go to the doctor first for a referral. Then to Montemor, to the "Casa de Misericórdia" – the House of Compassion. Nice thought.
The first time – you get a towel over your shoulder, a kidney-shaped bowl pressed into your hand, and the nurse can then get started with a mini shower hose annex high-pressure sprayer while she pushes your head to the side with her other hand – nothing happened .
"Didn't the doctor mention drops?" Ai. No. Not a word about drops. Well, but they had to go first, because this looked like concrete. Yes, then I understand that I don't hear much anymore, with concrete in my ear.
Five days of drops, then back again. It's not that bad because it's all great to combine with nice walks-with-the-dog. I love walking the dog, but at some point you've had all the circles around the house. So the variety of a walk around Montemor Castle is very welcome.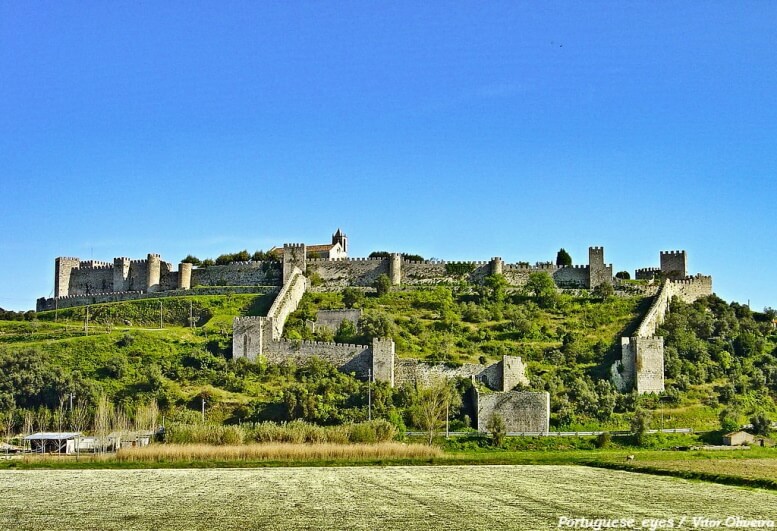 The second time it went a lot better. I had stayed away from the cotton swabs (never again!), I no longer push earmuffs in my ears but put on a pair of caps, and I had faithfully taken double the number of drops.
I won't tell you what ended up in that kidney-shaped bowl, but I hear like a hawk again!
.
We moved here in 2000 from Rotterdam, Holland to the Termas-da-Azenha, Portugal.
A big step, especially with two small children.
We are busy to rebuild one of portugals cultural heirlooms: Termas-da-Azenha, an old spa which has been turned into several holiday houses, rooms and a campsite.
You'll find mosaics and paintings everywhere.
Since 2018 we call ourselves the first B&B&B in the world – Bed & Breakfast & Bathrobes. You can buy a home-made unique bathrobe/housecoat with us.
Each week a little blog about what is happening around us. An easy read. A few minutes in another world. A little about what it going on in Portugal. If you plan your holiday to Portugal, it might be a nice preparation
You can subscribe to this blog- see at the right side of this page »
You'll get it every weekend in your mailbox.
On Sunday morning we publish it on our Facebook and on Instagram.