Neighbor Paddy had seen her first, trying to sleep in the field. He had already given her some food, there in the field, but he can't take her home because he has two cats. And those two don't tolerate much from the owner.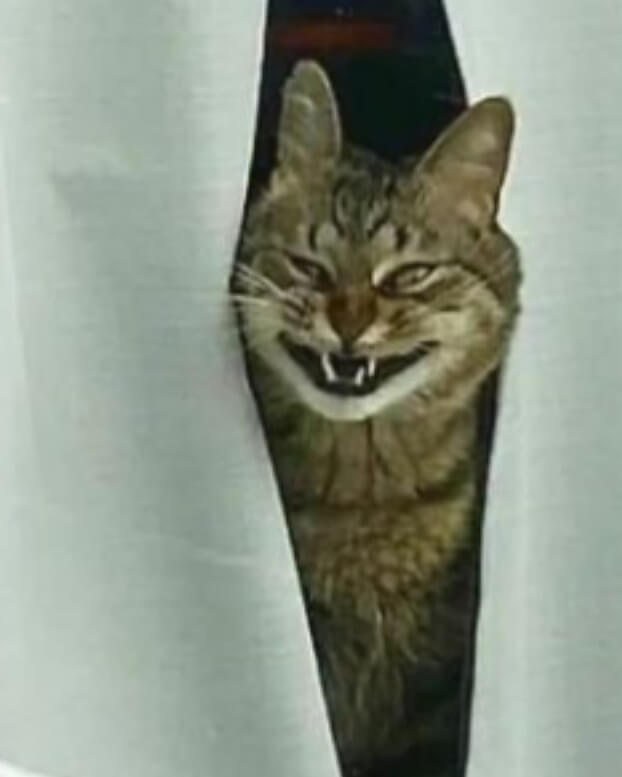 We talked about it: maybe an out-of-favor hunting dog? She doesn't look like a hunting dog at all. She's very friendly and sweet. A bit submissive, but then again, that's not so strange, in her position. Dogs do not like being alone and/or roaming along the road. Certainly not girl dogs. Dogs want security in the first place, a clan they belong to.
Paddy hadn't said anything about it, but he'd met her a few weeks ago. Maybe he hadn't said anything about it because I've been shouting for a while that I don't want any more animals!
Nobody Comes In Anymore!
He met her almost every day, because as a sought-after goldsmith you have to go to the post office every day to post your jewels. Otherwise the customers will become impatient, and we don't want that.
Paddy is also known as a dog friend, which is rare among cat lovers. Apparently this dog senses that too, because the next day she's lying on the sidewalk again.
We pet her each on one side
It's raining cats and dogs (…), so I turn a garden table and an old sleeping bag into a somewhat dry place to sleep. Better than in the field, I think, but in the morning there's no one to see. Until the evening, there she is again. Would she have a litter of babies somewhere? She obviously had a litter, and it looks like there were quite a few.
Oops. One dog, okay. But at the same time eight puppies? A girl dog, well… I now understand why many Portuguese don't want them, because it's not cheap if you want to neutre her. That goes per kilo, no idea why, but the bigger, the more expensive.
This one comes to about 250 euros, which for many people is a third of their monthly salary.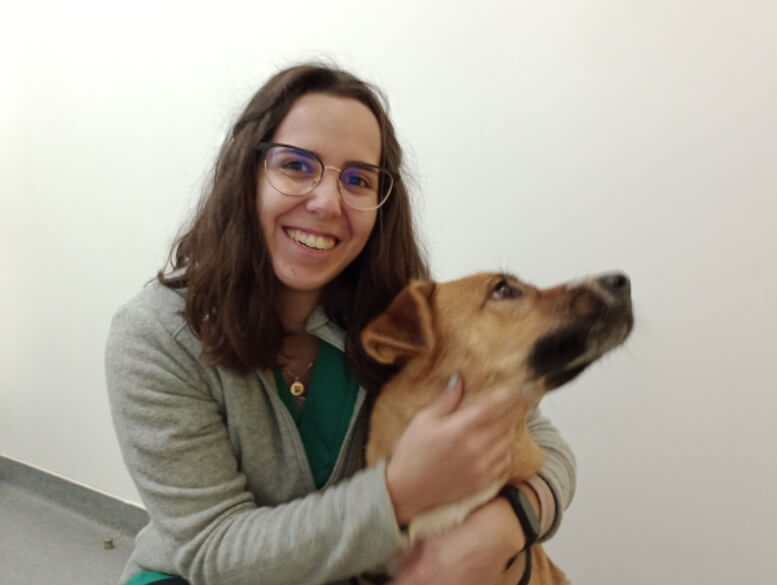 But yes, to throw such a animal out onto the street … This one had the best tactics you can show as a dog: she was very sweet and affectionate. And well, if you look into those eyes … then you really have to have a heart of concrete to chase her away.
So I couldn't manage that, despite all my shouting that "No More Animals! Not One More! Enough Is Enough!"
In the meantime Mira has a name, a soft harness-with-leash, a worm cure, an appointment with the vet for the vaccinations, chip and the operation, a place on the couch opposite me in the room, a pillow in the kitchen, a place outside on the terrace, and a place in my heart.
See: a big mouth doesn't help against beautiful eyes
.
We moved here in 2000 from Rotterdam, Holland to the Termas-da-Azenha, Portugal.
A big step, especially with two small children.
We are busy to rebuild one of portugals cultural heirlooms: Termas-da-Azenha, an old spa which has been turned into several holiday houses, rooms and a campsite.
You'll find mosaics and paintings everywhere.
Since 2018 we call ourselves the first B&B&B in the world – Bed & Breakfast & Bathrobes. You can buy a home-made unique bathrobe/housecoat with us.
Each week a little blog about what is happening around us. An easy read. A few minutes in another world. A little about what it going on in Portugal. If you plan your holiday to Portugal, it might be a nice preparation
You can subscribe to this blog- see at the right side of this page »
You'll get it every weekend in your mailbox.
On Sunday morning we publish it on our Facebook and on Instagram.