Returnees. All hosts love that. People who already know your place, who feel at home here, and who appreciate that you do it the way you do it. Apparently, because otherwise they wouldn't come back.

Isn't it?
It's not that weird that my family comes back every year. But there are more returning guests
That what keeps you going, shall we say, as a host. At the time of writing, someone is riding a bicycle through France in our direction, my sister and her daughter are on a plane, and a friend and her sons are packing their bags.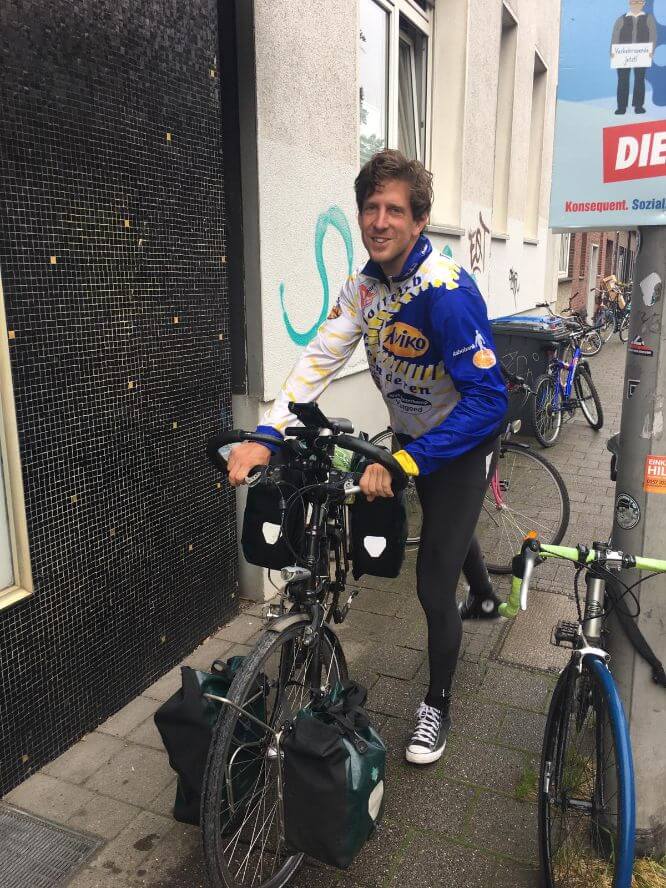 A former volunteer plans his umpteenth return in early October, and another acquaintance – with a new girlfriend this time – comes a few weeks later.
This summer we also welcomed a few regular guests, including Roos "a-summer-without-Rose-is-no-summer", and Astrid, who, among other things, come and join in the fun with puzzling some mosaics together
"The Couple" comes every weekend to refuel from their hectic life in Figueira. Yes, not far away, but far enough away to enjoy the outdoors. Why go far, when you have everything you want nearby: a great apartment, serenity, birds singing, little doggy friend Donkie, and the 4 Portuguese channels on TV?

And this couple was kind enough to maintain their reservation from 2020 to this year – as one of the few – and we appreciate that very much! They were here in '05, in '07, and now. "Not at all our habit, to go back, the world is too big, and we want to see it all" Mireille said, so I am really very honoured.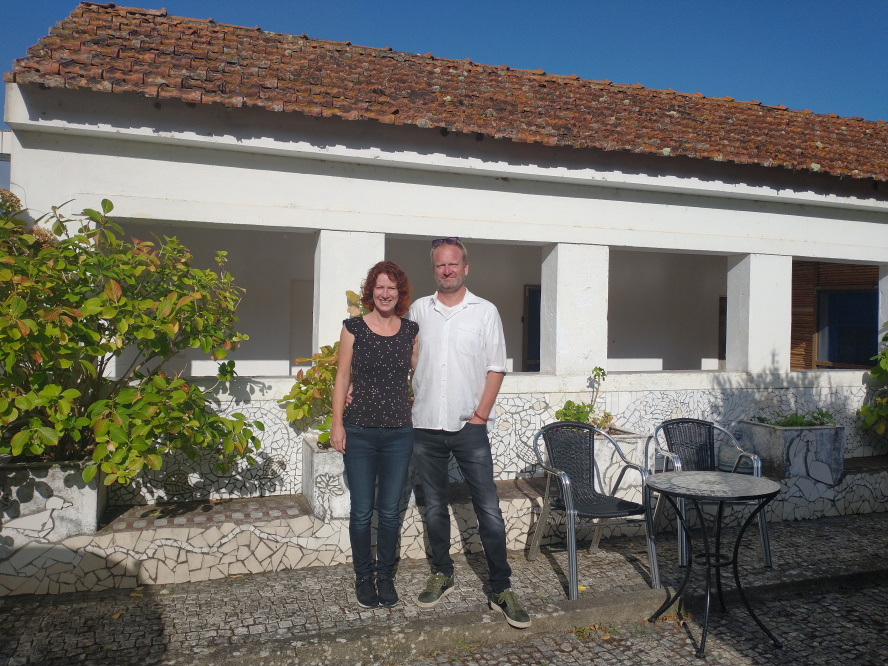 Probably another former volunteer, who now lives in Portugal, is also getting his Batcar roadworthy to pick up some things that came with the camper.
It is very nice when people come by car / bus / camper, and that you know them, because then you can ask if they please, please, pretty please, take something with them for you (and others)
Books, for example. You don't send it that easily through the mail.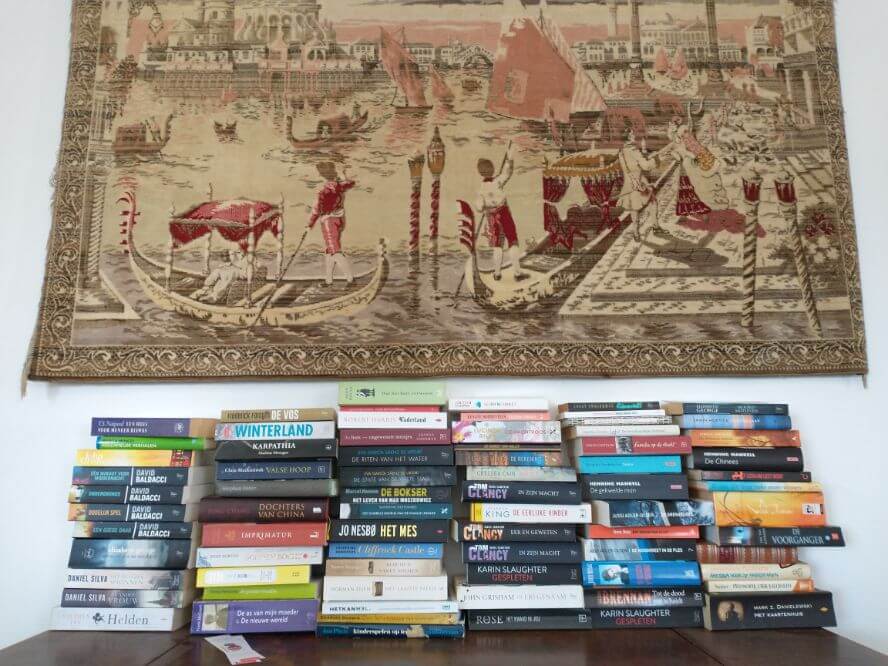 Yes, I know, you can also e-read, but I always find a real book more pleasant. Just when choosing a new one: the three-bite test. At the beginning, in the middle, towards the end, you read a paragraph, and if you like it, you really go into it. Always works.
The camper brought everything (so sweet). Syrup waffles for foster son João, liquorice for son Broes, a tube of tiger balm-like for friend Paul's muscle pain, and many books for me!

I'll keep it short, dear readers. I've got something else to do but write…