Images say more then words. In this case more then true. You can't catch mosaic in words.
Another one ready. Made with a few friends who regularly come back. Unfortunately, we forgot completely to make pictures. Talking about images … clever! But we'll provide you with an impression, don't worry!
It all began with a snake. A mosaiced snake but you know how that goes with snakes ….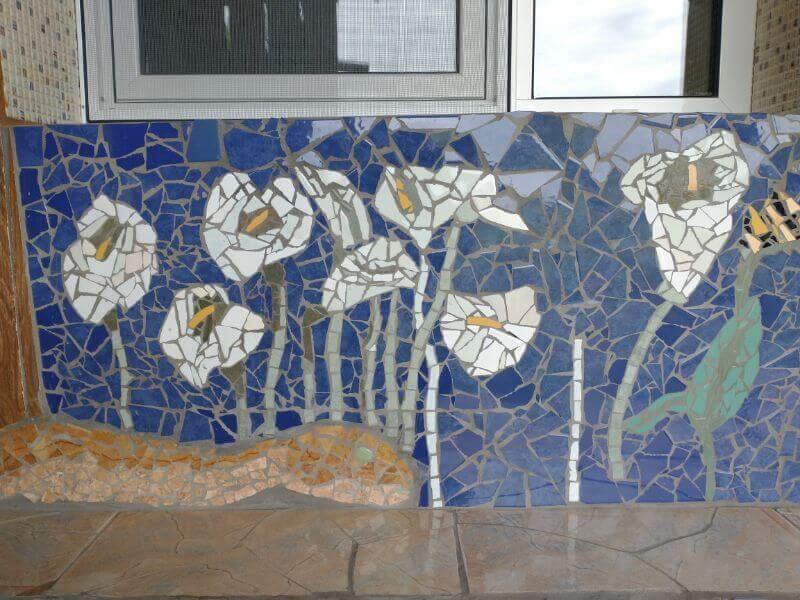 And there it went, the start of another huge mosaic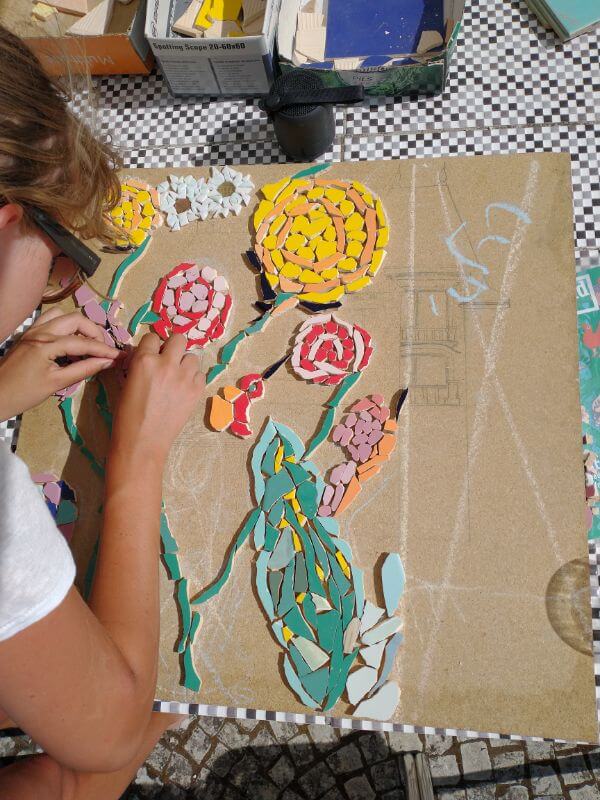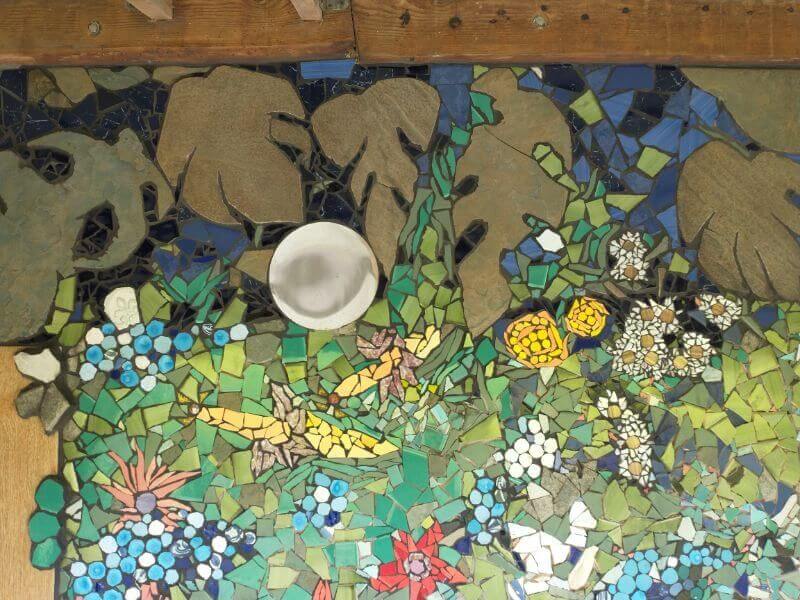 It's great to work together. Very stimulating! There's a select little group, people who return regularly to join in. Hereby my immense gratitude to Stephanie, Paddy, Astrid, Roos and namesake Ellen.