The weather has been beautiful the past few weeks. Beautiful sun, during the day at least 20 degrees if you were in it.
Emphasis on Were In It. It's Carnival, and it seems like tradition that it rains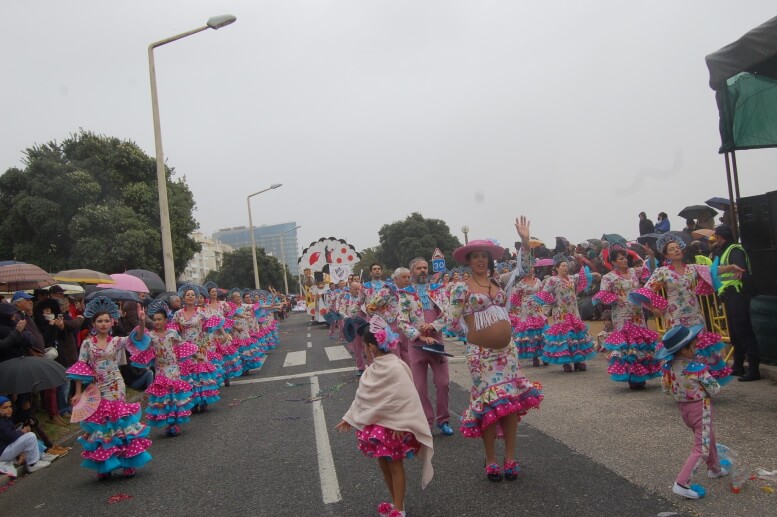 In February, rain is cold. Nice if you are in your bikini. Like the devil is playing with it. It's the same thing every year. In Brazil they are giving each other tips on how to get through the Carnival a bit hygienically, because they have summer over there. There they have exactly the opposite problems – how do you stay a little fresh in the heat? Now it is 30 degrees there, but it rains too! I guess I have proved my point. Whatever hemisphere you're in, it just always rains with Carnival.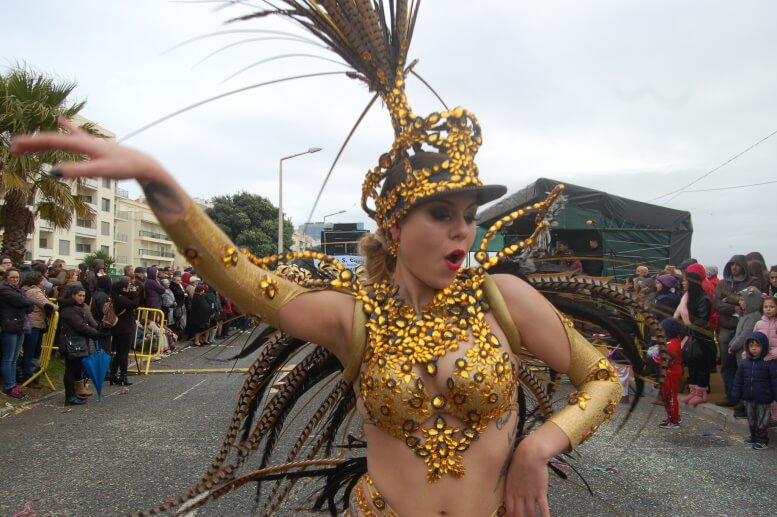 Carnival is celebrated wherever Catholic priests have brought the Word
It's associated with Easter. Easter always falls on the first weekend after the first full moon after March 21, and Carnival is 40 days before that. Well, 43 days then because it takes at least 3 days if we don't count the anticipation.
In that 40-day interval, you must fast. Sounds intense, that's okay. It is a lot less heavy and strict than Ramadan, for example.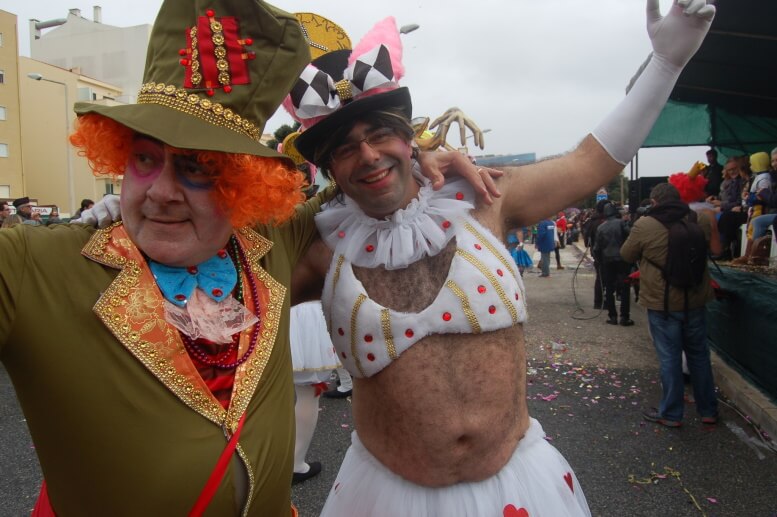 A lot less bad than dancing in the cold rain, in your bikini, I guess …. al though it doesn't seem to bother the participants that much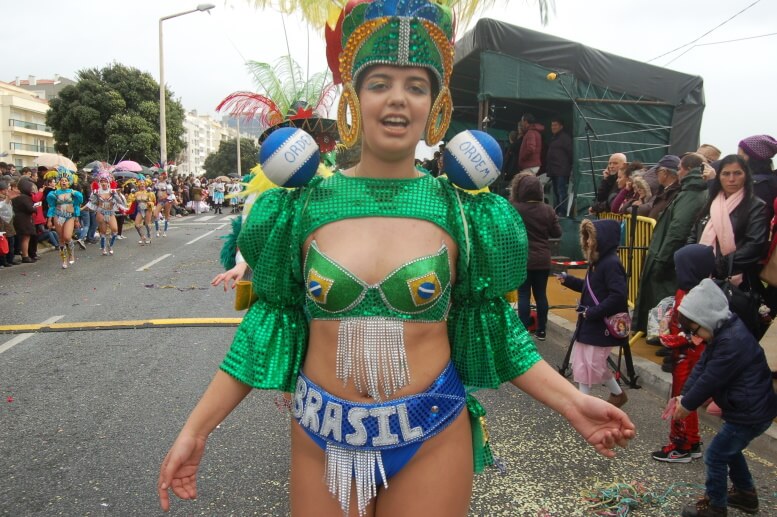 .
We moved here in 2000 from Rotterdam, Holland to the Termas-da-Azenha, Portugal.
A big step, especially with two small children.
We are busy to rebuild one of portugals cultural heirlooms: Termas-da-Azenha, an old spa which has been turned into several holiday houses, rooms and a campsite.
You'll find mosaics and paintings everywhere.
Since 2018 we call ourselves the first B&B&B in the world – Bed & Breakfast & Bathrobes. You can buy a home-made unique bathrobe/housecoat with us.
Each week a little blog about what is happening around us. An easy read. A few minutes in another world. A little about what it going on in Portugal. If you plan your holiday to Portugal, it might be a nice preparation
You can subscribe to this blog- see at the right side of this page »
You'll get it every weekend in your mailbox.
On Sunday morning we publish it on our Facebook and on Instagram.