There. I thought I had it well under control. Everything perfectly planned.
The new students would arrive mid-March. Mid March is on my calendar towards the 15th.
Not so strange that I think: fine, then I can easily go to the Netherlands from 7 – 14 March. Cuddle with my oldest son, and visit family and friends.
Great planning, but suddenly there's that stupid corona virus in between me and my plans!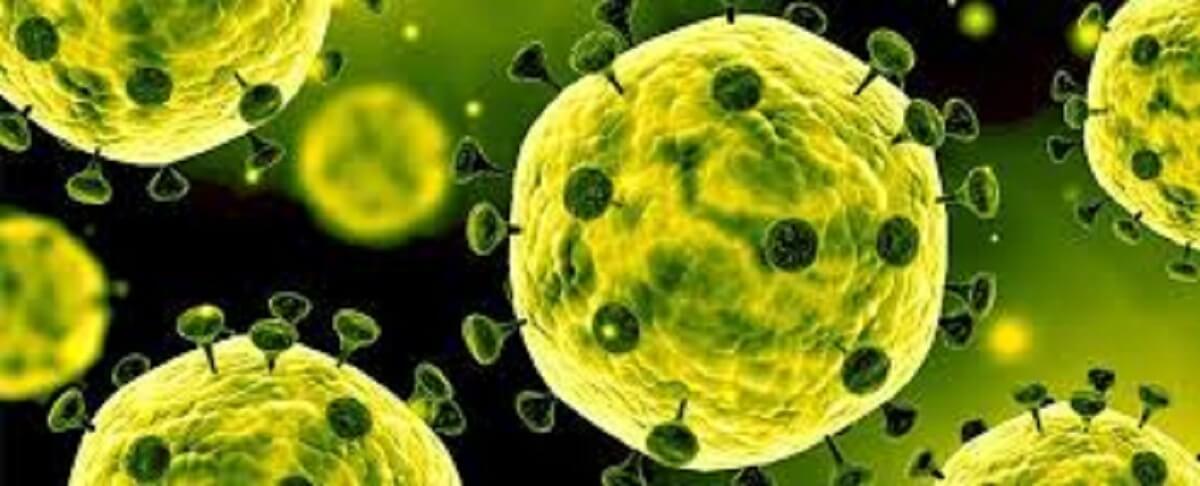 The students, they're 2 new interns who come to stay here for a few months via Leeuwarden College. Among other things, they will study the effects of forest fires. The previous team had brought a burned-out tree home, and there was a lot of interest in it. That seems to be very special, a hollow tree that survived a severe fire. I think so too, but more from an artistic point of view.
These two interns will continue with their mysterious activities (see the previous blog).
What their activities are – I don't get involved in that
I only take care of the conditions around all that – a clean, cozy house; information about the environment; they can hand in and pick up the laundry – those things. If there is a thingey with a car accident or a problem with health, then I'm there to help.
These two couldn't wait until mid-March.
They're already on their way. There I go with my perfect planning! Exactly when I leave, they arrive. Now it's not that bad, because son Broes is there, and foster son Hugo as well. They're perfectly capable of receiving and guiding those two. And I assume they are tough girls, because they're driving all the way from the Netherlands to Portugal.
An adventure if you're not even yet 20 …
But now there's another story – the corona virus
Shoot! That's less easy to arrange. An airport, and especially an airplane, is probably an amusement park for a virus. They jump excitedly from person to person – plenty of fresh supplies. You can't see them, so you don't know if they come with you. And a few of my family members are already around 80. Then you run a bit more risk, it seems. My cousin is pregnant. Same thing.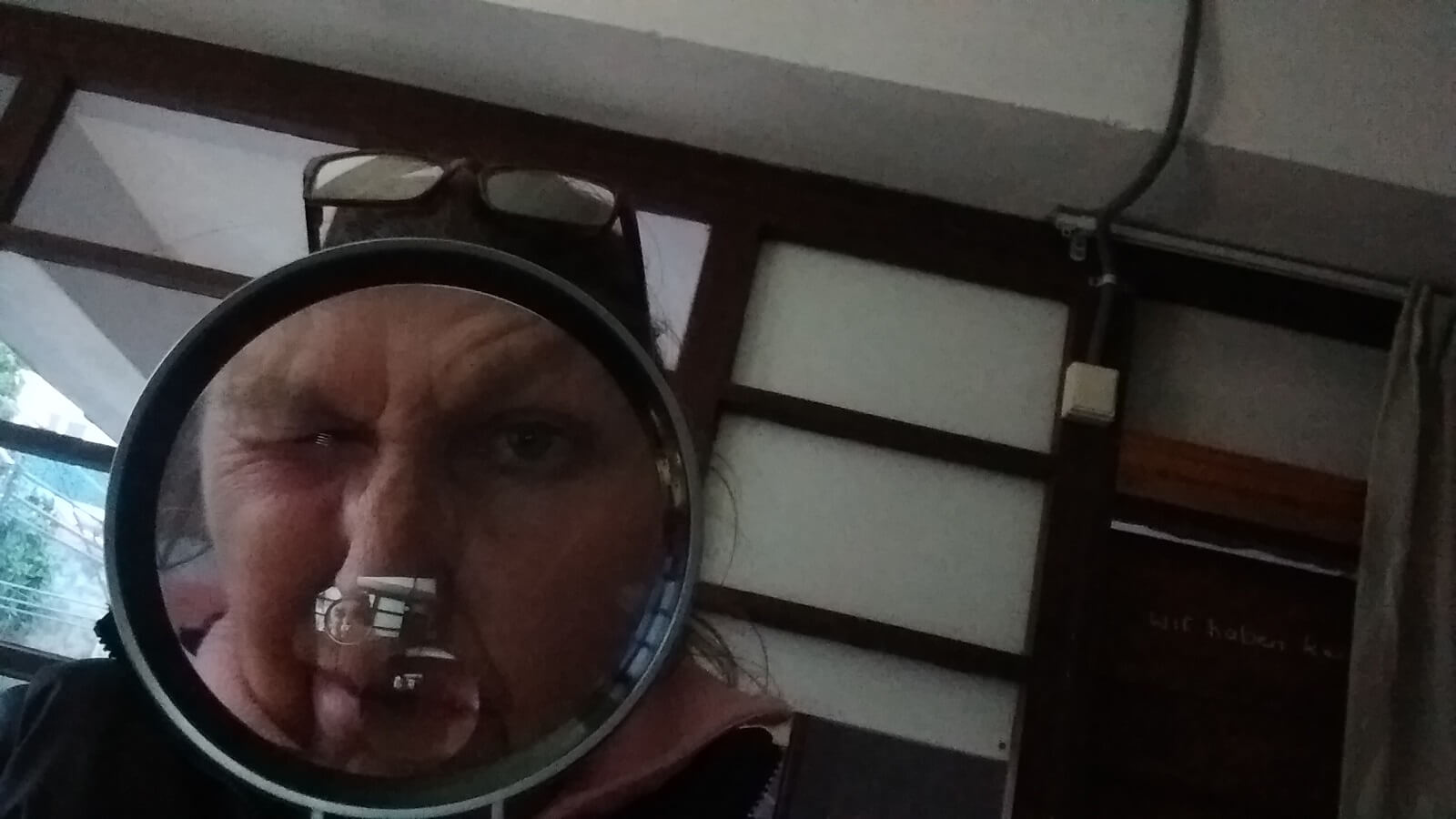 It would be a shame if I brought corona as a "gift"!
I'd rather bring a corona beer. All though my pregnant cousin may not have that as well …
Until a few days ago I had the comfort that there were no documented corona virus cases in Portugal. Unfortunately, that reassuring feeling has been grounded, because we now also have 5*. Now, of course, we are fine in the countryside, we are already isolated from ourselves! At the moment there is little turnover of guests, because winter, so I will not take it from home.
And I'm not afraid of myself either, because my resistance has even suppressed a tetanus infection a few years ago. We can beat everything, the resistance and I!
It's more that you don't see those things. If they were now as big and colorful as those pictures they always show on the news, but unfortunately … you don't know what you are carrying.
But I found a solution! Look at this: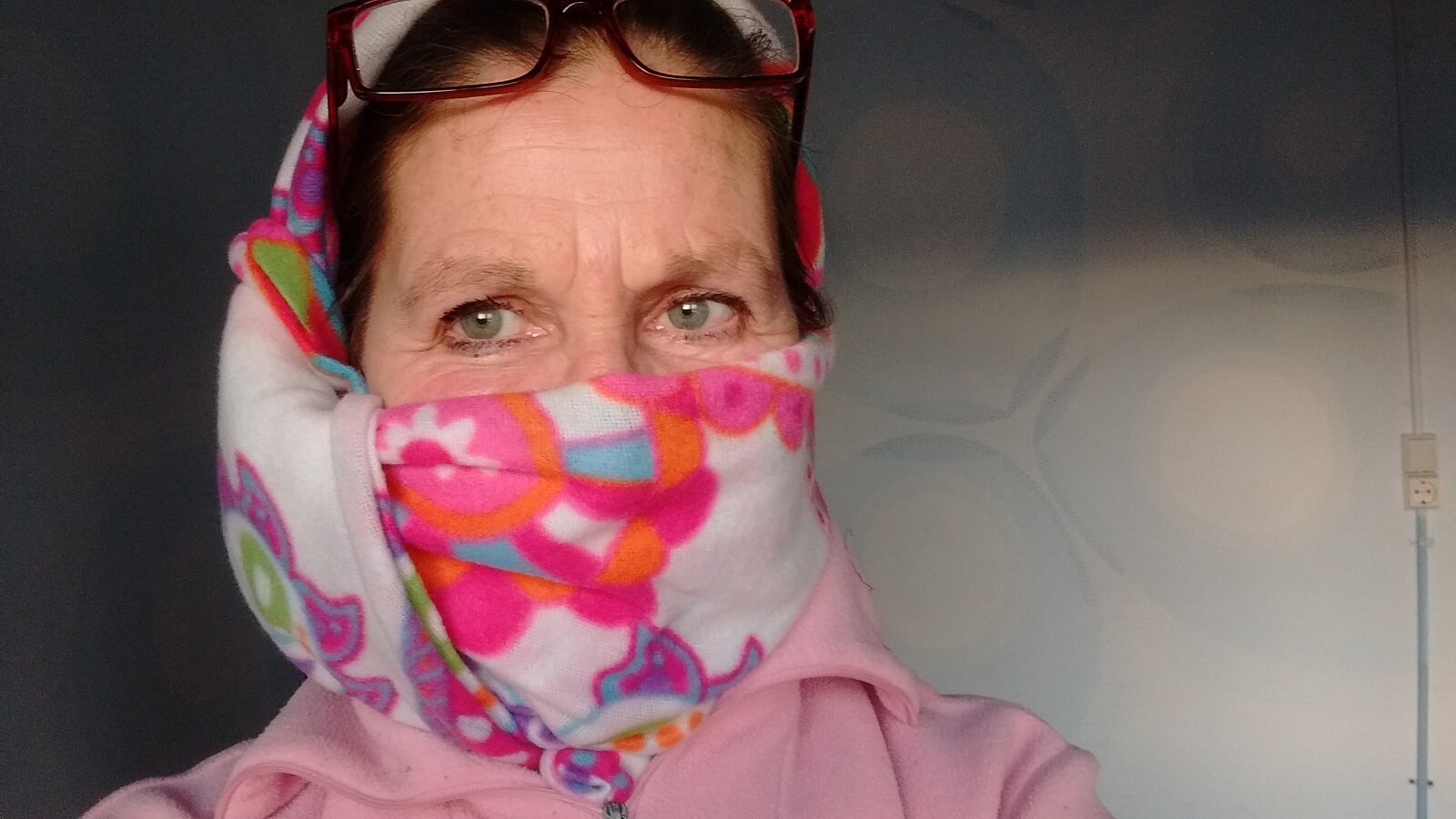 * That was 5 at the time of writing, thursday afternoon. A few hours later: 9. Oi. It's probably because portuguese people are so warm and friendly. They always greet each other with handshakes or abraços. Dangerous, in 2020!