Never knew that there were spoonbills here. Learned something again! It flutters and whistles all around, so I don't really notice it. In my world there are large and small creatures with wings. And of course the floating, diving & swimming ones.
Yes, I know, I am a barbarian, certainly compared to the ornithologist that we have the honour of hosting.
Funny, because there are two bird spotting people next to each other, and they both have a great view over the fields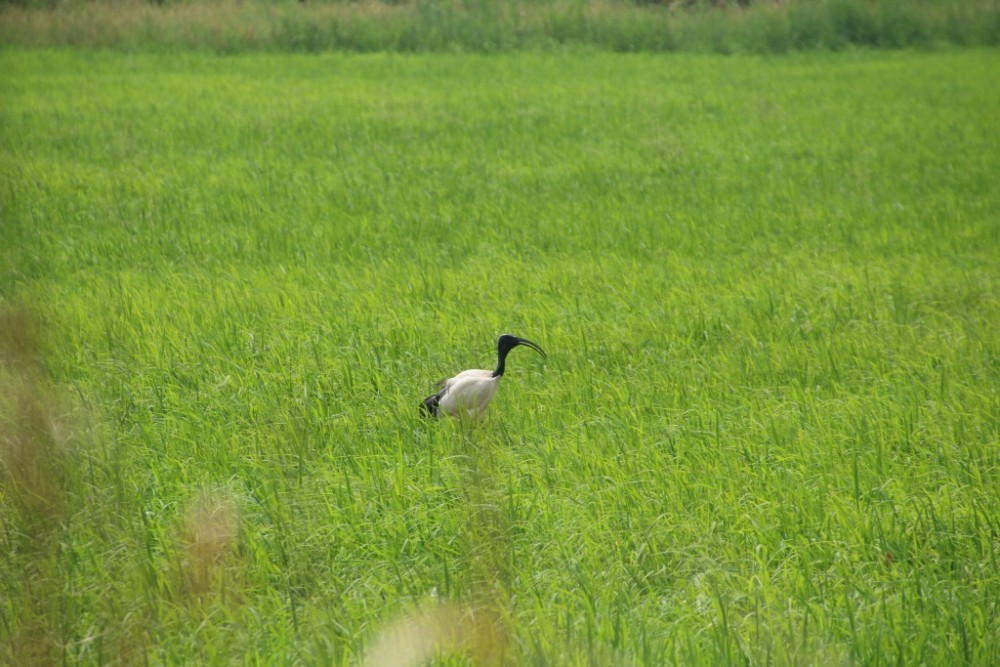 The water attracts an incredible amount of flying creatures. The big ones: storks, egrets, ordinary gray grumpy herons, sacred ibises, other ibises ( forgotten their name), stilts (learned from the birdwatcher guest), and even sometimes flamingos. They were here a few days ago. A large group of flamingos. They come for a few hours, graze over the field, and they're gone again.
They were very happy about that, but to me they were very strict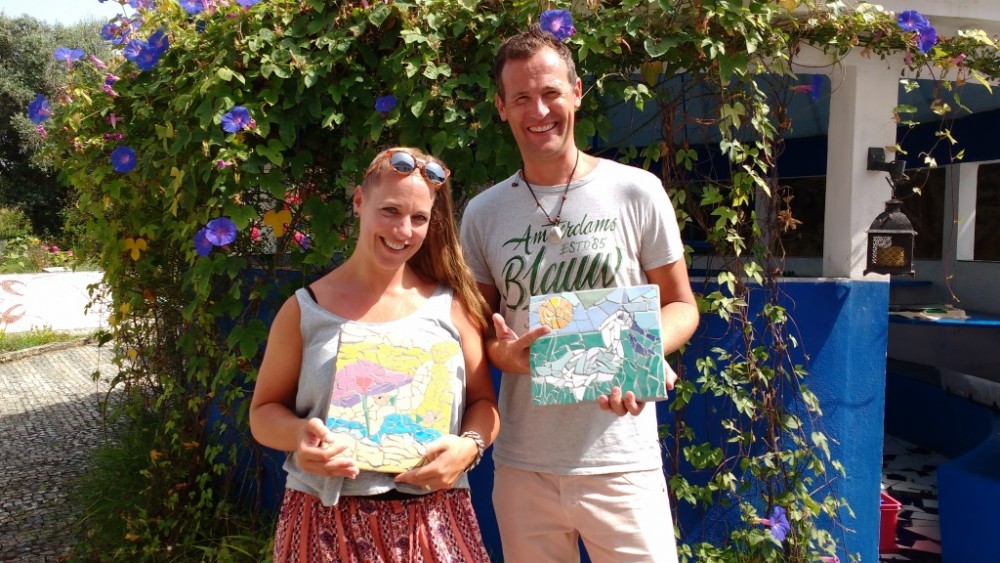 "Ellen!" Susan said half-laughing, half-seriously to me, "you don't mean to tell me that you have never seen a spoonbill here. There're fields full of them! "
I bow my head in humility. Sorry, I'm not an ornithologist … but I recognize storks and herons! That is already something? A spoonbill looks a lot like a stork, in my lay eyes. And all those little flyers, european robin, robins of others origins, hawfinch and the gray-brown great tit … I know what an eurasian hoopoe looks like. Those live here too. And a kingfisher has been spotted.
"Yes!", I say enthusiastically, "I know! When we first came here they lived in the reeds in the ditch, but they do not like humans very much. I thought they moved out, how nice. They are beautiful, aren't they! "
Early this morning I was busy with family apartment One, because one bird lover is gone. On to a next adventure. I went outside to empty the kitchen – many people leave a lot behind – when I saw the neighbour and collegue-ornothologist sitting on his chair between the reeds.
I mimed good morning, and he carefully waved back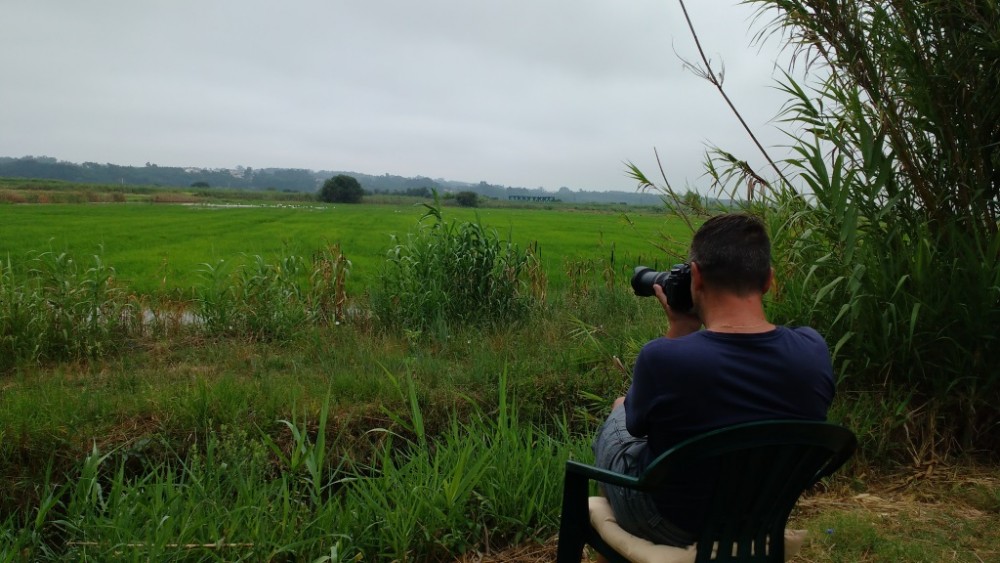 There is a lot to see, so early in the morning. Beautiful way of waking up. Nicely seated at the edge of the ditch and see everything there is to see.
The other bird watcher made a mosaic of a spoonbill. To be honest: I think the mosaic is equally beautiful …