There is a big stain on the floor of the adega under the mower. I pretend not to see it. I grab what I need and go.
Then I leave it back in the workshop
There is a big stain under the mower on the floor of the workshop. I pretend not to see it. I take what I need and go.
But if the mower doesn't start, it stops. Then it can no longer be ignored. Two stains means: leaks. He's leaking. Oil or petrol. Both not good. No matter what, because he doesn't work either way.
"Doesn't matter", I say to myself, "we just go to the mower repairer, and then I can take a meia de leite and a bolo as comfort in the pastelaria on the way."
"Doesn't matter" becomes more and more my motto
If you have a village to maintain (6 houses, 4 rooms, a bathhouse and 2.5 hectares of land) then it's nice if you can remain somewhat stoic. So I train myself to be unaffected and positive.
Tablesaw blunt? Doesn't matter, we just bring it to the carpentry workshop on the other side of the valley. And wait for a week.
Those nice shoes, which I ordered on the internet, just a bit too small? Bad luck, but doesn't matter, they can go to the FancyDressingRoom.
A reservation of 3 weeks will not happen after a long correspondence with many questions ("After long hesitation, we have chosen for France")? Too bad, doesn't matter, it was for the end of July so there will be other candidates.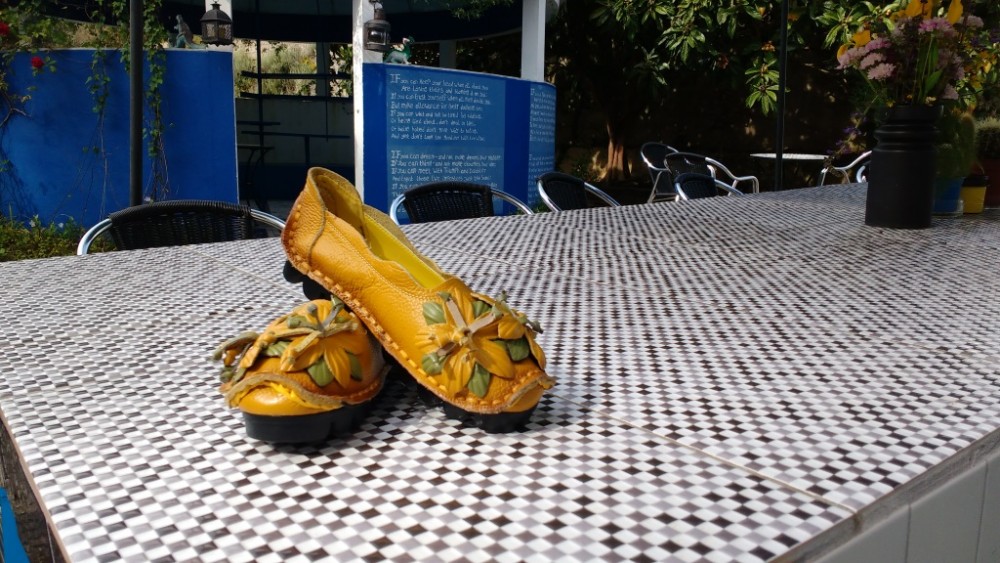 After a wet spring finally time to mow, but then the mower is broken? Doesn't matter, we have three of those, so I'll take another one.
And then I'll go to Senhor Mário the mower repairer, a very nice man, who knows a lot about those things
I am not enthusiastically greeted, and I can understand that. The floor of his workshop is littered with broken mowers. Senhor Mário apparently has enough to do. "Não tenho pressa – I'm not in a hurry", I say reassuringly, because I don't want to burden the man more than he apparently already is. He also has problems with his health, he says; all those broken machines and he himself as well.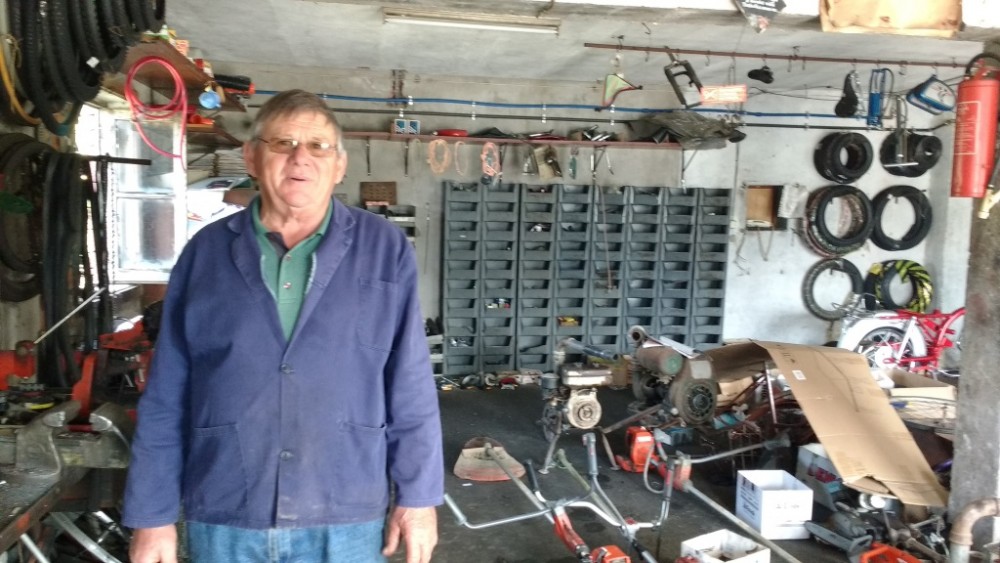 He must apparently vent a bit. That's fine, we all need that sometimes
The "no rush" approach always works. It's also true – I can take another mower, so I'm really in no hurry. After a week I get a call that he is ready.
"It was nothing", says Senhor Mário now almost radiant, "the screws of the tank were a bit loose … vibration of course …. and I have … a very technical story that I don't understand at all .... the carburetor is now also re-sharpened …"
It was nothing, and it doesn't cost anything, despite the fact that Senhor Mário apparently was busy with it for a while.
That doesn't fall in the category "Doesn't matter" – that is great class!