Gotspe
How can you, as prime minister of a country in need, abandon other countries? How the minister of finance currently is lecturing other hard-hit countries! What a move to block hundreds of billions from the European emergency fund now.
Hopefully you will be sitting on a southern terrace again. Then you praise all those friendly, relaxed southerners with their attitude to life that you (secretly) would like to have. But not now. Now the crickets may not knock on the ants from the north.
This was a letter sent to the Volkskrant from mister Gerard van de Laar.
I copied it without permission, thinking that it is an excellent representation of the current political situation, and that those involved will not mind since it is an open letter, and de Volkskrant will not object to get a little extra advertising.
As former prime minister of Italy Enrico Letta delicately remarked recently:
"To all countries that still have doubts about aid to the worst-affected countries: who will buy your tulips again – hopefully soon?"
And António Costa – our prime minister – probably has a reddish haze when he hears something about that "holandês"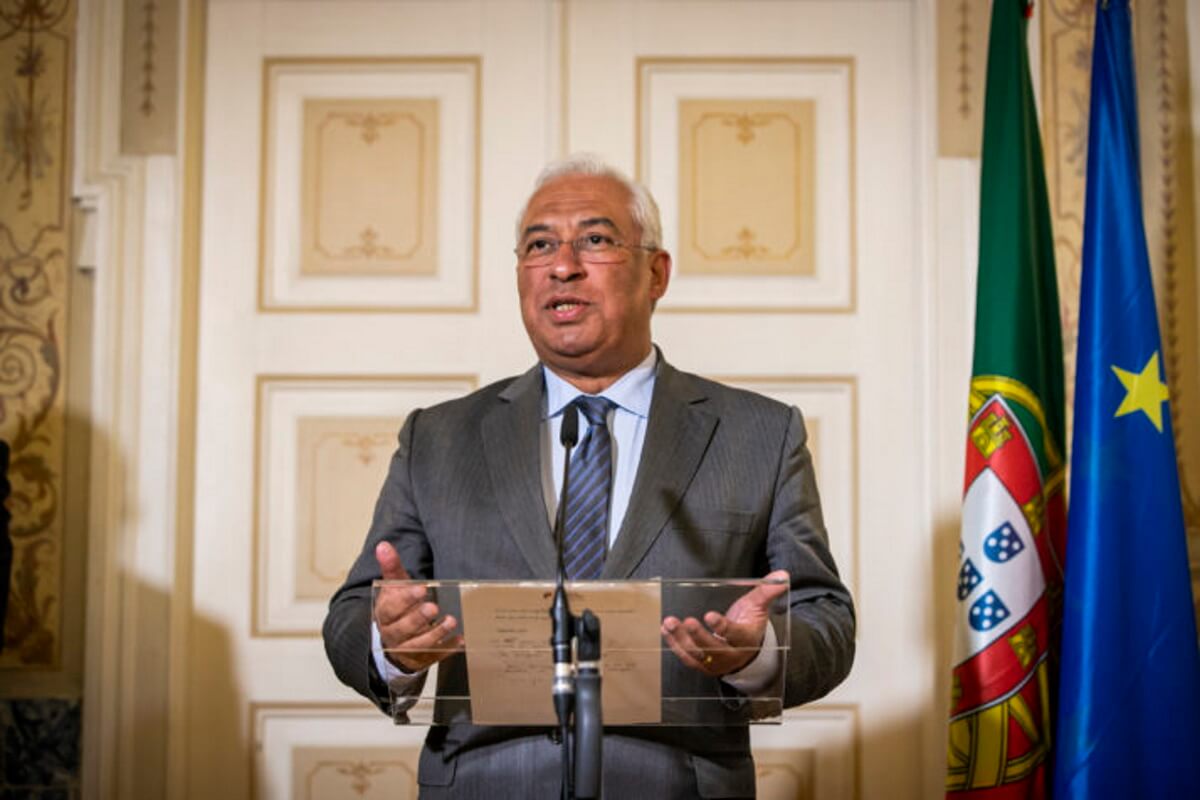 – and well, are they right or what? Now is not the time for warning fingers – yes, you are right, then what?
Who's accounting was not completely in order – now is not the time. That's for later. Now it is important to keep Europe together, because if "they" – our honorable leaders – set a bad example for us, we might go at each others' throats again. Our parents already experienced that. And our grandparents already 2 times. This Corona war is bad enough.
I thank all the gods that I've been alive for 58 years and never experienced a war. Well, except for this one then.
Because you know – it's not about "the big boys" at all
They all remain out of reach. Well, except for Boris Johnson (who has it), but that's more a case of evil lasts for ever. And besides, the British are no longer part of Europe.
It is about all those "small" people, all small self-employed people, one-person companies that in a country like this didn't earn much already, but now nothing comes in at all. And Portugal is not as rich a country as the Netherlands or Great Britain; where billions are allocated for first aid to anyone who needs it.
I had a bit of solidarity problems with the football championships (European Championship – semi-finals Portugal – the Netherlands) but it is not getting any easier now
Both sides have a point. Southern point of view: this is nobody's fault, and we now need help from the European support fund or the economy will fall to zero. Then we're all in trouble, because then we'll soon have no money to buy those tulips from you!
The Dutch point of view mainly boils down to the fear that this'll make the nationalist forces much stronger, that the call to leave Europe will become too loud to be ignored, and then we will all be in trouble. Imagine that the Netherlands wants to leave Europe. It's more and more complicated with those tulips.
And you can't keep on going making nice pieces of art with them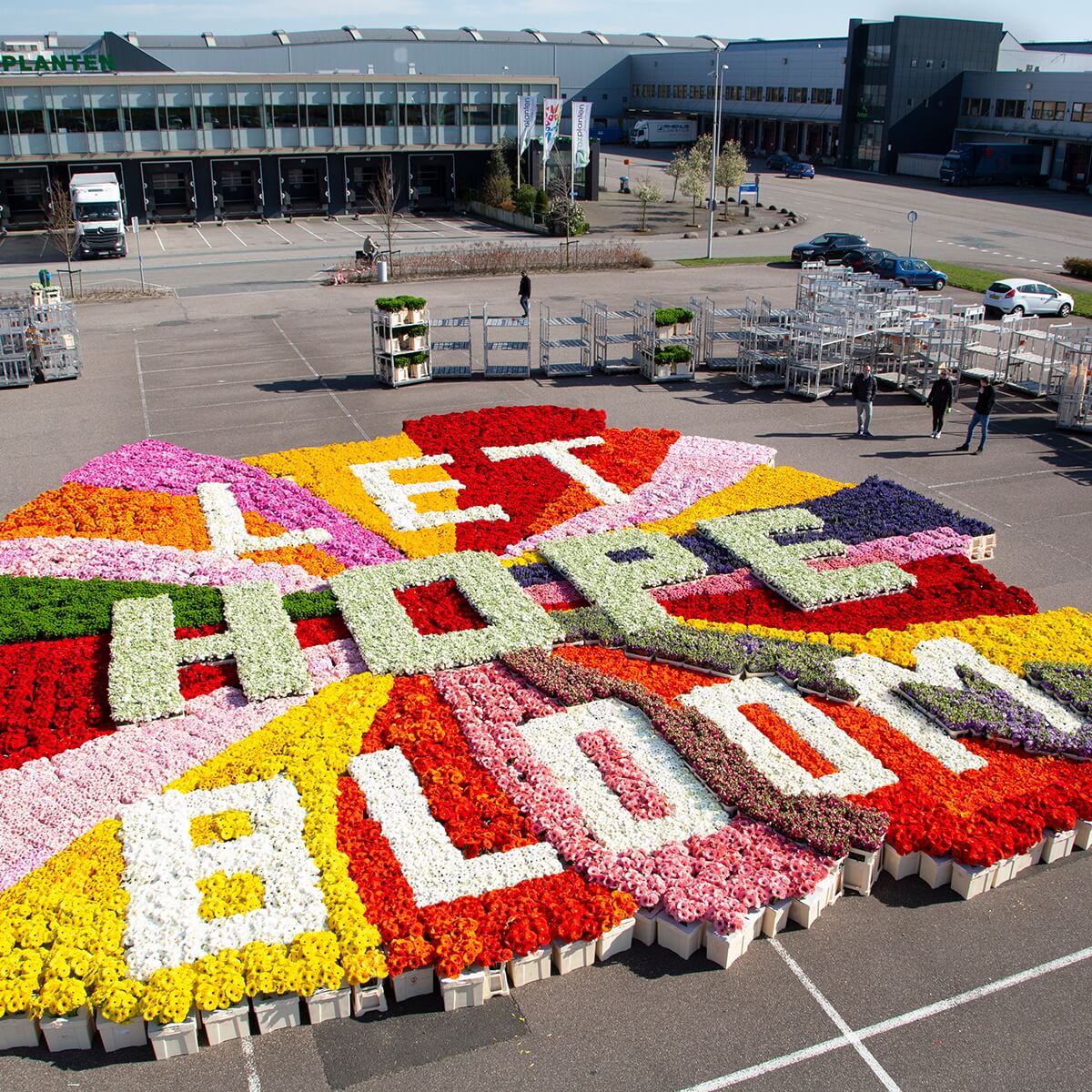 Fortunately, they've recognized (and heard from all sides) in The Hague that this isn't a pleasantly compassionate position. Portugal is never mentioned in the comments, by the way, it's always about Spain and Italy, but I can assure you that in a country like Portugal, stopping the economy doesn't make life easy for a lot of people!
In any case, there's already a lot of silent poverty, and generations go abroad to find their salvation there
Now that is also the case, because the Portuguese think driving an expensive car is very important, but it's mainly motivated by the emphasis for decades on Big & More, Flex & Fusion.
This means that all small self-employed persons, shops, businesses, offices are gone, for the benefit of large supermarkets, multinationals, chains and franchise companies. And there we are. We also won't be able to sell our tulips, here in Portugal … because we don't have them.
All we can do is sell the land. The space. The light. The sky. The sun. The beaches. The forests. The hills. The mountains. The charming towns. Lisbon. Porto. The fado. And smiling people everywhere & always.
But unfortunately they don't smile so much anymore …
.
We moved here in 2000 from Rotterdam, Holland to the Termas-da-Azenha, Portugal. A big step, especially with two small children. We are busy to rebuild one of portugals cultural heirlooms: Termas-da-Azenha, an old spa which has been turned into several holiday homes, rooms and campsites, with a https://termas-da-azenha.com/en/recreation/: swimming pool, indoor and outdoor games like pingpong, petanque, a FancyDressingRoom and a small café. You'll find mosaics and paintings everywhere.
The old bathhouse is going to be a museum, where you can see how things have changed. Since 2018 we call ourselves the first B&B&B in the world – Bed & Breakfast & Bathrobes. You can buy a home-made unique bathrobe/housecoat with us.
Each week a little blog about what is happening around us. An easy read. A few minutes in another world. A little about what it going on in Portugal. If you plan your holiday to Portugal, it might be a nice preparation. We have some nice special offers on our site.
You can subscribe to this blog:
The form you have selected does not exist.
You'll get it every weekend in your mailbox.
On Sunday morning we publish it on our Facebook, on Pinterest, and on monday on LinkedIn.