In Portugal it's actually going well with corona – if you can say it like this
There are two reasons for this: the government announced measures early, and the population stayed home even before that.
From their corner of the european continent, the portuguese saw the virus approaching. When it arrived in Spain, Portugal knew: this is coming our way. And so the streets became increasingly empty.
President Marcelo Rebelo de Sousa announced on March 8, when there were only 30 corona cases in the country, that he would isolate himself. A school class had visited him, and a child from the same school later fell ill.
President Marcelo Rebelo de Sousa is a man of high esteem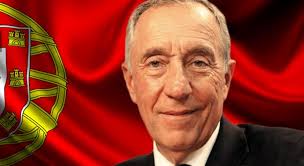 Everyone became immediately aware of the seriousness of the situation.
On March 12, when only 59 infections were reported in Portugal and no deaths yet, the government announced exceptional measures. Schools closed, cafes and discos too, no more gatherings, parties, Sunday lunches or football competitions. Elderly people in old people's homes were no longer allowed to visit; cruise ships were no longer allowed to dock. And restaurants that were still open were only allowed to receive one-third of the usual number of guests. Little stores improvised with to serve their customers outside.
The state of emergency entered a week later, on March 19, at 785 infections and 3 deaths. The rules are not very strict. The police have been ordered to bring people who don't follow the rules home. Just that, no fines or so. Acting hard would be "an affront to the Portuguese's exemplary behavior," according to Prime Minister António Costa.
It seems to be a strategy that has worked: the spread of the coronavirus has remained limited
The Portuguese do not have much to fear, they were on it on time, only now it has to be a bit more. It's Easter! That's normally one thing here. Kind of like Christmas.
More stringent measures have been announced for the Easter weekend to avoid excessive shopping, communal lunches and Sunday processions.
Portuguese are very law-abiding
I got a strong impression from my portuguese friends and acquaintances that everyone is afraid. That is not surprising, because you are suddenly faced with a disaster that nobody knows about. But if you're under 60 and in good health, you don't actually have much to fear. The whole social distancing event has been introduced mainly to prevent everyone from falling ill at the same time.
But portuguese aren't physically shy either – especially the older generation
It has happened to me when I was hanging around in this country, something like 23 years ago, that an old lady pressed against me, stroked my hand, and explained to me in unintelligible portuguese how to drive. I'd never met the sweet lady. And it was not an exceptional experience, I noticed later.
The first check-up at the dentist was also quite an experience
We were used to seeing a dentist every six months, like almost every dutch person at the time. The portuguese, on the other hand, only went to the dentist when they had a toothache. So the dentist was incredibly surprised to see a mother with two boys sliding into her doctor's office. All three a toothache at the same time?
Ah, only a check-up! Strange, but certainly if you want to be checked, fine. She didn't say that, of course, but you could read that from her face.
Now the dentist in question was quite cross-eyed, which was a bit disturbing, but I didn't show anything. To set the good example, I was first.
Looking in both directions, she said warmly, "Abre bem, amor, abre bem!" – Open wide, sweetheart, open wide
I was already sold, but now really adoring the portuguese way of life. A cross-eyed dentist saying sweetheart to you – what more could you want?
(uh … I would've booked a check-up round about now, but the virus got there first …)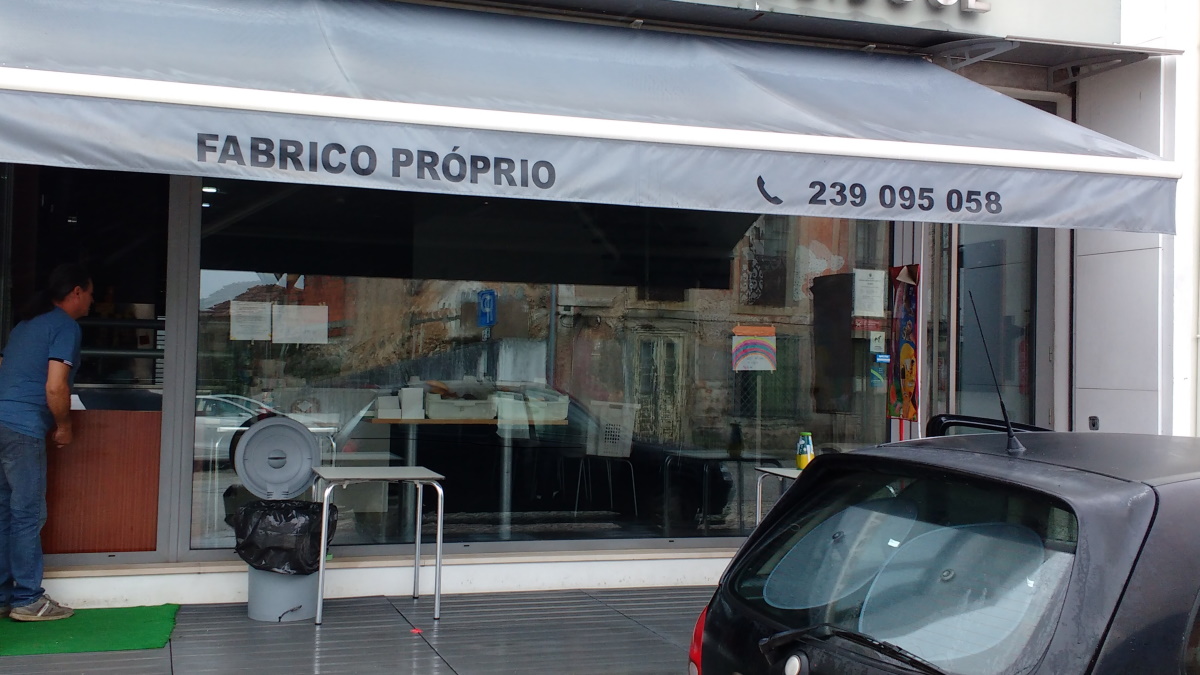 Last week I came in, no sorry, in the neighborhood of the pastelaria. You're no longer allowed to enter, but they have improvised a kind of hatch, with tables in front to keep the distance. It shows the bolos (indispensable cakes, especially in difficult times!) and the rolls.
If you pay with money – which I always do, I'm a fan of cash – the lady did something very unusual: she put it through a little container of liquor called bagaço. A national drink, usually self-brewed, from nesperas. Very strong.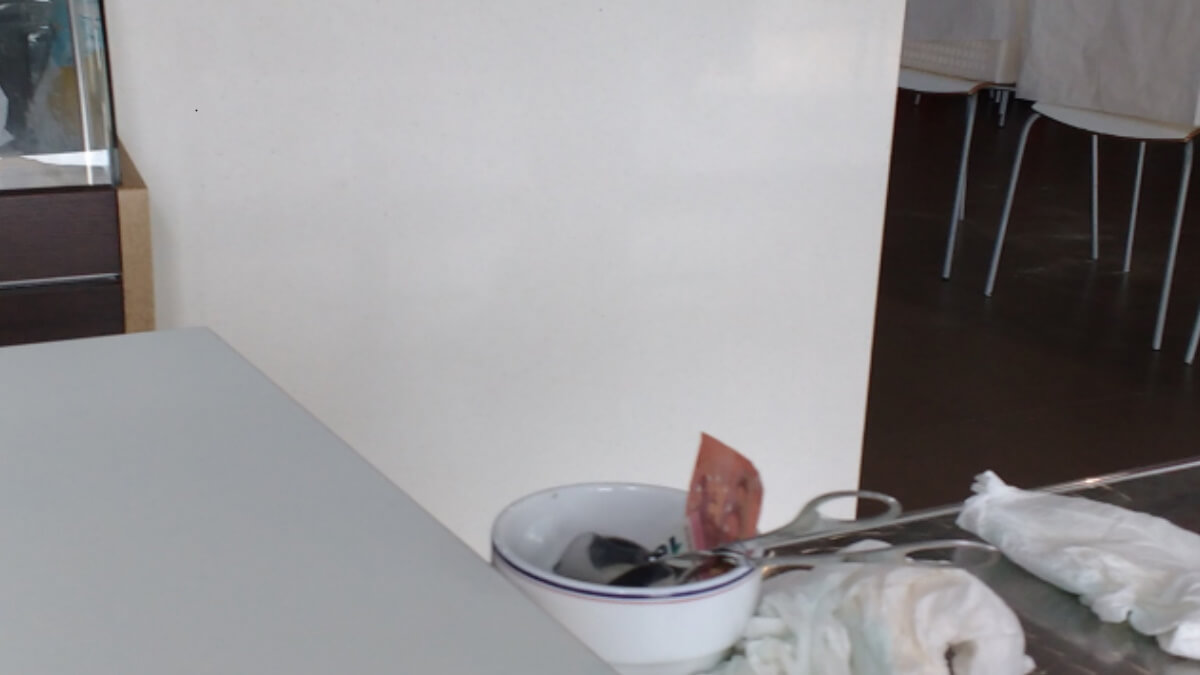 It's a special taste, that's what I'm saying
Apparently now she did that, but not so much to drink as to disinfect it. The whole thing smelled of alcohol.
Just like me, with my change passed through the bagaço. How do I explain this at home?
.
We moved here in 2000 from Rotterdam, Holland to the Termas-da-Azenha, Portugal. A big step, especially with two small children. We are busy to rebuild one of portugals cultural heirlooms: Termas-da-Azenha, an old spa which has been turned into several holiday homes, rooms and campsites, with a https://termas-da-azenha.com/en/recreation/: swimming pool, indoor and outdoor games like pingpong, petanque, a FancyDressingRoom and a small café. You'll find mosaics and paintings everywhere.
The old bathhouse is going to be a museum, where you can see how things have changed. Since 2018 we call ourselves the first B&B&B in the world – Bed & Breakfast & Bathrobes. You can buy a home-made unique bathrobe/housecoat with us.
Each week a little blog about what is happening around us. An easy read. A few minutes in another world. A little about what it going on in Portugal. If you plan your holiday to Portugal, it might be a nice preparation. We have some nice special offers on our site.
You can subscribe to this blog:
The form you have selected does not exist.
You'll get it every weekend in your mailbox.
On Sunday morning we publish it on our Facebook, on Pinterest, and on monday on LinkedIn.