I suddenly shoot up in my seat, but luckily I'm buckled up. A scream of horror runs through the plane, and I think in fiery capital letters, "I KNEW! I knew it!
And yet just continue booking a plane ticket! You idiot!"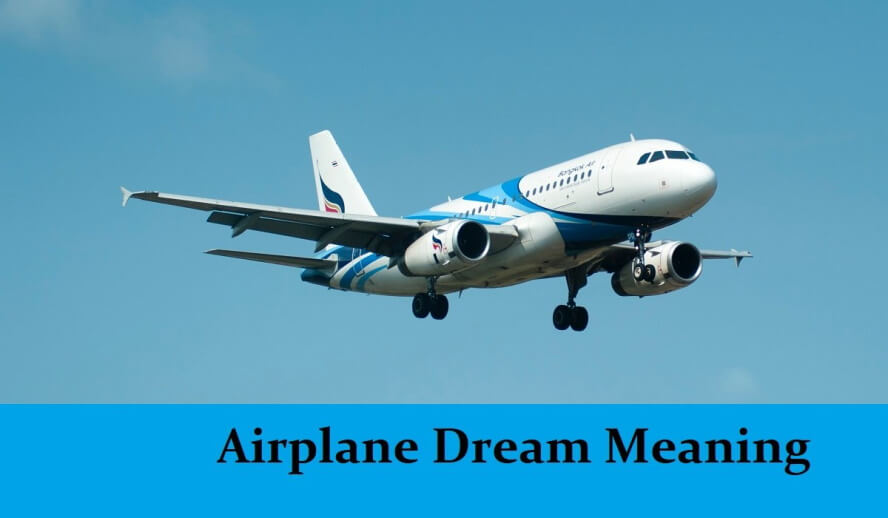 You feel the plane going down in free fall. I brace myself for the coming blow. Those seconds last an eternity.
Across the aisle, I place my hand on my son Broes' shoulder. He doesn't respond, is completely withdrawn into himself. Then, miraculously, the plane recovers, and although it flies much slower and lower, it continues.
Phew! That's another way of waking up, with a plane crash.
Apparently flying with Vueling didn't leave a very good impression
I won't be leaving a bad review anywhere anytime soon for anybody. I know how bad that is, although with a company as big as Vueling they really wouldn't sit in a corner and cry because they got a bad rating.
It's not a 1-star review, but I'm not really a happy customer either.
We went from Lisbon to Amsterdam, to avoid the family having to drive all the way to Eindhoven. A long time ago I went from Porto to Eindhoven with Ryanair, with the plan to take the train there. Just like here in Portugal from home to Porto – no problem.
Fast, safe and affordable, and clean, on the Portuguese train
In the Netherlands it's a bit different. They say: "If a leaf falls on the rails, there's a delay. You have to wait for 15 minutes." We laugh about that, by the way, in Portugal. What's fifteen minutes in a country where everyone all the time tells you to wait: "O responsável is not here, if you want to wait a bit …" and then you can easily wait 45 minutes. Or the rest of your life.
The price was also a point. The train in the Netherlands is a lot more expensive than here. My sister, who has a heart of gold and four children, drove on gas, and kept telling me that the train was no good, much better if she came to get me. Then we could have a nice chat already.
In those years we didn't have much choice in terms of flying
So, you see, I'm like a chicken, if I've done something so-and-so once, I'll do it like that next time. There was not enough time to exhaustively search for alternatives.
Now it's different. There is time. There are alternatives. And my sister doesn't drive on gas anymore. Ryanair from Porto to Eindhoven, Transavia from Lisbon to Zestienhoven (yes, dada, with your Rotterdam-The Hague Airport!), or Vueling from Lisbon to Amsterdam.
With these petrol prices, and the climate in mind, I thought it would be a good idea to take the latter alternative. It's been a long time since I flew from Lisbon, nice to look around there again!
Spoiler alert: aeroporto Humberto Delgado is a huge shopping mall
For someone who is allergic to shopping malls that is a bad choice. I didn't know anymore. Completely forgotten.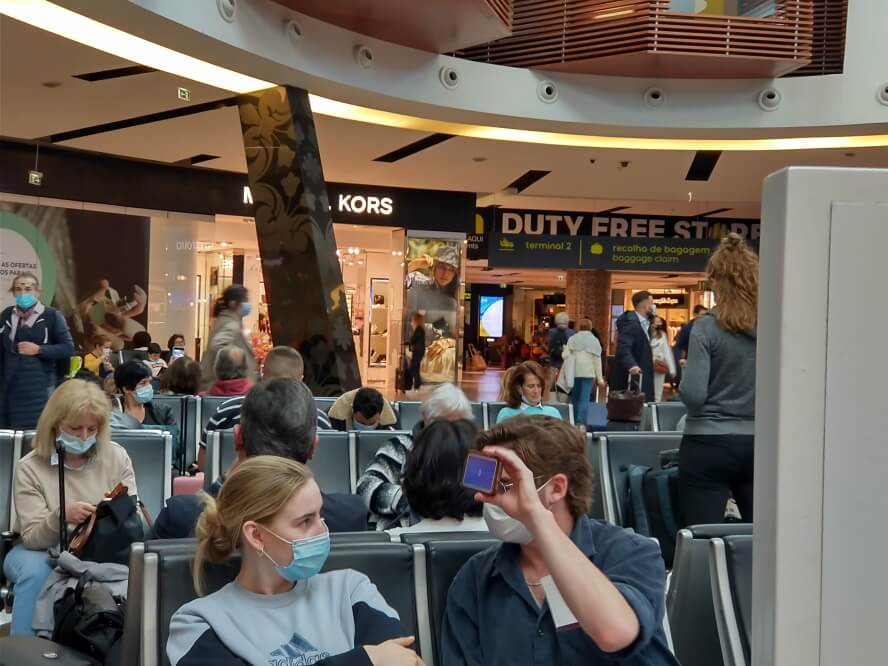 Waiting and hanging around with a mask on. Even though all measures have been released, everyone is still walking around masked. The admiral* already predicted it: at a certain point in time we'll have to forbid those masks. Portuguese are such obedient people; they even probably lie masked in bed.**
Anyway, hanging around masked and waiting in the Lisbon shopping mall is nobody's favorite activity, and then we were delayed by almost 2 hours. No reason, nothing more was said than that.
Then you can finally board the plane, and they only use the front door
It doesn't get any faster than that, I'll tell you, even if they try to approach it in an army-like way with: "Group 1 can board now". We were group 3, because I had chosen places in the back.
Return: same story. Delay, no reason, just the front door. And then I also forgot to fill in that idiotic form, which the Portuguese authorities have to hand in online in advance, otherwise you can't get on the plane.
Are you at the very last minute – shitshitshitshitwhat'sthiswhereshouldthisgowhat'sthenumberofmypassport – such a stupid covid statement, when no one has covid and there are no measures anymore because it's war and now everyone only pays attention to that.
We were allowed to fill it in further on the plane, otherwise the door would also slam shut in front of us. One point for Vueling.
Did we do that? What do you think?
* Admiral Henrique Gouveia e Melo has arranged the vaccination program in Portugal. Someone who has been alone in a submarine for six weeks has faced hotter fires.
** You can see portuguese people alone in a car or walking on the street alone with a mask on. I've even seen masked cyclists here in the outlying areas. All by themself.
.
We moved here in 2000 from Rotterdam, Holland to the Termas-da-Azenha, Portugal.
A big step, especially with two small children.
We are busy to rebuild one of portugals cultural heirlooms: Termas-da-Azenha, an old spa which has been turned into several holiday houses, rooms and a campsite.
You'll find mosaics and paintings everywhere.
Since 2018 we call ourselves the first B&B&B in the world – Bed & Breakfast & Bathrobes. You can buy a home-made unique bathrobe/housecoat with us.
Each week a little blog about what is happening around us. An easy read. A few minutes in another world. A little about what it going on in Portugal. If you plan your holiday to Portugal, it might be a nice preparation
You can subscribe to this blog- see at the right side of this page »
You'll get it every weekend in your mailbox.
On Sunday morning we publish it on our Facebook, on Instagram and on Pinterest.