I don't think I'm Tour de France material, but it was not bad. Pain in my bum, yes. And pain in my head. From the sun. And clasped hands from squeezing all the time.
10 kilometers in 45 minutes approximately. And then I certainly got off 5 times to take a photo, so those minutes don't count. And that on the hottest day of May. It is 36º. Now 3 and 6 are my favorite numbers, but together, and indicating the temperature, not so much!
Cycling in Portugal is a bit different from cycling in the flat Netherlands
Broes had checked: "I oiled the chain, and the brakes work." Good son. Thank you.
"Ah! Brakes! Yes, that's useful", I replied, still very witty, with the coming descents in mind. Going down for 10 kilometers – that should even be possible for someone who hasn't been on a bicycle for 15 years.
We had to go to the dentist, you know.
I had already postponed it the whole year, again and again, and then the C-risis struck. What are the odds?! Two more months of gracefully postponing.
But now I no longer had any excuse. It had to be done.
We have been going to this dentist for years
After the cross-eyed dentist we moved to this one, and never changed again. A dentist is a relationship of trust. If you can't make the "square of trust" – excuse me, this is professional deformity, I used to be a therapist – you're nowhere. You trust the dentist that she's not accidentally drilling thoughtlessly into your gums; the dentist trusts you, that you don't suddenly jump up, rip your clothes off and yell: "No! I can't do this anymore!"; but if your dentist doesn't have that much confidence in herself ("No! I can't do this anymore too!") or you don't have confidence in yourself (let's just leave this one without comment) then it won't work.
The only thing I have against these two nice ladies is that they are so nice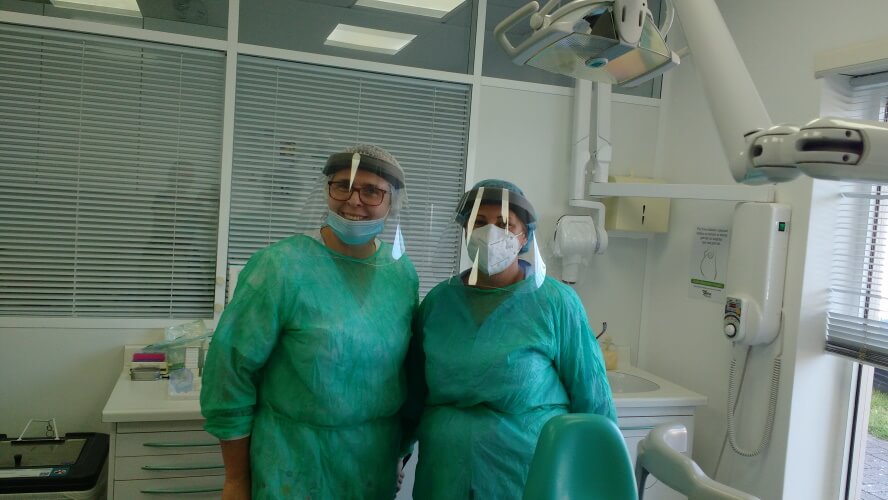 They chat all the time. With each other. How they do that – no idea. I find it admirable, but when I lie back in the dentist position with my mouth open, I also find it a bit worrying.
Can dentist keep her attention one hundred percent with my cavity if she's so passionate about a complicated mysterious woman with bad habits?
I always focus on my favorite color: yellow-green, and on my third eye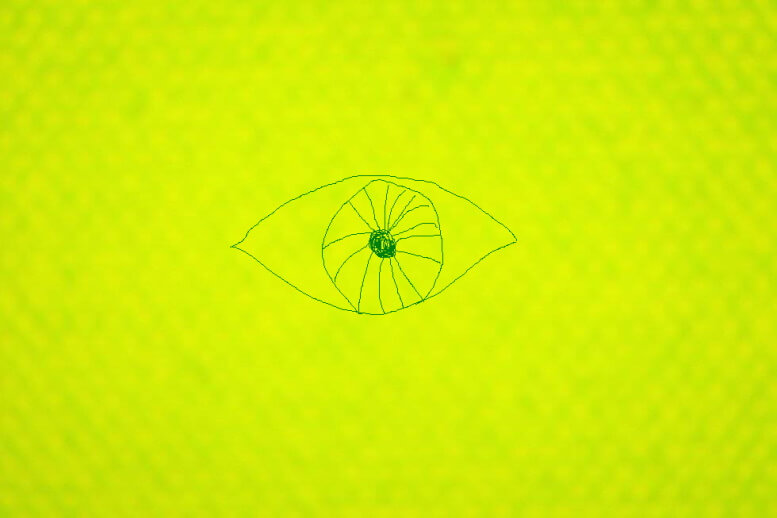 Furthermore, always in the dental position, which is hands on your stomach, just below your belly button, so that you can check your breathing, and left leg over right leg, so you can keep a little bit of tension. That is also professional deformation, but useful.
We have been coming here since 2005. First the children to school, then breakfast at the pastelaria, and then an appointment with the dentist. A breakfast at the pastelaria includes: a meia-de-leite (espresso with milk) and a bolo (cake).
Sugar!!!
Smart of that dentist to sit next to the pastelaria because that at least produces customers
Dentist hadn't worked for 2 months now – that was very complicated too – but now armed with all kinds of plastic masks, shields & dresses, they could continue. Everybody's coming for a check-up, because meanwhile Portuguese also understand very well that you show who you are with your teeth.
A missing tooth is the worst thing there is. A molar is possible when it's as good as invisible. But even if you drive around in a brand new car, wearing Gucci – and you miss a tooth – forget it.
Missing a tooth is a sign of poverty. Going from A to B on a bike also, by the way
Cycling you only do on Sunday morning, dressed in all spandex colors you can find.
So why didn't I go home in our car? Son Broes had an appointment with a friend after the dentist, and I expected to lie in that chair for hours (suffering).
Pessimism pays off, as you can see. I was outside again in 20 minutes. How it would end with that complicated lady with bad manners – oh well, I can miss it.
Long live my freedom, and where is my bike!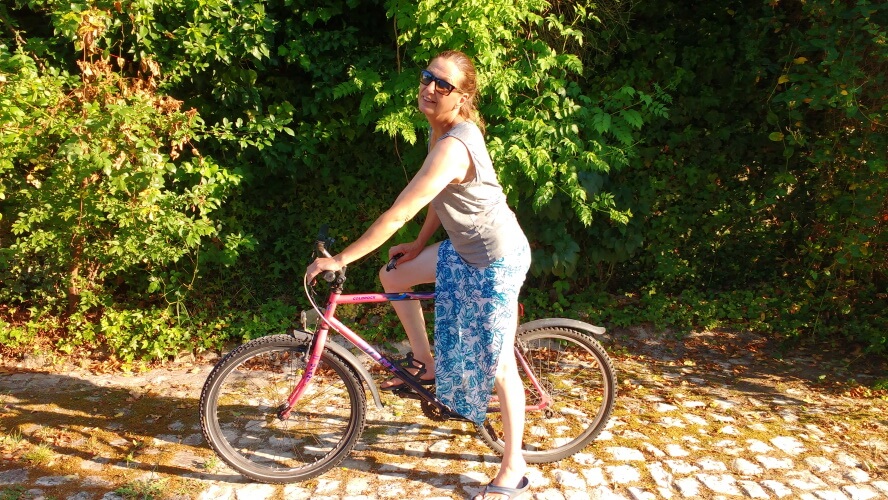 .
<< previous
We moved here in 2000 from Rotterdam, Holland to the Termas-da-Azenha, Portugal. A big step, especially with two small children. We are busy to rebuild one of portugals cultural heirlooms: Termas-da-Azenha, an old spa which has been turned into several holiday homes, rooms and campsites, with a https://termas-da-azenha.com/en/recreation/: swimming pool, indoor and outdoor games like pingpong, petanque, a FancyDressingRoom and a small café. You'll find mosaics and paintings everywhere.
The old bathhouse is going to be a museum, where you can see how things have changed. Since 2018 we call ourselves the first B&B&B in the world – Bed & Breakfast & Bathrobes. You can buy a home-made unique bathrobe/housecoat with us.
Each week a little blog about what is happening around us. An easy read. A few minutes in another world. A little about what it going on in Portugal. If you plan your holiday to Portugal, it might be a nice preparation. We have some nice special offers on our site.
You can subscribe to this blog:
The form you have selected does not exist.
You'll get it every weekend in your mailbox.
On Sunday morning we publish it on our Facebook, on Pinterest, and on monday on LinkedIn.