I sat here 20 years ago, on top of the stairs that lead to the bathhouse. Weird coincidence.
It was the end of October, on a lovely sunny day. I was not used to that, in October – being dutch, and used to the Big Gray luring around the corner around this time of year, not to leave for the rest of the winter.
I was enjoying the view, the sun, the silence that hung in the saturated sky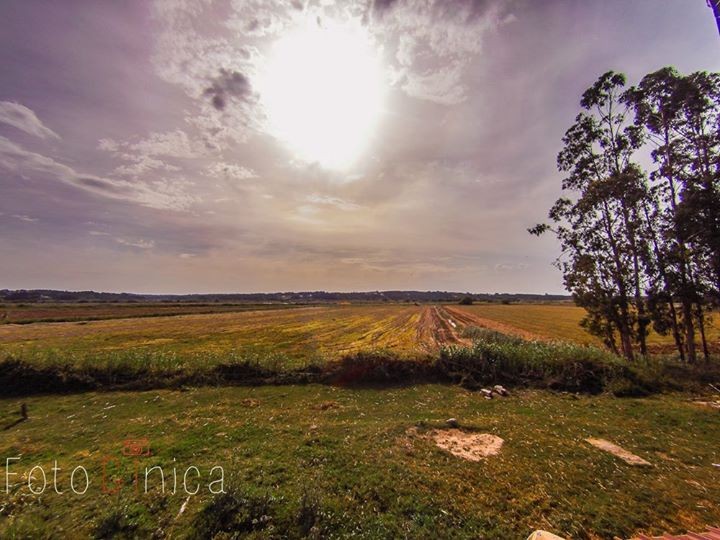 Foto: thanks to Georgina Noronha
A tractor passed by. Twenty years ago, this was like: puf-puf-puf-puf-puf-puf-puf-puf, 15 miles an hour maximum. It was green, I remember, 'cause I thought: "Yes, you see, tractors must be green, or red maybe, but green is the best."
It was a typical abandoned house in Portugal. Or rather: a deserted little village. Broken windows everywhere, crooked doors and a mattress somewhere in a corner. A bit hidden, with some dirty blankets around it. Some tramp? Secret lovers?
The only difference with other abandoned buildings was the absence of woodworm (because of the many tiles and concrete) and the water flowing exuberantly through the baths. An old spa.
During that time I was hunting for a house in Portugal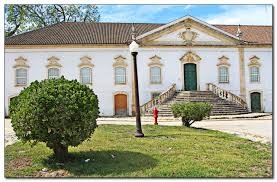 I worked for an estate agency to find houses outside of the city, and there were a lot. Many of these beautiful country houses, sometimes with family weapons above the front door, were deserted a long time ago. No longer inhabitable, (grand) parents dead, maintainance too costly, and also: why would you maintain it?
.
Usually there were too many heirs involved – in one case there were even 64! – and they all have to give their consent for sale. If one says no, it's over. And to trace all these people, in most cases, is not doable. They have moved to France, Luxembourg, Switzerland, Brazil.
The Termas was another case
All 6 of the children, the heirs of Dom Henrique, wanted to sell. They didn't want to see their heritage go to pieces, and they would also like to collect some money from it. But after a couple of decades they were no longer very picky and they wanted to go down with the price.
When I sat there a long time ago, there was not one thought in my mind that I could tell the agency about this, nor that I would come to live here. I wondered about that later. In the end I was looking for empty houses for sale, and a whole village was empty!
I just ate my sandwich, enjoyed the ambiance, and went on my way.
And now I have been living here for 17 years, and with great pleasure
It was quite a task to get everything back to life. It's an interesting history – and I've never regretted it. Over the years, things have changed, of course, my first enthusiasm has somewhat changed. But with that enthusiasm, most of the village has been rebuilt and improved, and a lot of mosaics have been made.
Let's say that my enthusiasm has become more mature, as there still are nice plans. I'll be telling you about these plans in the coming months – the gradual perfection of holiday village Termas-da-Azenha.
Look out for the next episodes of this blog! Every week on sunday with your morning coffee.