The whole phenomenon "holiday" is not at all that old – did you already know that? O
f course the people over 50 among us know, because they lived in the days that holidays became more and more popular.
It became in the 1960s an increasingly evolving phenomenon. Before that time, holidays
was more: traveling. And mostly f
or the upper class, not for everybody.



If you're under 40, a holiday is completely normal – as if it had never been otherwise
When I was a child, we went camping at first, but soon we hired a cottage.
My dad loved to camp, but we found it a lot less attractive to stand for hours – it seemed –  at a tent pole, until Dad had found his way in the mess that we had baptized "The Camel".

It was a monster of a tent, but it was quite spacey.
Probably I would find it beautiful now; h
e was streaked and had two bumps.
Hence the name, of course.

W
e didn't to start our holidays at a tent pole – we wanted to swim in the lake, or wander in the hills, or see if there were other children at the campsite.
If it was rainy weather, we had to dig a trench around the tent so that the water couldn't come in.
My father had been a sergeant-major in the army, so we were raised with:

"Immediate follow-up of the given orders, without the least contradiction, with the right of later compensation."

But with a wink, of course.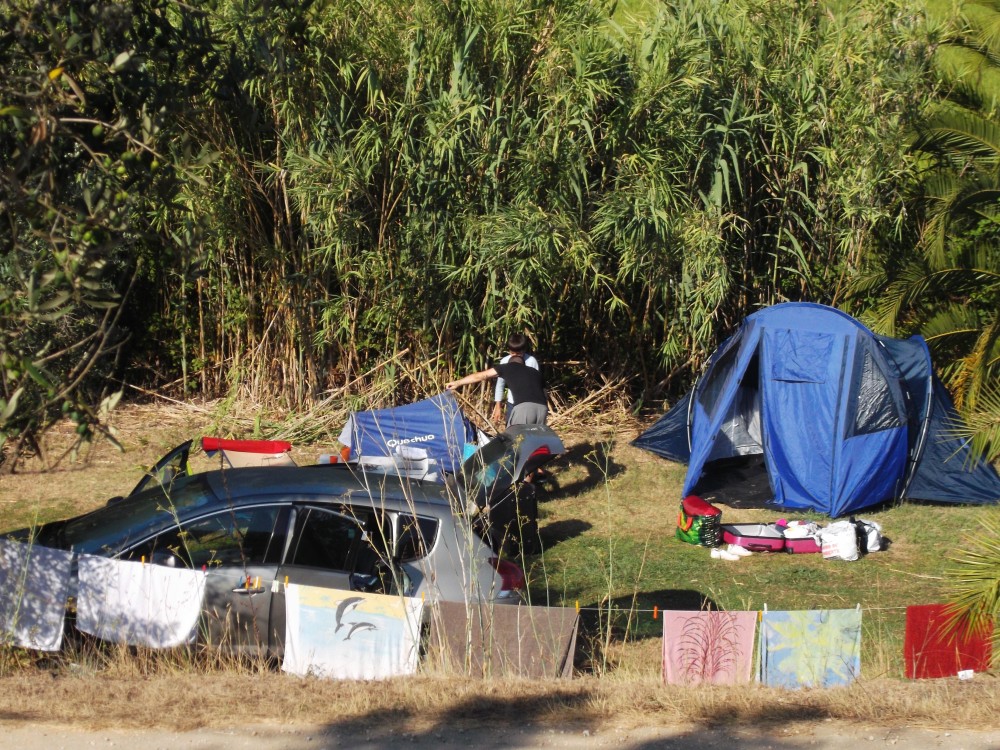 1, 2, here we go!
Look at what's going on now, with a little bit of luck you throw your tent into the air and pops out by itself.
(How you get it packed again, I don't know …) Ok, that's a very small tent, and it doesn't have two bumps, nor stripes, nor poles, but it's so much easier to get things done.
Maybe
you go "glamping" – how do you say that? G
oing on a glamping trip? Which
is, in fact, a holiday house, but without the benefits.
After all, there's everything: real beds, a wardrobe, a cupboard in a real kitchen and a full bathroom with bath and all, if you're lucky.

Perhaps I'm biased, but I'd rather have a real house.
In a tent, I know from experience, you hear everything from everyone.
If you happen to have children with sleeping difficulties, or not such a cozy marriage, or on the contrary a very cozy marriage, then you have a thing.

You literally see no hand before your eyes

As a child, I found camping very exciting. We went on night walks, and my father always got lost, so we walked for hours and hours to get back to the tent again. We swam, played, got a tan, were bitten by all kinds of insects, and were completely happy. 
I still remember when I was in my sleeping bag with my gently snoring sisters around me, I couldn't see anything, not even my own hand in front of my eyes.
It was pitch dark.
And that's very exciting!
You probably will not experience that anymore, that it's so dark, but on the other hand you can choose from lots of things.
Sleeping in a waterdrop hanging from a tree, in a hammock, in an old fashioned caravan, a vintage camper, a tree house, a haystack, an iglo, an old tram, ferry, plane, tipi or yurt.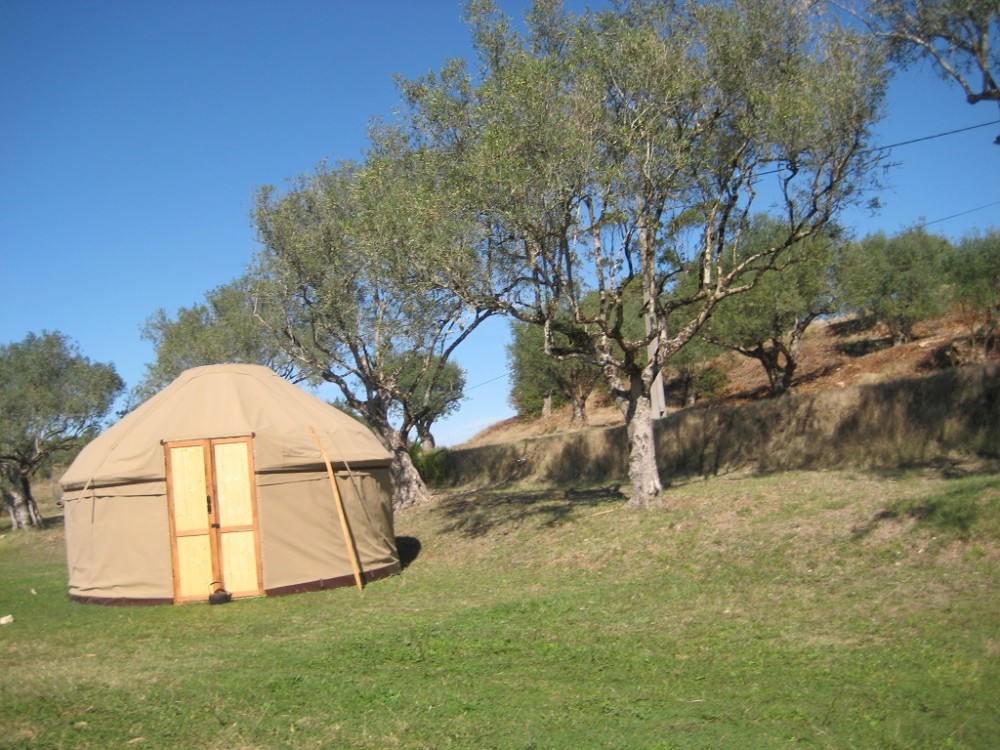 The last two have actually become a bit common.
But now I'm so curious: are there people who do that (and who read this by any chance) and like that?
Tell me!
I'd really like to know!