"Do you know that you have a real scoop!" Walt calls out laughing from the campsite, "We never stay somewhere longer than two nights!" I'm talking to his girlfriend Ida on the slightly overlying road. They go on the road again after three nights in the Termas.
I excitedly raise both arms in the air and smile wide at them: "Wow, what an honor!"
"Sometimes we say, let's try to stay somewhere for a week" explains Ida, and Walt adds:" But no, most of the time, we think after one night …. time to go .. . "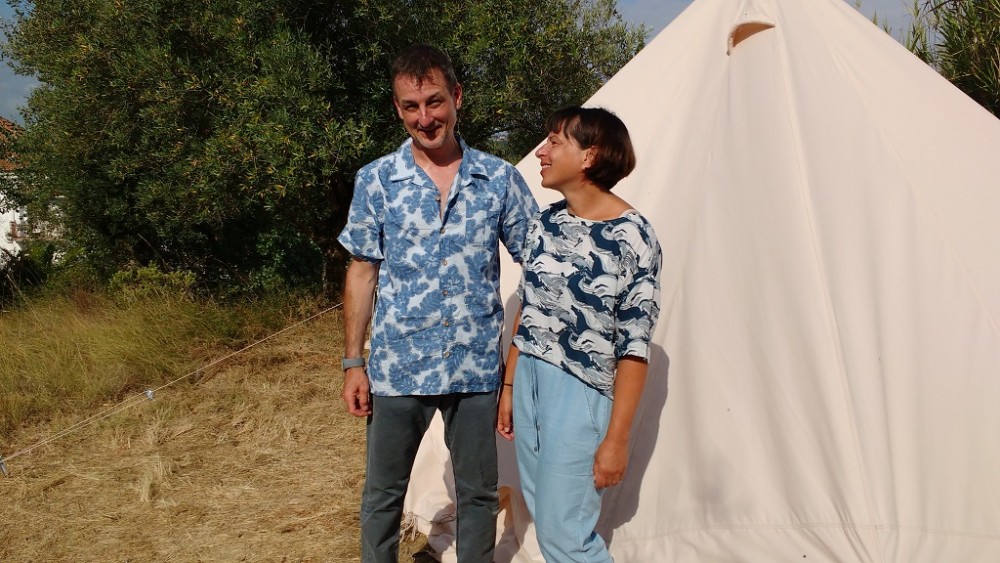 They got a tip from a friend
"Ah, you are going to Portugal? Then you really need to go by the Termas, you'll enjoy it," said André, and since Ida and André have been colleagues for many years and know each other very well and they are quite fond of each other, she followed his advice.
Nice, if that's the way it goes. Thank you, André!
A recommendation from someone you know says much more than just a review on the net. Sites like Tripadvisor and Zoover would like to make you believe that all humanity looks at their sites, but I honestly do not believe that.
Their marketing techniques are rather unimaginative
Create a need, and then make the product. We too, on the other side of the spectrum, are regularly bullied with mails that make it clear that many and good reviews are essential and that you may make 78% more revenue.
Yes Yes. I hear you. Would it?
That means that we need to bother you with emails in which we ask for reviews. Honestly: do you want that?
Don't get me wrong, I appreciate someone's rating after a wonderful holiday. I'm always pleasantly surprised. If it goes spontaneously, it's a gift.
Thank you, dear givers!
I don't get it, anyway. I don't believe in it so much and I don't have time to make such a mailing. I've tried to be like everybody and see what it's like in the big-people world, but it never goes anywhere.
Could you really ask someone: "And … do you like me?" Because my way of doing things is very personal.
It's not a big hotel or resort – it's tiny, and in all cases you get in touch with me or my son. I don't hire a PA, there is no receptionist, all ideas for the decorations come from yours truly, your house is cleaned by Broes (the son), I make the beds, and the food in the kitchen is made by us both. We do everything ourselves, along with volunteers, which is a very nice way of working.
I'm very happy with mouth-to-mouth advertisement
Because of that tip from André, Ida & Walt also get a different status. It's a bit more cozy, it seems. They also may do more, as far as I am concerned. They may just enter the kitchen, which is normally only reserved for volunteers and us. Only the nice guests ignore the big "for authorized personnel only" sign. Rightly so.
And it's also in Portuguese.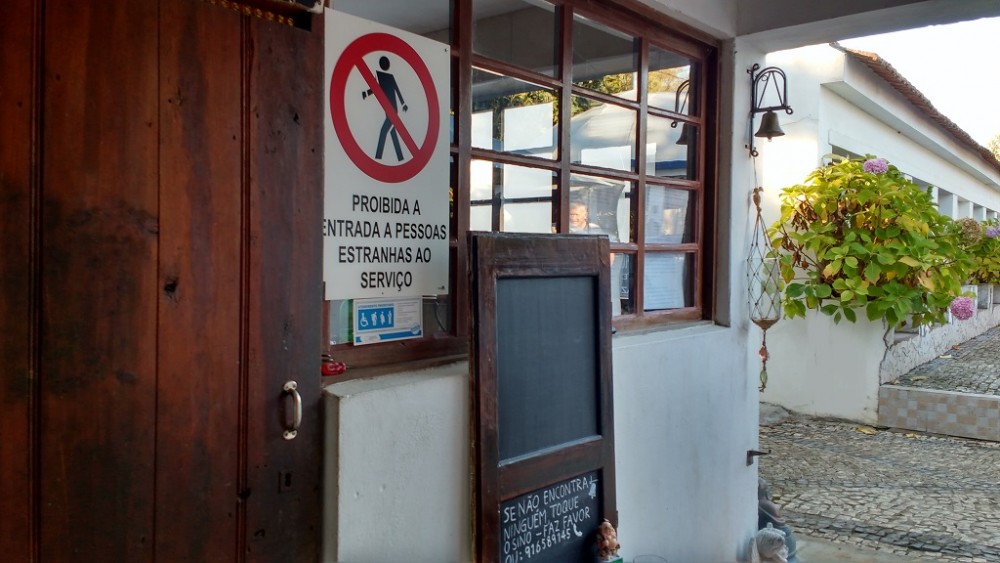 "Normal guests"  can of course get a cold drink, but "special guests" will be allowed in the kitchen to put their things in the fridge if necessary. Can be useful, as we get quite a lot of cyclists during off season, and people who travel light. Small tents because you have to take everything on the plane, and there is generally no mini-fridge in your rental car. Or they come with their own car in which they can sleep, so they don't always have to set up a tent and possibly just go somewhere.
It's a very adventurous way of traveling, but just say goodbye to your cold beer at the end of a long day
That cold beer is guaranteed here. And the additional chat as well. Very nice, mouth-to-mouth guests!.
Spread the word!