Not only do you have two volunteers, you also get half the Dutch royal family, a Belgian high brow, a clone from Arnold Schwarzenegger and a drag queen. Not surprising, because Ylva does a theater study in Gent, and Roos is a good tempered and smart girl, interested in everything.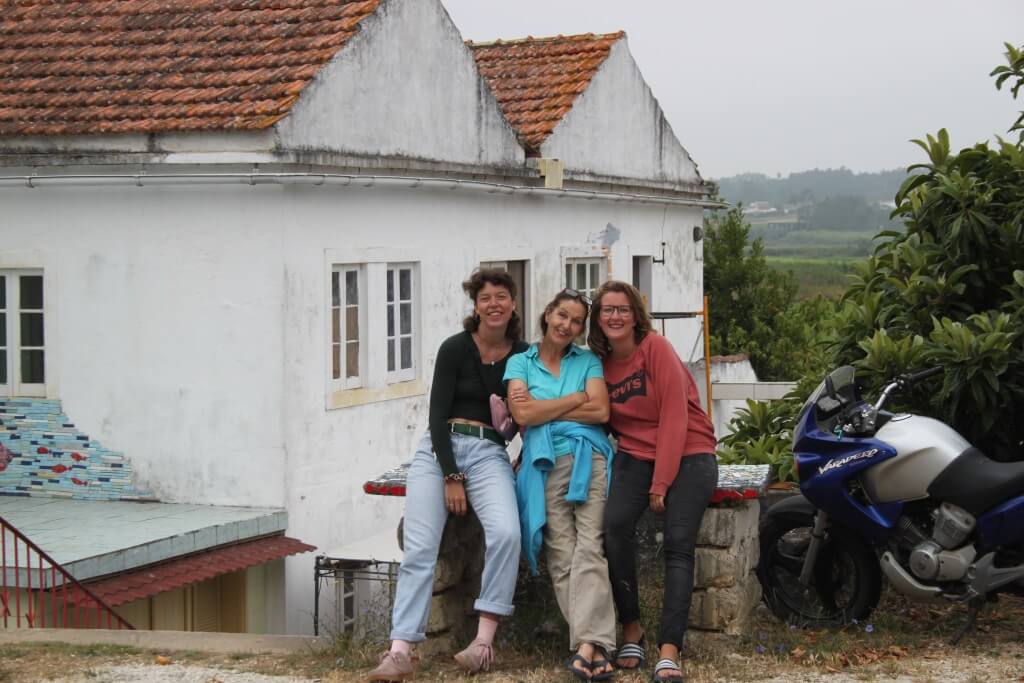 Within a day we're not only working on the new mosaic project, but meanwhile there is a lot of shouting, teasing, singing and making jokes.
They've

been coming for years, these voluntary queens, and keep on doing that. And now mainly for mosaic-making

And they don't just come to make jokes! What also happens: "Can I do anything else for you, my dear?"

That doesn't happen every day! Not everyone asks that! Yes, sometimes as a formality, after which they continue to watch the blue void very intensely in exactly the other direction when you pass by with a heavy cupboard (based on a true story), but this is really meant. And if I do have something (I don't always), they even do it too. With a smile.

"Do you want to see a photo of Henk?" Ylva asks. "Yes of course! A new love? "Ylva raises her eyes to heaven and answers:" Ooooo, he is sooooo sweet! "
She picks up her phone and shows Henk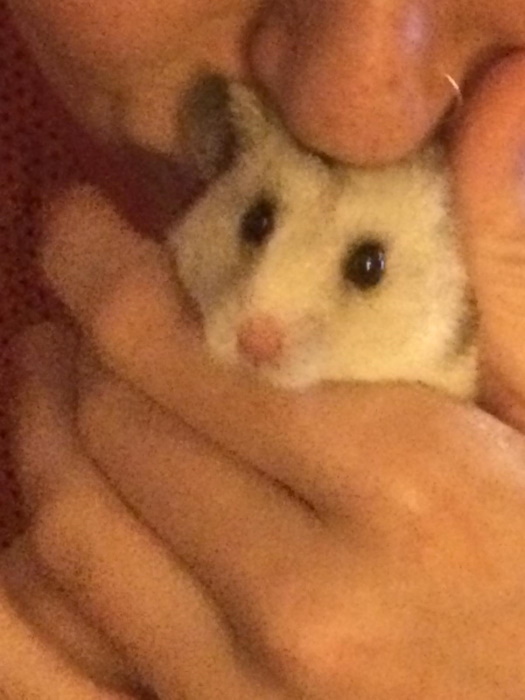 Henk de Hamster. "Who has a hamster?" Roos asks, "what is special about that?" And Ylva shouts indignantly: "Hey, Calimero, do you want to stay calm? Henk is my darling, my everything, my sweetheart, you can't say anything about him!"
They make jokes about me as a slave driver
My consolation is – as long as people make jokes about it, it's not so bad. And the girls come voluntarily so it probably is not that bad.
"She decides," Rose says, carefully articulating like the Dutch queen Máxima, "she's the boss, so she may say it. But we think pretty pink is very pretty here. "
We have started a new mosaic project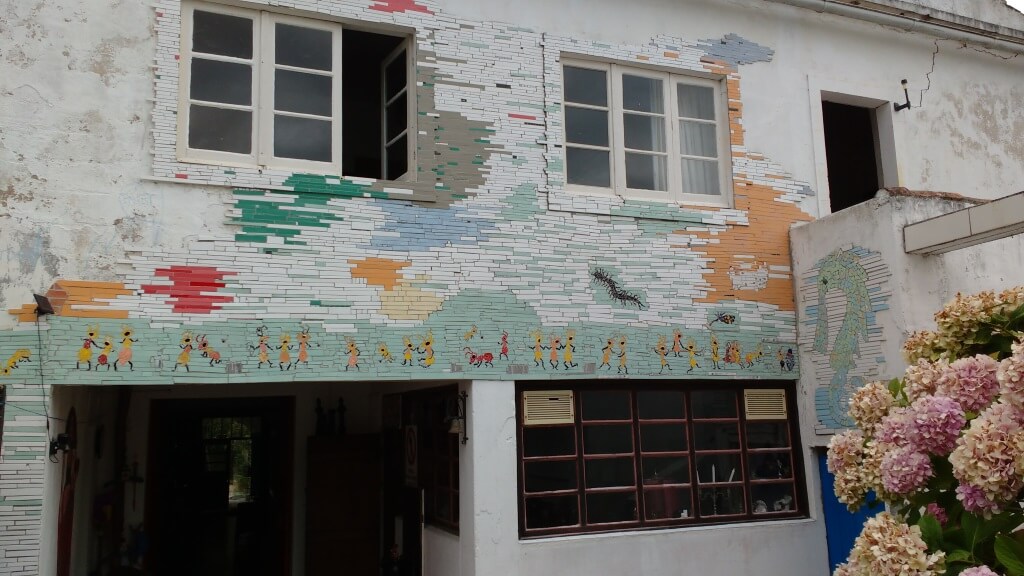 A fairly ambitious project: the entire facade of the bathhouse on the village square side. The corner next to the cafe is now complete (thanks to Astrid, Andrea, Viola) who have glued many, many pieces.
Now it's the turn of the rest of the facade. Above the kitchen and the entrance to the big room. We're a bit in the way, but the guests present ensure us that they don't mind and walk around it. Two more days. Then that scaffolding can go.
Just in time for August to start, the holiday month in Europe
For Ylva it's no longer a holiday. She has to work. Earning money to be able to pay for the rest of the (study) year. And then come and help in your precious free time, laughing and joking and doing a lot of good things!
If you can't call that a passion for life, I don't know what is …