Or perhaps the Municipality of Soure was the generous giver. Or maybe a little bit of both.
We went there, to the open air concert of the National Youth Orchestra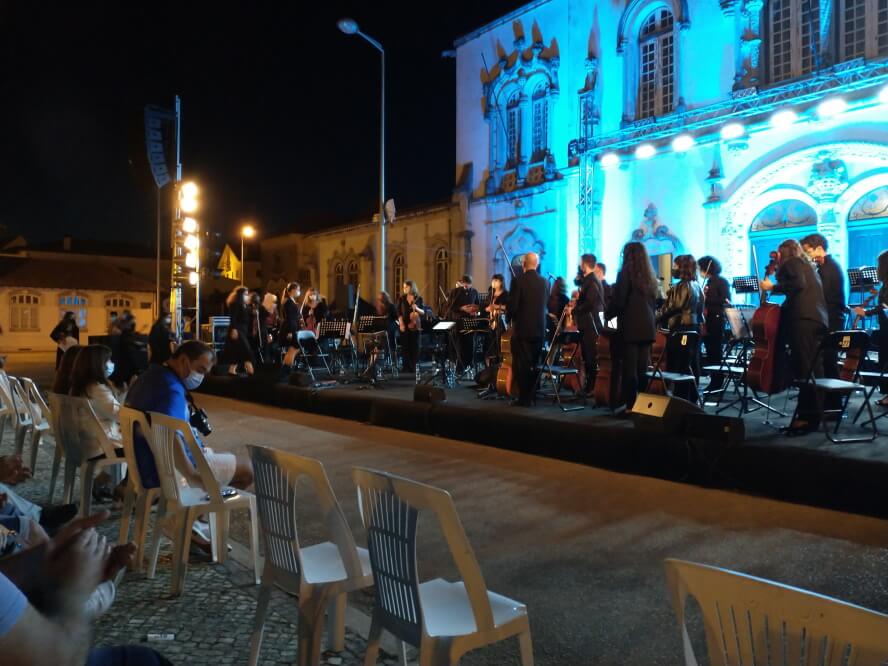 Always exciting to see passionate musicians! Nice of the Municipality of Soure to organize something like this. They do things like this sometimes. Soure is the center of the area here, with the Palacio de Justiça, the Town Hall in manual style, services such as the fire brigade with a huge base, police station, library. Of course also supermarkets, banks, churches, and more of that kind of crooks …
Portuguese love music!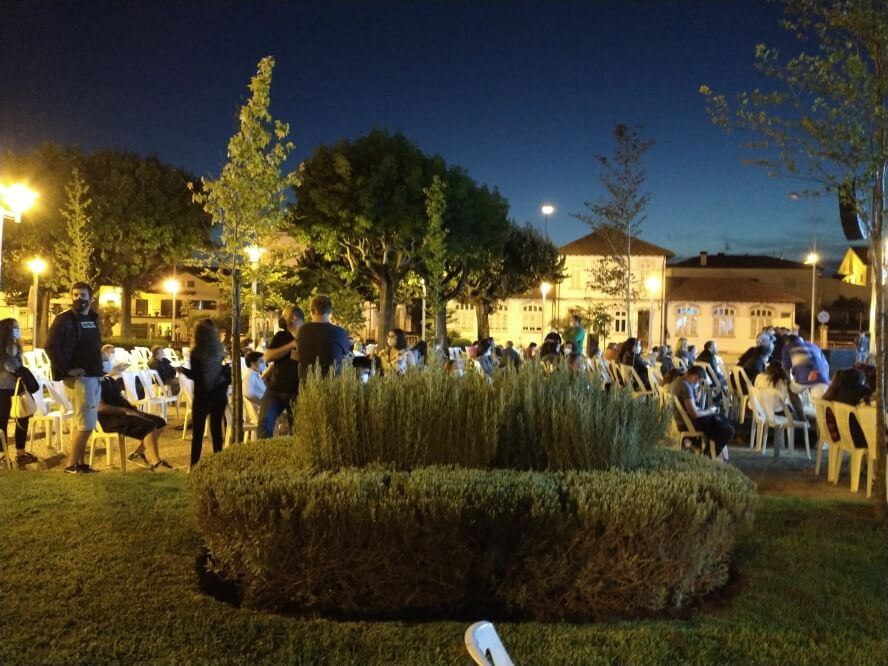 That is beyond dispute. In this case participating was not an issue – not even a singalong, because well, symphony orchestra … everything instrumental. Pity, because that is impressive to experience, how a Portuguese audience sings along from beginning to end with their favorite singers (m/f), without faltering, lustily and without any shame.

My phone was lost, of course, on departure, and found at the last minute. Then it only had 10% battery. Always the same. Fortunately, there are a few videos on YouTube if you're interested.
And further there was a cold wind that we were not prepared for.

Usually the wind dies down at the end of the afternoon. Doesn't matter, it was nice to see how beautiful the square and the Town Hall looked, how well it was organized, and how concentrated all those young people were on stage.
I bid you farewell for the month of August. A kind of virtual vacation.

Have a great holiday – if that applies, dear readers, and see you in September!

Here's another video for those who like it. Public participation the Portuguese way: