Inspired by the link of my brother-in-law (see previous blog), I came across a few impressive musicians. Completely real, not that kind of plastic music, or worse: hip hop.
You can't call hiphop music – sorry, my opinion
The only song I ever liked was LLCoolJ's, and that was in the 80s. Other than that, I think hip-hop is a bit like reggae – you heard one, you heard them all. Only recently, I fell over something on the internet (you will recognize that, I suppose…)  that kind of put me off.
A big black man looked intensely direction camera and dito whispered into the microphone: "Wait until you see my dick, girl" and right after a shot of a scarcely dressed lady with her butt invitingly up, who was gently spanked by another scarcely dressed lady.
Seems to be a fairly normal phenomenon in the music business: the sexualization of just about everything.
I haven't kept up with developments like that, so … : excuse me??
What do I care about that dick of yours, strange sir, I'm sorry, but I don't know you, and I think this is going pretty far for a first acquaintance. It's not so inviting, I'd say.
What I did find inviting were the sounds produced by Miguel Araújo and António Zambuja
Poetic names that make you jealous, and their skills on the guitar, ukulele and their vocal cords are something to give you goosebumps. Best of all, if you listen to some songs live, you can hear the whole audience singing along. From beginning to end. Without fail. Even António and Miguel are impressed – while it is a phenomenon that I have experienced many times before.
The best part is: in terms of renovation, I'm ready for the quiet jobs
Painting, cleaning – all those things that don't make any noise. You can listen to music doing that! When painting I like something more relaxed but not too much, and when cleaning I prefer something swinging. Better also not too much, otherwise it would be too inviting to dance around instead of clean around.
Next week I have a surprise, especially for the people who are fond of the Termas. The renovation is almost done. Monday morning I can – if all the gods want it – make a video of the new apartment!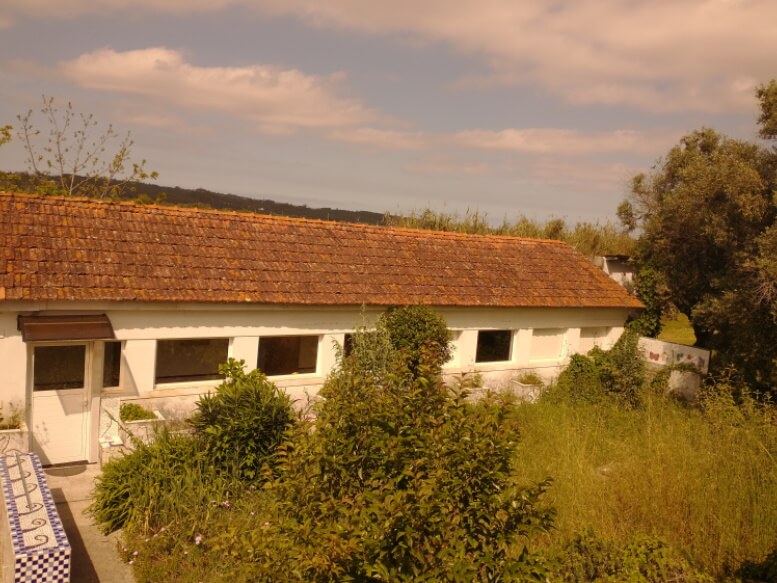 So, excuse me, I'm going on. I would say: enjoy Miguel and António, and pass on your own favorites too!
That is greatly appreciated.