We drive through small villages, all known territory. The road to Coimbra has been driven so often, but not so often at night. Between the small villages it's pitch dark. The crescent moon is very small, it hardly gives any light.
All houses are dark. Shutters closed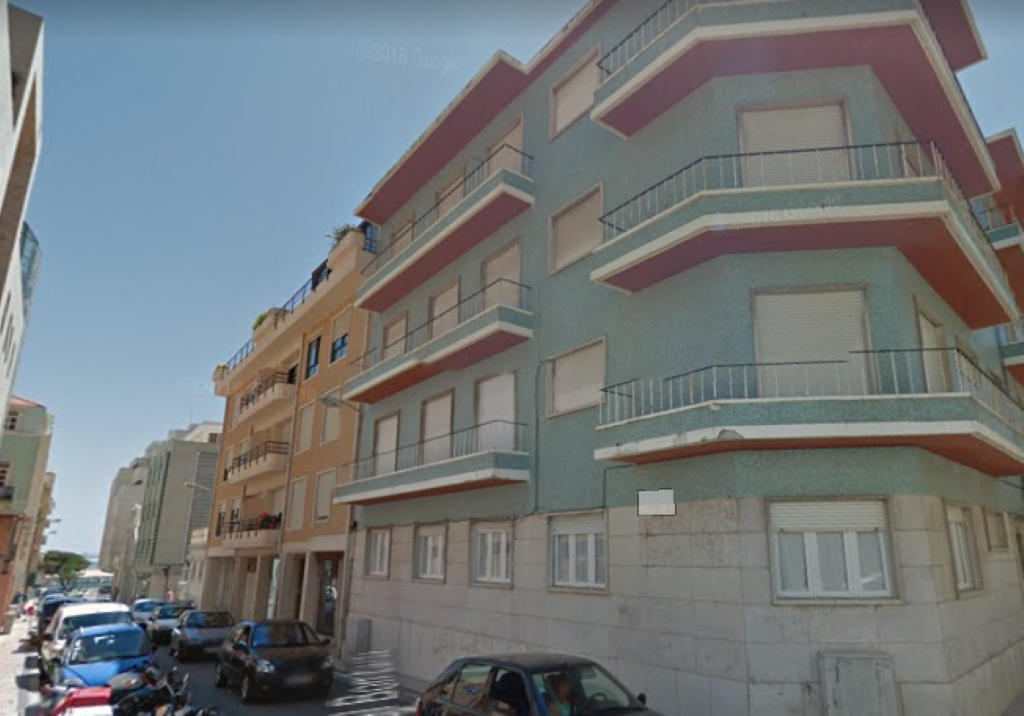 That is not much different than during the day, then all shutters are also often closed. Sometimes you see a house with an open shutters, that is, a gap of about 30 centimeters at most, so that some light enters.
I have still not picked up the ins and outs of the shutter phenomenon
Once, I went with a colleague (20 years ago I worked in an estate agency) during the day to pick something up. "We're almost passing by, it's only a small detour, then you can see how I live!"
The atmosphere was like a castle in his house – in the semi-darkness you could still see the huge fireplace with two large armchairs in front. The rest was covered in mysterious shadows, because all the shutters were closed, obviously. "Wow, you live really nice!"
Shutters, incredibly popular in Portugal. Why do you have them and what do you do with them?
The whole concept is completely strange to me. I can't imagine that I would ever live in a house with shutters. I would feel incredibly locked up, because you can't just open those buggers.
An old friend (literally old) lived in a house with shutters. At the end, she hardly ever got to the top floor anymore, so it was almost always closed. I continue to find it strange to step into a twilight world, from a radiant day with an eye-pinching sun, where anything suddenly could happen.
We were always chatting in her kitchen, but one day she needed something upstairs. If I please would come with her. But of course, you just tell me what to do.
Upstairs I was struck by the same atmosphere that closed shutters apparently carry with them
That hint of mystery, that slightly exciting semi-darkness, the suspicion of amazing discoveries – I don't think that a thriller is about to start here, but rather a psychological development of the main characters of this story.
And that indeed started, because everything that came to the surface brought back memories. From the old friend of course. Those shutters ensured that beautiful stories came out that afternoon.
In the Casa Principal of Termas-da-Azenha, where we started our history in our small village, we had wooden shutters. On the inside. That gives a very different atmosphere. You actively exclude the outside world. In the case of rain and storm that's very pleasant.
When it is a full moon, you can leave them open and enjoy the soft light before you fall asleep
Closed wooden shutters do not provide such a mysterious atmosphere. Maybe because you know you can open them any time you want. And that is different with those nasty shutter straps.
All the shutters were closed to all the houses we drove past last night. I'm used to it now, but there is always the question of holidaymakers who don't have the experience: "Are those houses inhabited?" Because they remain closed during the day too. And on the weekend too. They simply never open – and if they do, only for these 30 centimeters.
Just like me, most of our guests come from the country where people live in fish bowls – everything is always open. The Netherlands. When the sun starts to shine: everything will be opened. In the evening everyone in the living room with all the lights on: curtains and everything open.
I did exactly that in the beginning. But you are very quick to change that! When the sun starts to shine in summer: close everything, and go inside. Naturally the same with rain. The portuguese way: have lunch together: inside. Turn on TL, turn on TV, close shutters.
Every culture has its own brand. The Shutter phenomenon is just as Portuguese as bacalhau. The following applies to both: you must get used to it!