985: The Portuguese start to get coffee from Ethiopia
 986: The widow senhora Amorim da Silva sells her first cup in her coffee shop
1971: Gordon, Jerry and Zev start a coffee shop in Seattle
1985: Howard Schultz (CEO) travels to Italy and looks at the art of making coffee
1999: The heirs of the Widow open the 13th store in their Portuguese chain
2008: Starbucks invades Portugal.
To my great surprise, there are already 5 or 6 Starbucks in Lisbon. That stimulates my curiosity – I went on a search for how and why. The Portuguese make a delicious cup of coffee, a cup with a pleasant content and also affordable: a bica.
You can find a pastelaria on every street corner and in every apparently deserted village – a café that does what the name says: serve coffee. You can always add a nice sweetie: the bolo, in all its variations.
So what does Starbucks do here?
I know them from the airport – you can't get around them.
Sorry. I find it expensive, far too much, and I don't like to drink from such a mega-cup. I'm not a fan. Let me get that straight right away. I don't understand that frappuccino-hype. The quantity is bizarre, especially if you are used to the Portuguese bica.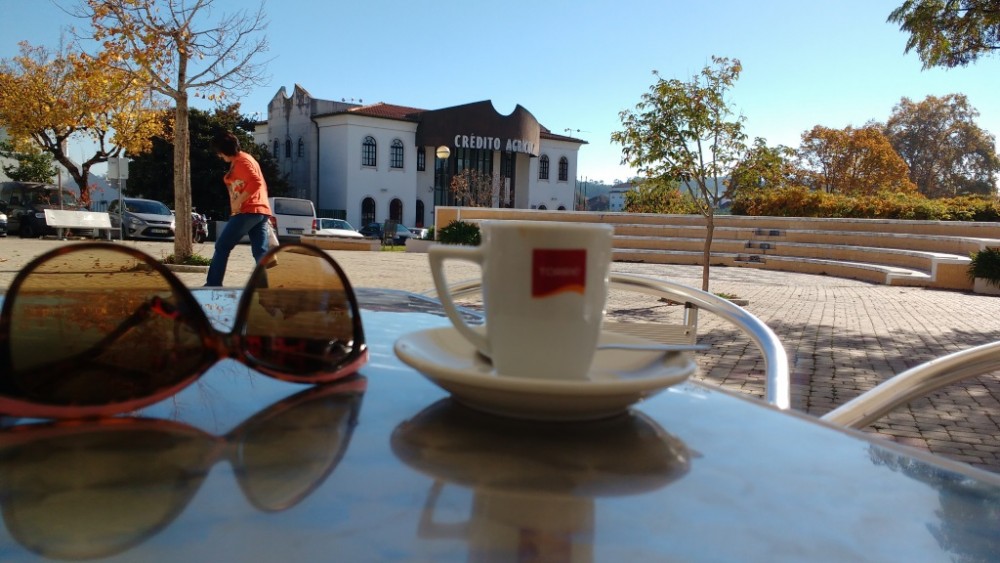 Bica is espresso avant la lettre, the primal espresso. The widow Amorim da Silva would turn around in her grave if she saw the size of today's cups. Those cups are about as big as she was, because at that time portuguese women were not that big. Okay, okay, I'm exaggerating ….
It was a rough trip from Ethiopia to Portugal
Even though the portuguese sailors were used to sailing all over the world, it was still a ferocious journey with a ship full of coffee over the Mediterranean sea, and then last but not least on the Atlantic. There have never been many mooring possibilities in the Algarve, strangely enough, so they rounded their own cape to get to Lisbon.
Of course, it soon became fashion to drink coffee.
Okay, well, all jokes aside …
Of course, the Widow Amorim never existed – I just made that up. The fiercely realistic reality of Starbucks' world apparently does something strange to me. It's all so unreal, so much, so … so … economically correct – there's no fun in it at all. It's only about money.
Your name is wrongly written anyway, while the whole intention is that it'll all become more personal, with your name on the cup. Waiters learn fake smiles and standard sentences and probably standard jokes as well. Apparently they don't understand at Starbucks HQ that it doesn't work like that.
What does work is the Portuguese way
What still amazes me, sometimes, is the genuineness of the service in the pastelarias. No, they are not all equally neat and polite and friendly, sometimes people are even plain grumpy. Not against you, but just in general – they suffer from saudade. Can happen.
I find it a lot nicer than everyone is supposedly polite, interested and cheerful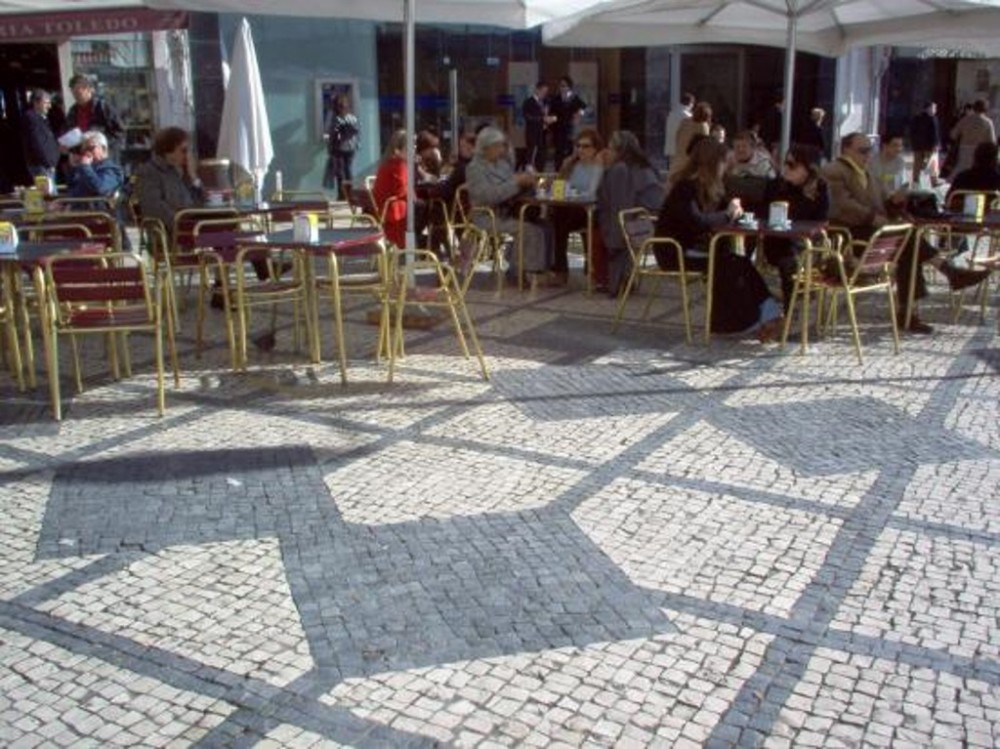 Most waiters are ordinary people, people like you and me, but the big difference is that in Portugal almost everyone is genuine friendly. It seems. That grumpiness of just now is an exception.
When the girl comes to bring you your bica, she brings a real smile, and she looks at you when she puts the cup down: "Se faz favor!"
Would there be something – she spilled a little, you want some more sugar, no place on the table because you put all your things there – then she apologizes, helps, or waits patiently, jokes, says something nice. So completely spontaneous.
And that makes me happy. Just something as simple as that, without HQ or CEO. And also no liters of coffee. (*)
(*) A bica is to be precise a cup with 3 or 4 sips of delicious strong coffee.