After some texting back and forth, he figured it out: Harald is coming on Saturday. He found it difficult to commit because if you leave at random like he did, and you'll see what happens, well … then … then you'll see what happens. I had warned that it might be more convenient not to come in the weekend.
It wasn't such an issue after all. It wasn't a storm of guests coming in
Well, that's what I'm saying, but there wás a storm. A very special one, a sandstorm. When a sandstorm rages in the Sahara, and the wind is wrong, everything here is covered with dust. Can you imagine what a storm can do? The Sahara is quite a long way from here.
Well, okay, there are worse things in the world. We'll dust it off. The sky was weird, though.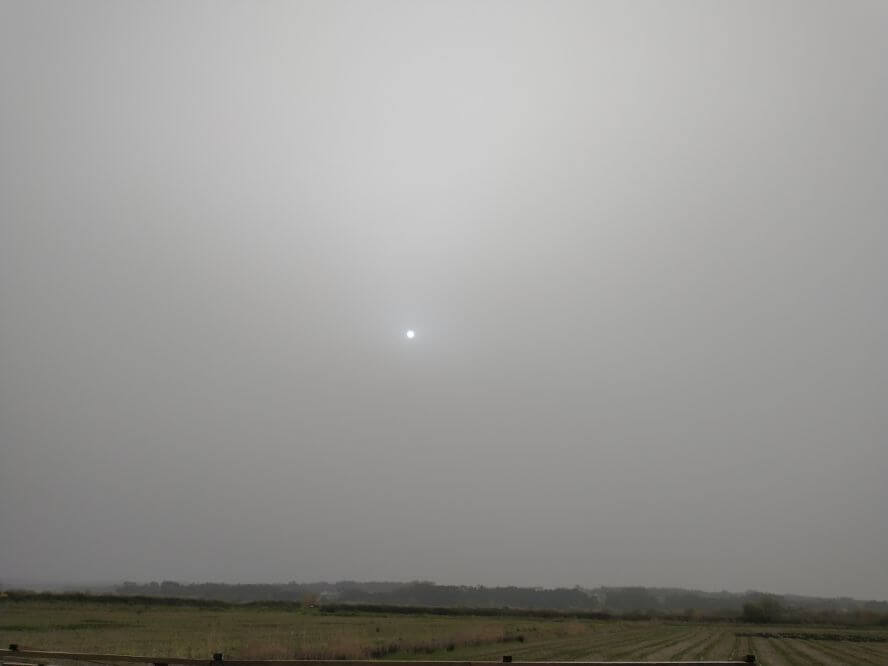 Harald turned out to be a well-traveled young man, and because the kitchen remodeling in room 2 was not yet finished, I felt responsible for his well-being. The restaurants in the area have always been more lunch-focussed than dinner-oriented, but after the C-risis there are only a few left. And those are still more of lunch than dinner, and northerners are more the other way around.

And also: from experience I know that it is not really great to sit in a restaurant by yourself. You do feel a bit strange; usually people come there to have a nice meal as a couple or with a group. And there you are, sitting there by yourself.
"The kitchen will be ready next week," I texted, but then again, that's not of much use for now. You can use the microwave – which was convenient. I had invited him to have a nice chat, with a glass of wine and a snack.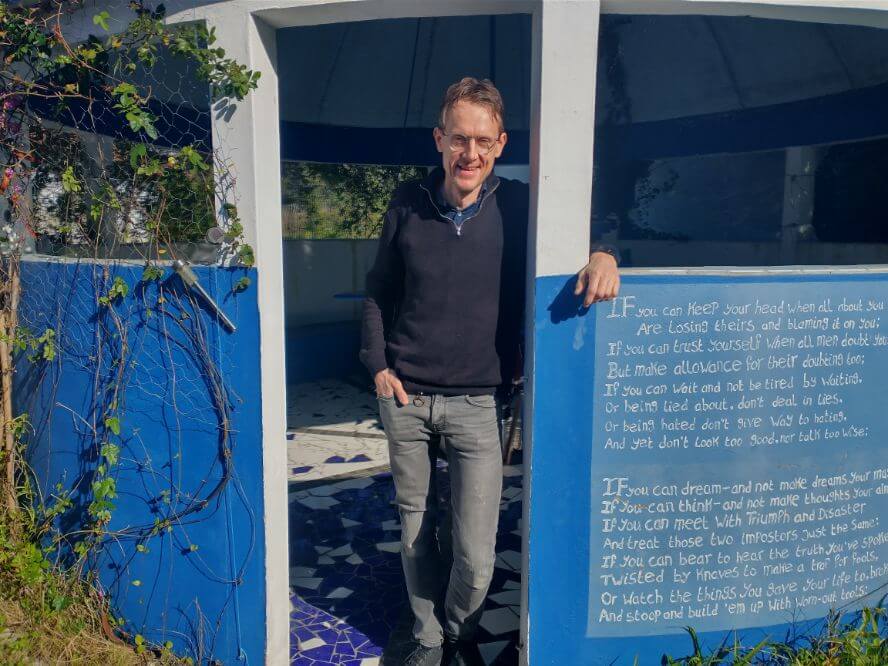 I came to know that Harald was occupying himself with registering all monasteries available in the Netherlands and Belgium. He has made a guide for anyone interested in everything that has to do with monasteries, their history, and what they offer today, like retreats and yoga/meditation lessons.
Now monasteries have my special interest
They're almost always in nice quiet places, and as a hectic yup you can often go there to catch your breath. Harald has made a guide to all Dutch and Belgian monasteries. That has been a project of years.

I've done a retreat before. Nice word for taking a breather, and trying to sort things out. It's a great method to get out of your normal life and stay in another world to get your normal worldview in order.
Too bad there are fewer and fewer monasteries
It is no different here in Portugal. Almost all monasteries have been rebuilt into sights or pousadas, beautifully renovated luxury hotels. Others, such as the monastery in Louriçal, are still convents, with sisters and all, founded around 1630.

The church that belongs to it is beautiful. Filled with those typical blue Portuguese tile pictures, a golden statue of Maria de Brito who initiated things here.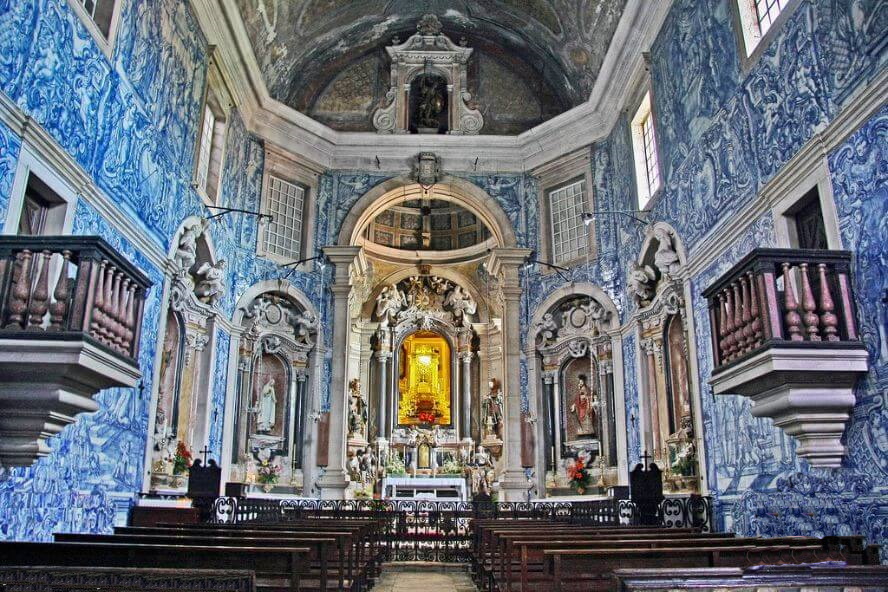 We talked about it for a while: the guide that should follow the dutch/belgium one, is one with portuguese monasteries. And then the spanish. It's quite a work maybe, but then you probably serve a grateful part of humanity that is looking for peace, tranquility, spirituality and togetherness.
Don't you think?
.
We moved here in 2000 from Rotterdam, Holland to the Termas-da-Azenha, Portugal.
A big step, especially with two small children.
We are busy to rebuild one of portugals cultural heirlooms: Termas-da-Azenha, an old spa which has been turned into several holiday houses, rooms and a campsite.
You'll find mosaics and paintings everywhere.
Since 2018 we call ourselves the first B&B&B in the world – Bed & Breakfast & Bathrobes. You can buy a home-made unique bathrobe/housecoat with us.
Each week a little blog about what is happening around us. An easy read. A few minutes in another world. A little about what it going on in Portugal. If you plan your holiday to Portugal, it might be a nice preparation
You can subscribe to this blog- see at the right side of this page »
You'll get it every weekend in your mailbox.
On Sunday morning we publish it on our Facebook, on Instagram and on Pinterest.