"I don't know if it will work, because they have only scheduled us here for one day," says one of the three solar panel installers, "We are going to do our best."
"Maybe it's because it's going to rain tomorrow. At least that's the prediction," I answer, "but maybe I should call ahead and say that it really has to be finished now. I've been waiting long enough." Rain is expected.
Laying solar panels in the rain is no fun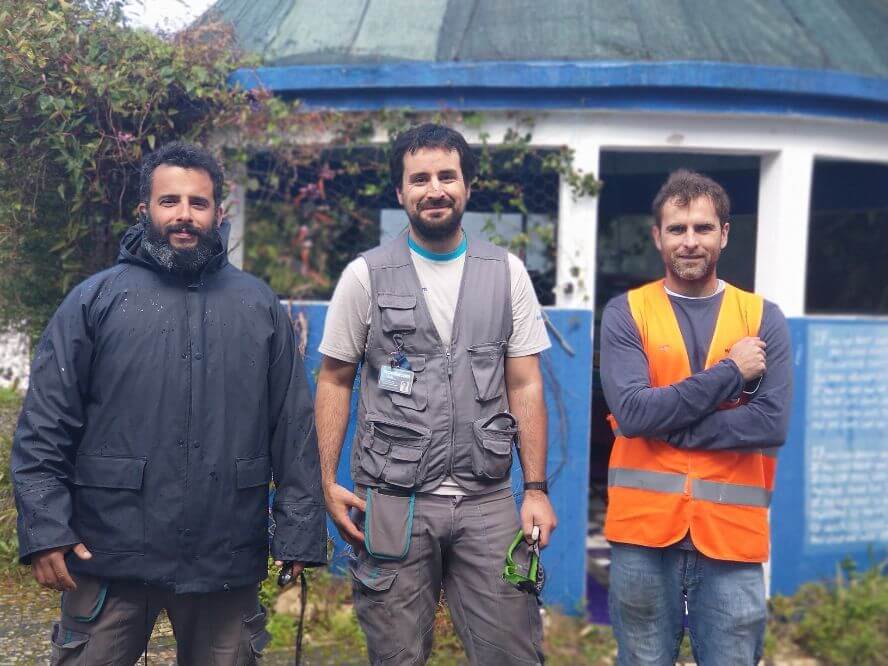 Yesterday it went quite well. The predicted rain didn't come until evening, when those three were probably already high and dry in front of their favorite TV show. The panels are already on the roof, but it still needs to be wired and connected.

It's been a lot of hassle, but here they are. Ten solar panels, which will be ours in 5 years. In the meantime, our monthly bill goes down because they use the sun as an energy source during the day. The surplus goes back in the net. You get nothing in return.

"Yes…that has to be requested…you can try that…" said the senhora on the phone, when I asked what happens to the surplus current. Do we get anything in return? Does the meter roll back if it's more than we use?

I had heard enough already. So … no. Unless you want to get into the bureaucratic mud for a compensation next to nothing.
Still, it's a good solar panel deal from the EDP
They are actively recruiting, apparently, because – quite some time ago – there was suddenly a cheerful senhora in front of my counter, proposing that we were going to get solar panels. This started a whole process, with technical visits; confirmation text messages; apologetic phone calls that it was going to be planned differently; additional great offers to follow your consumption/savings "live" on edp.solar.pt.

They were supposed to come and install on January 24, but unfortunately the group had contracted Covid, so that was canceled. Unfortunately, I had followed the tip of the last technical specialist, to request night rate – very shrewd. I immediately did just that, because I didn't know any better than that the EDP is a very cumbersome organization, so I thought it might take a while.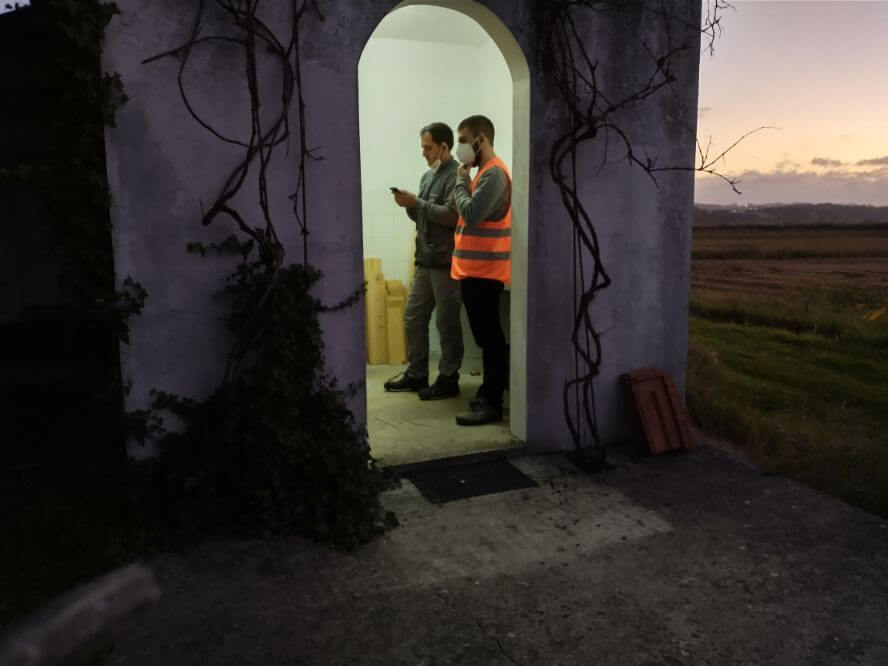 But no, surprisesurprise, it was done the next day. Without any bureaucratic misery whatsoever. Quite a change! It's just a shame because I've been paying the top price for daytime electricity for over three months now, and significantly less for the night, when we use next to nothing.
Well, deep sigh … no complaining anymore
I'm glad it's finally going to happen, because this is the first of the three connections that will be solar paneled. Next week it will be the other side's turn, and at the end of the month the last connection, that of the Casa Principal.

But the weather gods, with their lame sense of humor, put a cliff hanger in. Rain is forecast for next week, and maybe longer.
Ha-ha. Very funny, gods. But we're the ones having the last laugh, you'll see!
.
We moved here in 2000 from Rotterdam, Holland to the Termas-da-Azenha, Portugal.
A big step, especially with two small children.
We are busy to rebuild one of portugals cultural heirlooms: Termas-da-Azenha, an old spa which has been turned into several holiday houses, rooms and a campsite.
You'll find mosaics and paintings everywhere.
Since 2018 we call ourselves the first B&B&B in the world – Bed & Breakfast & Bathrobes. You can buy a home-made unique bathrobe/housecoat with us.
Each week a little blog about what is happening around us. An easy read. A few minutes in another world. A little about what it going on in Portugal. If you plan your holiday to Portugal, it might be a nice preparation
You can subscribe to this blog- see at the right side of this page »
You'll get it every weekend in your mailbox.
On Sunday morning we publish it on our Facebook, on Instagram and on Pinterest.