Just 3 years old, and she already knew exactly what she wanted.
Little Viola saw and heard someone with a violin and at the same time knew: I want to play the violin. Her parents had apparently picked it up intuitively much earlier, and had called her Viola. How beautiful do you want it?
Making music on holiday
We have a few drums, a piano roll, a Portuguese guitar and a small rehearsal for children. The latter was once left by a wealthy mother who, perhaps hopefully, had named her daughter Melody.  Melody was a very nice, smart eight-year-old, with whom I had a lot of fun during a mosaic workshop. The violin didn't catch on with her. As a Melody you might better become a singer …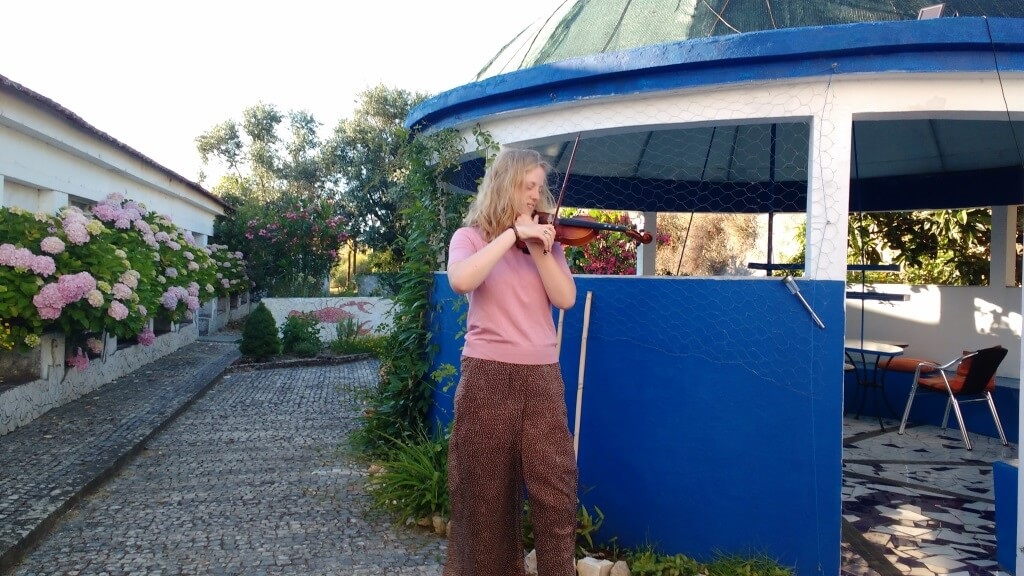 That little violin is not ideal for an adult violinist who has been practising for years and years, but better than nothing. Viola didn't dare to take her violin with her because it's a lease. Imagine if something happens to it! And also: it must be transported specially, with a special insurance policy, and that will be pretty expensive.
Playing violin didn't appeal to Melody, but Viola was very consistent in her desire to become a violinist
Her parents had told their three-year-old daughter that she'd be allowed to play the violin if she still wanted to do so when she was 6 years old. And that was the case. Playing, practicing every day, participating in youth orchestras – it's a very different childhood than that of many.
I don't often meet young people who listen regularly to Prokofiev. Or listen to Brahms or Bach while working. It has a somewhat dusty image.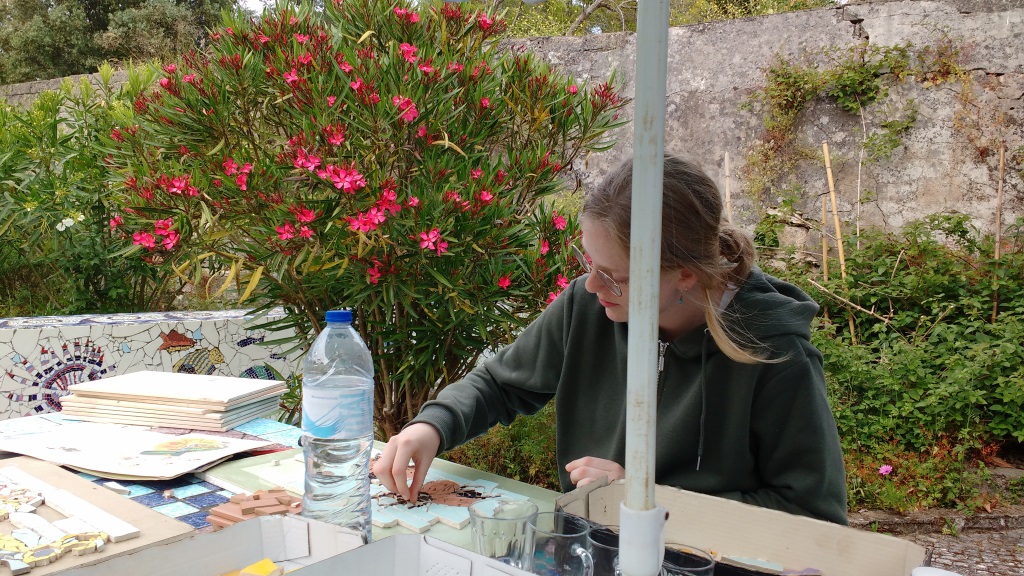 Unjustified, it turns out. The interdisciplinary ad hoc student orchestra is a kind of a boot camp for young musicians. Playing every day for 10 hours. In the evening they go out to party together.
An intense life as a freelancer in music: work hard, play hard
In this case it is play hard, play hard. Working is playing – now February is the shortest month, but after 10 days of bootcamp your resistance is close to zero. Practicing so much and afterwards so many parties, and therefore very little sleep, a person does not sit in cold clothes.
And then you still have a few weeks to go because then the gigs start!
My respect for young musicians is increasing hand in hand. Not only do they have to work hard – play at least a few hours every day – but they also don't have much certainty about work after their education. Immediately at the auditions for Performing Musician it is said that it is best to do a study or training next to it. Then at least you have something to fall back on if there is no work.
Unfortunately, we now have no opportunity to enjoy Viola's musical talents in the absence of a good instrument. Fortunately we can enjoy her cutting and pasting, because like many artfully constructed people, her talent does not stop with music!