"I'll call soon to discuss it – I'd love to celebrate my birthday here. It's in October … but I'll call in a week or two … " And indeed, she calls: "Can it be then-and-then, we won't make it late, people come during the day to congratulate, and later we go into the Fancy Dressing room with the whole bunch!"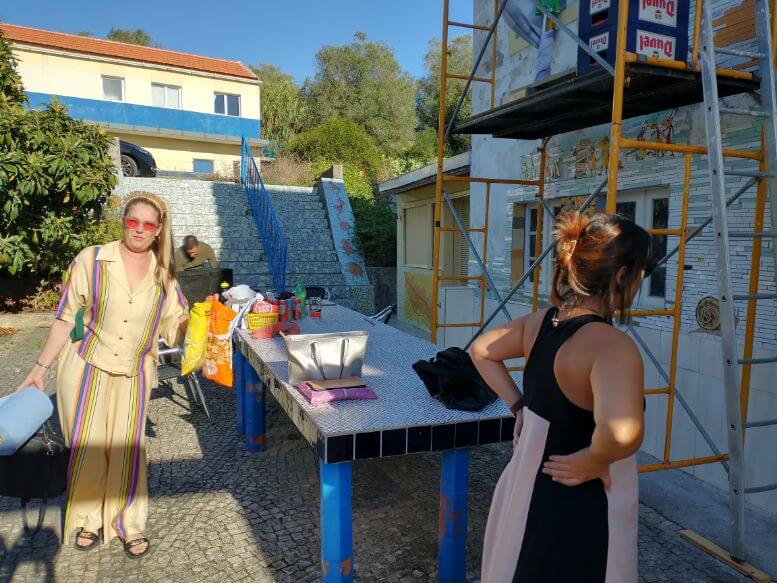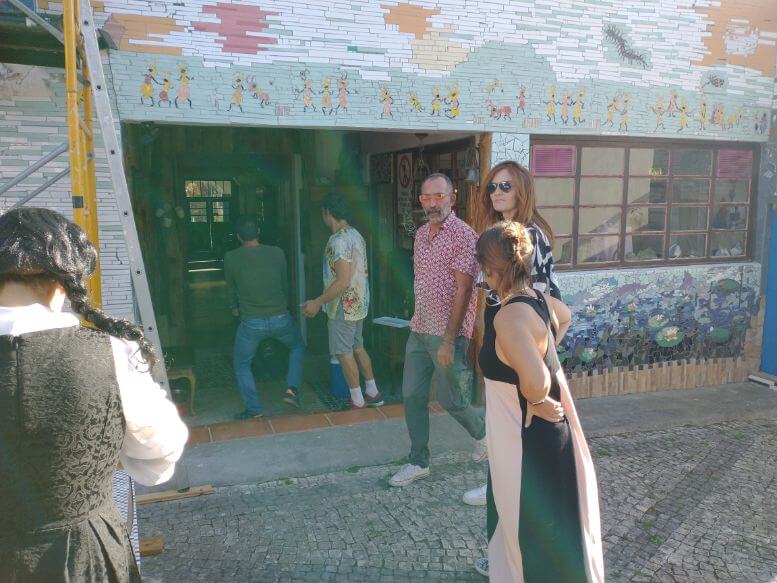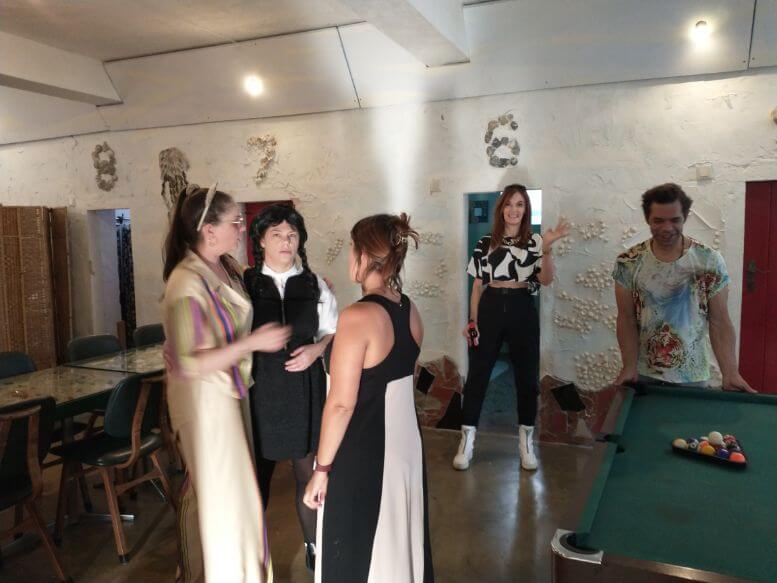 That was the great attraction of this party, the Fancy Dressing Room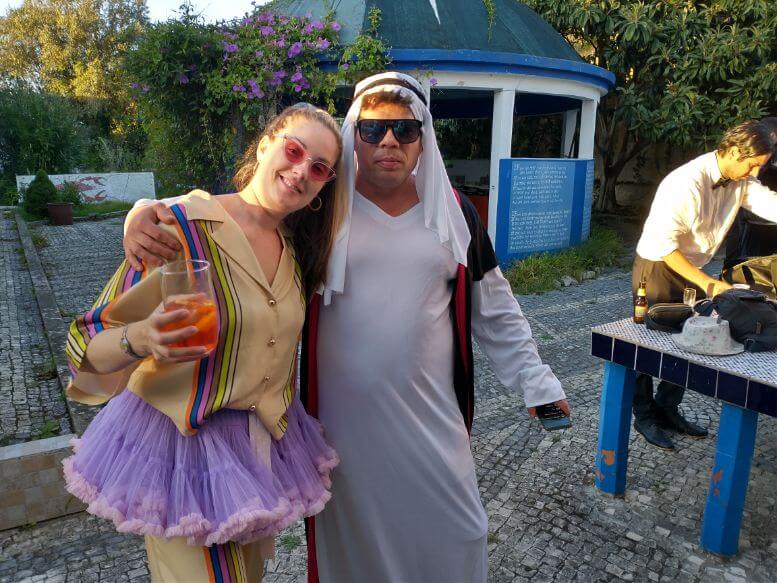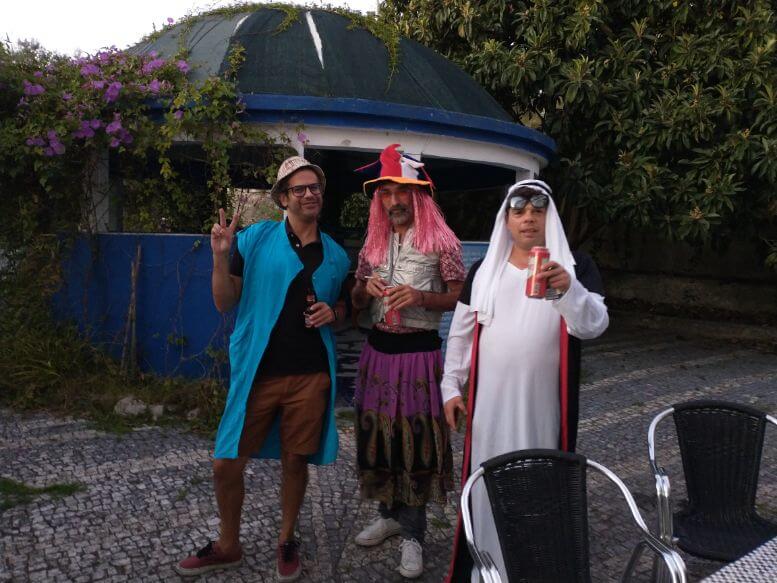 Tasty snacks, plenty of space inside and outside, nice weather, ice cold drinks, nice presents, great music – what more could you want? "All my friends loved it!" Faviana later wrote on whatsapp, "They all think it's a great place! And I had a really good time! Thanks for everything!"
Thank you, Faviana, I can totally agree. It was a great party!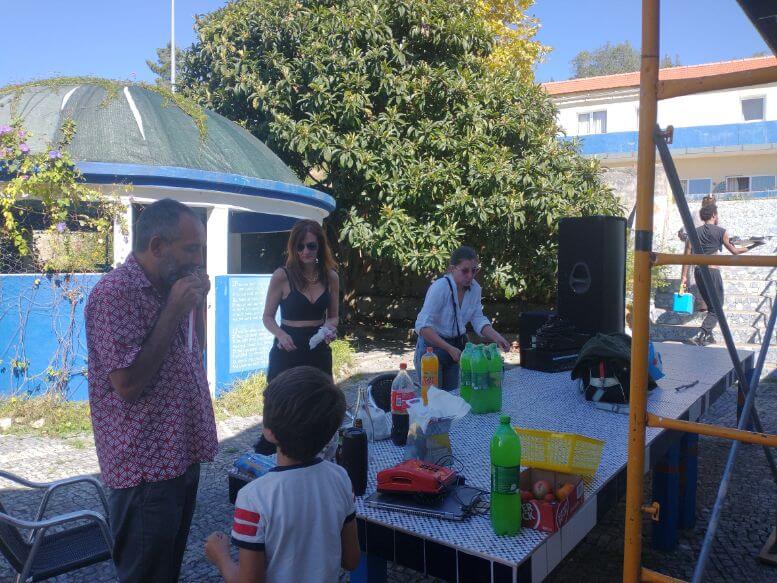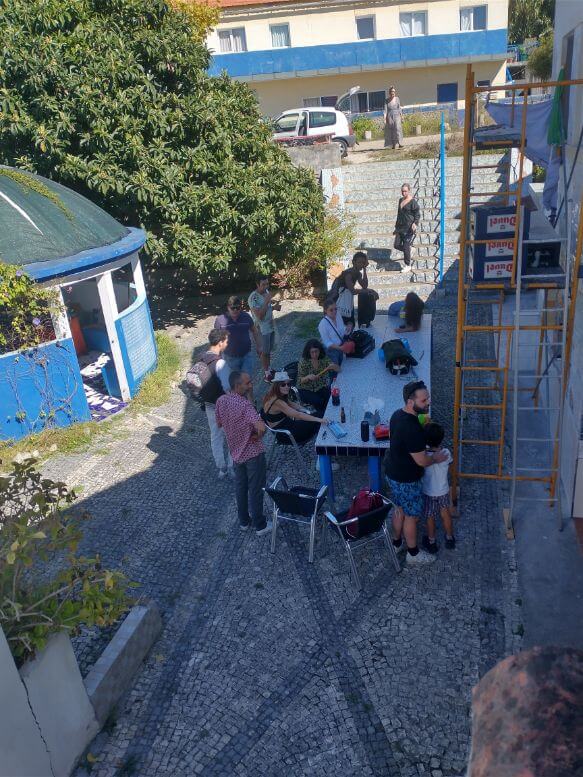 .
We moved here in 2000 from Rotterdam, Holland to the Termas-da-Azenha, Portugal.
A big step, especially with two small children.
We are busy to rebuild one of portugals cultural heirlooms: Termas-da-Azenha, an old spa which has been turned into several holiday houses, rooms and a campsite.
You'll find mosaics and paintings everywhere.
Since 2018 we call ourselves the first B&B&B in the world – Bed & Breakfast & Bathrobes. You can buy a home-made unique bathrobe/housecoat with us.
Each week a little blog about what is happening around us. An easy read. A few minutes in another world. A little about what it going on in Portugal. If you plan your holiday to Portugal, it might be a nice preparation
You can subscribe to this blog- see at the right side of this page »
You'll get it every weekend in your mailbox.
On Sunday morning we publish it on our Facebook and on Instagram.