I don't remember where I picked up the folder, but anyway, I went because it was close by on a Sunday afternoon at 3.30 pm, in the Associação de Vinha da Rainha.
Theater is always fun, actually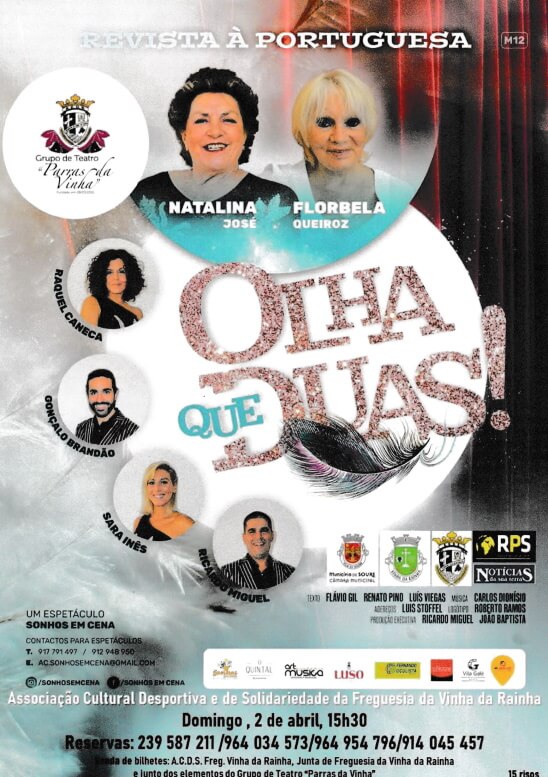 Frankly, I have no idea what to expect. It is clear that it concerns a local amateur group. It's nice that people in my direct environment are involved in theater – I never knew. The time appeals to me the most; most things don't start until evening here.
Then I often have no energy left to do anything else, and often you also have to drive to Figueira or Coimbra to see some theatre
The room is packed when I arrive. I called the number on the leaflet to make a reservation, and the gentleman, who later turns out to be the chairman of the party, arrives immediately with a luminous note with "Azenha" written on it. Apparently my Portuguese has an unmistakable Dutch accent, and we are the only Dutch people in the area.
The performance starts on time. A man in a blonde wig and a red dress-like blouse over shorts enters, carrying a collection box. Whether we want to give something for … and I'm a little lost, because he talks very quickly, about things that everyone around me seems to notice from the laughter, and in lingua franca.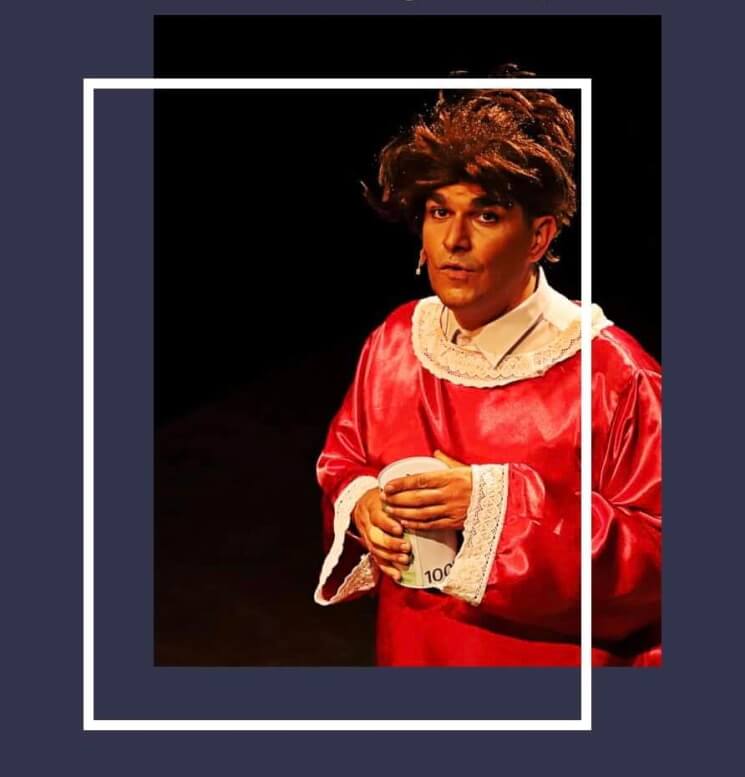 You don't think about how fast you talk in your own language, and what expressions you use. It turns out to be short sketches, interspersed with singing. Especially the latter is very surprising, because Very Very Good! One especially attracts attention, in which Gonçalo Brandão sings a beautiful song, in travesty, about being the way she is, get used to it, but in a gentle way, completely in style with the Portuguese national character.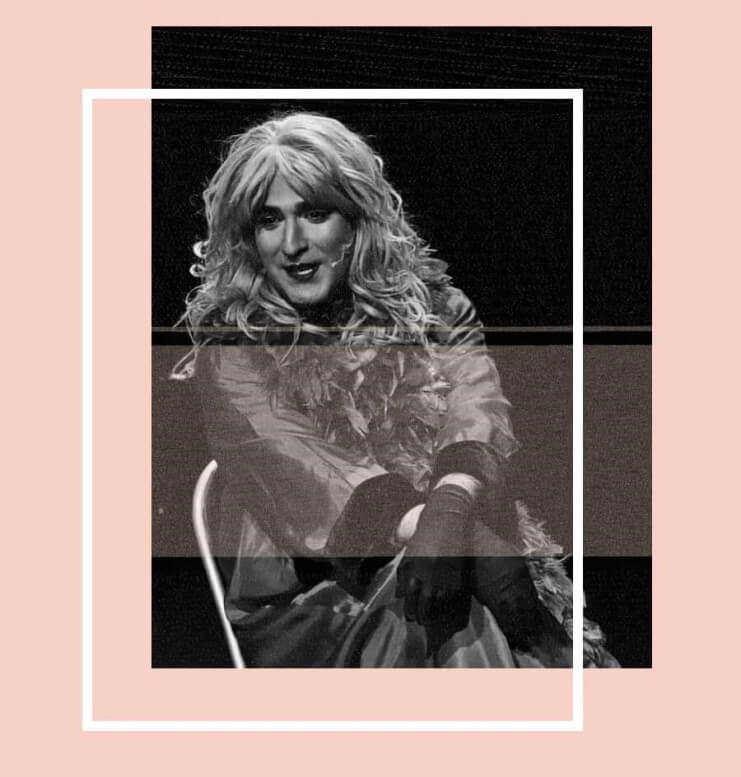 I didn't immediately expect cross-dressing in this small community, just like the sketch about a young couple asking an older woman for advice in a sex shop. (And it gets advice: lube? You might as well use olive oil. Toys? Why not a cucumber.) I didn't expect that almost brusque openness – the theater is almost directly opposite the still fairly well-attended Catholic church!
The older man who seemed to be asleep in his chair when I arrived, laughs loudly with the rest of the room at these daring jokes
Too bad I'm kind of in the back, because all the photos and videos failed. Especially the song about stray cats in Lisbon (again sung by the aforementioned Gonçalo) brings tears to my eyes.
I can't follow everything, because see above, but somehow you see, hear, feel, smell what's funny, and especially who's funny. THEY SPEAK VERY CLEARLY at times, with VERY EXCESSIVE GESTURES, but it's not disturbing. One of the older ladies is just funny when she's not doing anything, whether you understand it or not.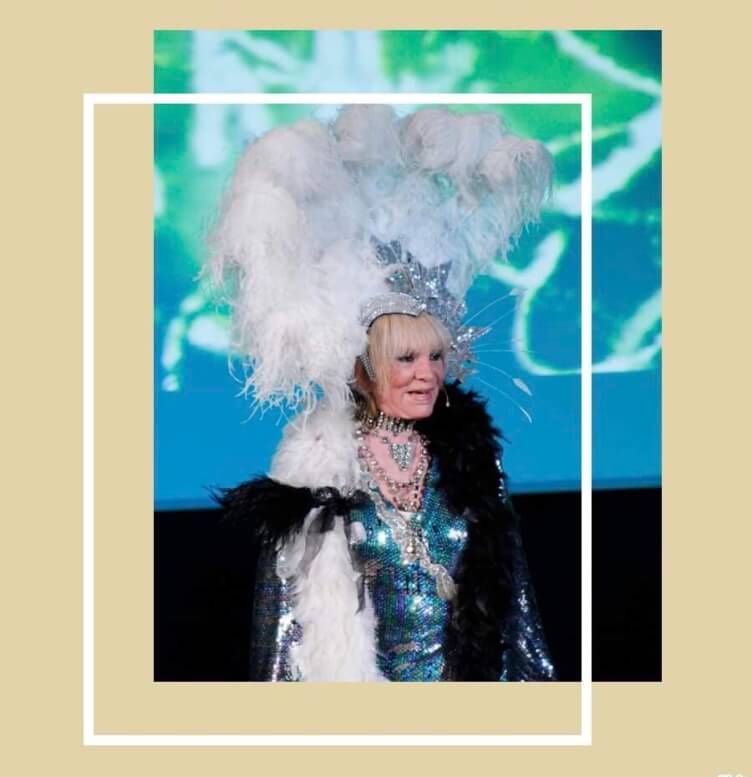 The chairman gives a speech at the end. I'll sneak out as soon as I can because it's getting pretty hot in here!
.
We moved here in 2000 from Rotterdam, Holland to the Termas-da-Azenha, Portugal.
A big step, especially with two small children.
We are busy to rebuild one of portugals cultural heirlooms: Termas-da-Azenha, an old spa which has been turned into several holiday houses, rooms and a campsite.
You'll find mosaics and paintings everywhere.
Since 2018 we call ourselves the first B&B&B in the world – Bed & Breakfast & Bathrobes. You can buy a home-made unique bathrobe/housecoat with us.
Each week a little blog about what is happening around us. An easy read. A few minutes in another world. A little about what it going on in Portugal. If you plan your holiday to Portugal, it might be a nice preparation
You can subscribe to this blog- see at the right side of this page »
You'll get it every weekend in your mailbox.
On Sunday morning we publish it on our Facebook and on Instagram.