I hear portuguese foster son Hugo approaching while I'm meditating behind the kitchen. He's talking to someone – it's impossible not to hear it; i am not a trained tibetan monk.
He speaks English, so it's probably an unexpected visitor
Hugo calls me in the kitchen but I don't respond. That's not possible, sorry guys, that's like jumping out of bed right after your dream. I hear them walking upstairs again, to the office, so I round off, and walk that way too.
A distinguished gentleman in a gray winter coat sees me and shouts: "Ha! There she is! Hey hello Ellen! I've come to pick up Bart's bike" – and only then do I recognize him. Ferry! Look at that, what a nice surprise! It's been at least 10 years since we last saw each other – not knowing that would be the last time for a while, because it wasn't planned.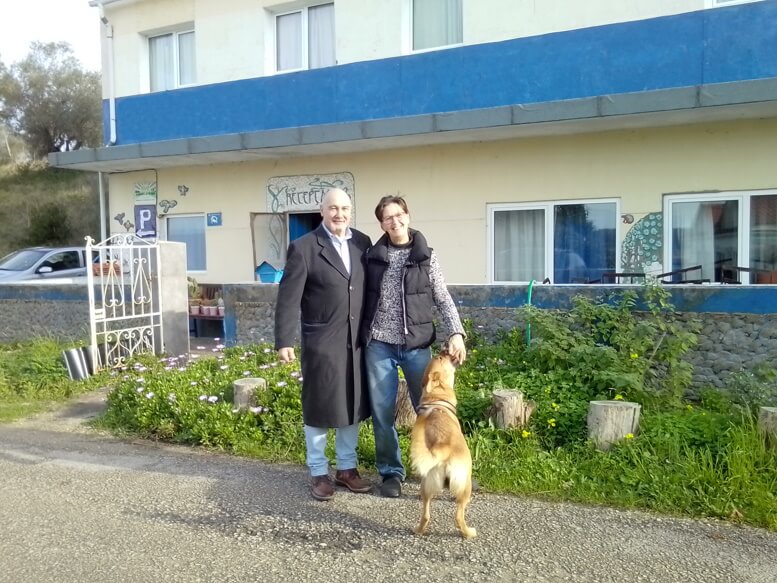 Ferry and I made the first music fence in the Smulders factory in Leiria. Mr. Smulders was Ferry's boss at the time, a quiet, nice man-of-few-words who liked to please Fer, because he was (and probably still is) a good employee. Someone who does just that little bit more. Who understands just a little better how things work.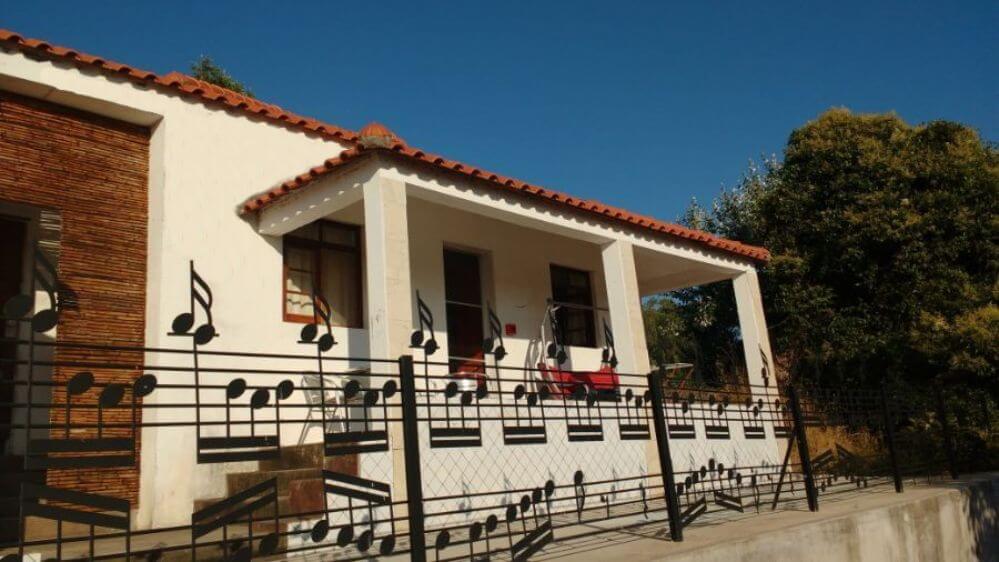 Ferry could to repair his limousine in the factory. He had such a sleigh, very chic, a huge thing that makes you look great everywhere. But then lying under cars must be your hobby. I did help him, as a declarant. If you are under such a car, it is very nice if you can shout: "Okay, now the M25 rattle please! And take that killer pliar, it's in my way here." (Tools sometimes have the weirdest names.)
It's fun, fun, to do something like that. I'm an excellent assistant, if I do say so myself
One fine day we went to look at a prefab model house. A metal frame with blocks of foam pressed in between. Very suitable for places where you have no electricity to cool or heat, and where people generally use cardboard and rusty plates to build a house.
Ferry went out with the founder of the company to sell the styrofoam houses. In Haiti, in Congo, in Iraq, in Brazil.
That founder had a nice offer: for X much per month you go everywhere for two years to build those model houses, and teach it to the people on the spot. "That's a nice start to start talking, Ab" replied Ferry, "and two years is nice, but what's next? I'm getting a bit older, who will hire me after that?" Ab wasn't too keen, although Ferry's reasoning made perfect sense: "Look, Ab, you're living a good life, we could say you're a rich stinker. If you give me a permanent contract, you are a little less rich, and you give that difference to me. You have a great man, I have a great job. What do you say?"
I find this a genius way of negociating – to the point, and with humor
That's why Ferry and I haven't seen or spoken to each other in years. He was everywhere and nowhere, I was busy in the Termas.
The last I heard was from a former volunteer, Bart, who came here by bike last year. He passed by Ferry in Spain, and stayed a few days to reminisce and go for a night in town.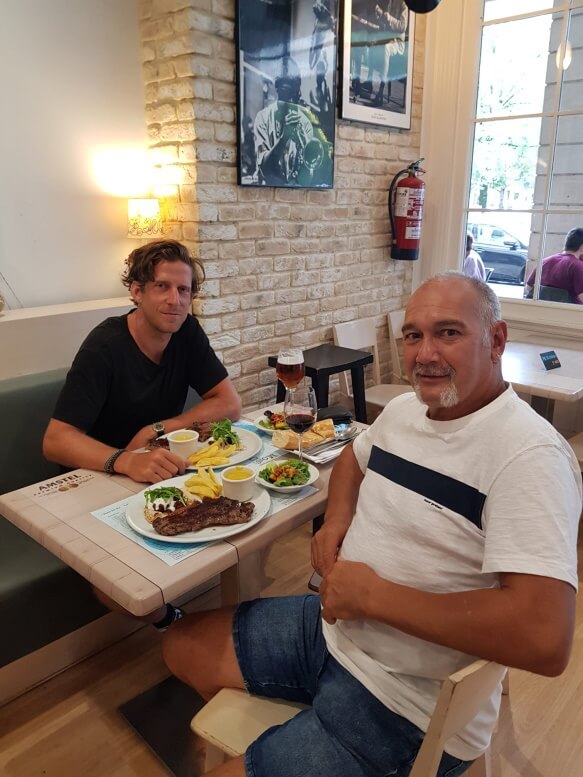 Bart left his bicycle here – cycling back and forth is a bit much. Hence the joke.
Too bad, Bart, it was just a joke. You will have to pick up your bike yourself …
.
We moved here in 2000 from Rotterdam, Holland to the Termas-da-Azenha, Portugal.
A big step, especially with two small children.
We are busy to rebuild one of portugals cultural heirlooms: Termas-da-Azenha, an old spa which has been turned into several holiday houses, rooms and a campsite.
You'll find mosaics and paintings everywhere.
Since 2018 we call ourselves the first B&B&B in the world – Bed & Breakfast & Bathrobes. You can buy a home-made unique bathrobe/housecoat with us.
Each week a little blog about what is happening around us. An easy read. A few minutes in another world. A little about what it going on in Portugal. If you plan your holiday to Portugal, it might be a nice preparation
You can subscribe to this blog- see at the right side of this page »
You'll get it every weekend in your mailbox.
On Sunday morning we publish it on our Facebook and on Instagram.