Anything could have happened… but the reality was a bit silly.
With jobs you can get all kinds of injuries
Fortunately, we've established a few ground rules – a longlong time ago – the first of which is: never climb a ladder alone, and use all tools for their intended purpose.
I owe the latter to my brother-in-law, who tought me that much longlonglonger ago. That was when I served as a sidekick when he was doing odd jobs to upgrade their first house.
Learned a lot!
In the past months I could have
– fallen into a spinal cord injury (secretly climbing the ladder alone)
– been electrocuted (and been left with outstanding curly hair)
– gotten the angle grinder in my arm (that already happened years ago)
– gotten Pneumonoultramicroscopicsilicovolcanoconiosis (dust lungs – long live the masks!)
– cut my finger when mosaicing
– dropped a sledgehammer on my toe, or a gas bottle (as happened at the neighbor's, the poor soul has been walking with a foot in plaster for 6 weeks already)
– stabbed myself in the hand with a screwdriver
– and so on, but a list like this gets boring after a while

I do have an injury, but a bit of a sucker:

when putting the crates with plastic and paper waste in the car to take it to the ecoponto, I apparently misjudged the situation, and my right index finger snapped the wrong way. Or something.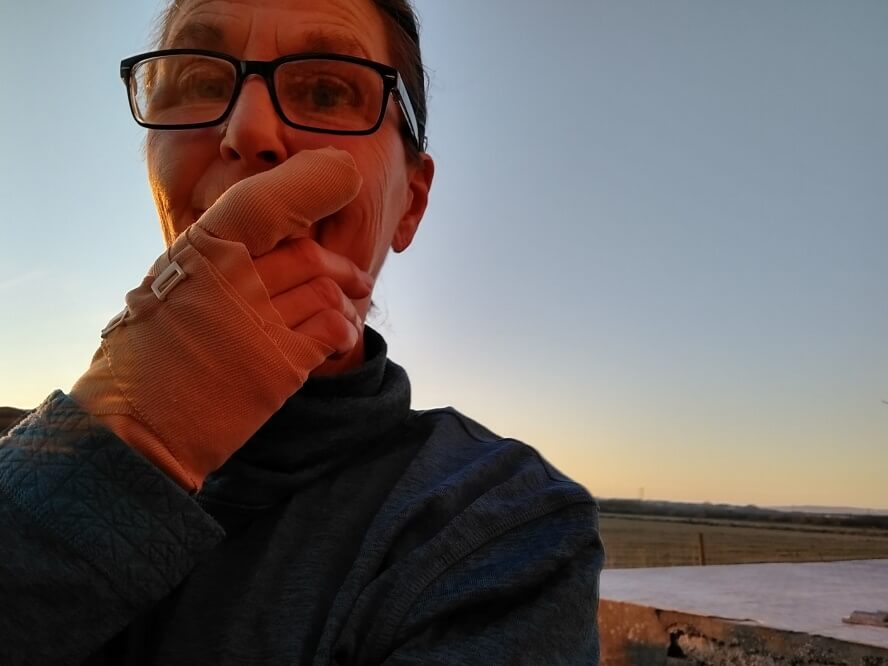 I sat for fifteen minutes with an Asian vegetable mix on my finger, because of course the icepack was nowhere to be found so quickly, but it didn't help much. Nor did the arnica gel do enough to shrink the finger to its normal size.
Too bad. We live in injury time now
The good news is that Broes has continued with the electricity of the Casa Principal, and that at least that looks good.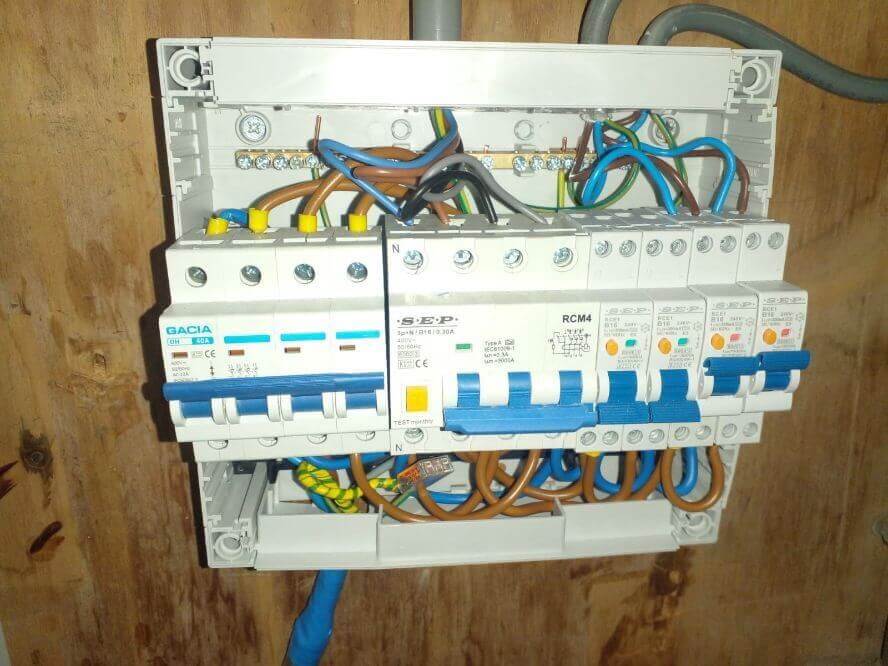 I'll keep it short, dear readers, for understandable reasons. Another lesson learned: your right index finger is quite indispensable. Be careful with it!
.
We moved here in 2000 from Rotterdam, Holland to the Termas-da-Azenha, Portugal.
A big step, especially with two small children.
We are busy to rebuild one of portugals cultural heirlooms: Termas-da-Azenha, an old spa which has been turned into several holiday houses, rooms and a campsite.
You'll find mosaics and paintings everywhere.
Since 2018 we call ourselves the first B&B&B in the world – Bed & Breakfast & Bathrobes. You can buy a home-made unique bathrobe/housecoat with us.
Each week a little blog about what is happening around us. An easy read. A few minutes in another world. A little about what it going on in Portugal. If you plan your holiday to Portugal, it might be a nice preparation
You can subscribe to this blog- see at the right side of this page »
You'll get it every weekend in your mailbox.
On Sunday morning we publish it on our Facebook, on Instagram and on Pinterest.