Sorry. Wrong title. YOU are having a heatwave. Here in Portugal it's lovely weather – that is to say: I like some clouds in the morning, and sun in the afternoon, around 25 º with a breeze.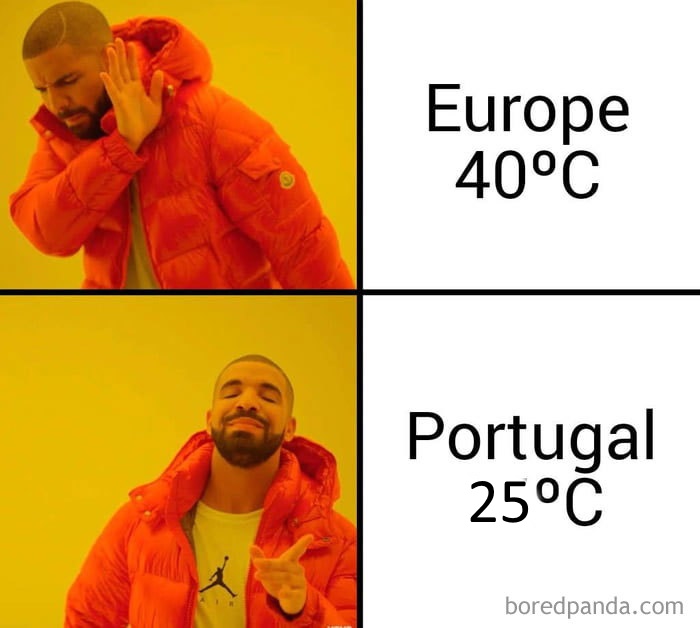 I guess lots of you are suffering a bit from the heat up there. So … here you go. Good advice from people who have experience with heat and heatwaves.
I thought that could come in handy!
Make ice cubes, and a lot of them, use them to cool off
Wet towels of any size, put them in the freezer. Good for a quick cool off
Invest in 100% blockout curtains if you haven't yet
Close curtains and shutters all the time. Open all of them when it's cooler in the evening
Buy a role of insulation paper from the local hardware shop and stick this to your windows. Cheap and effective (if you don't do the curtains-shutters-thing)
There are lots of animals and insects outside who need a little bit of help. Put some undeep saucers so they can't drown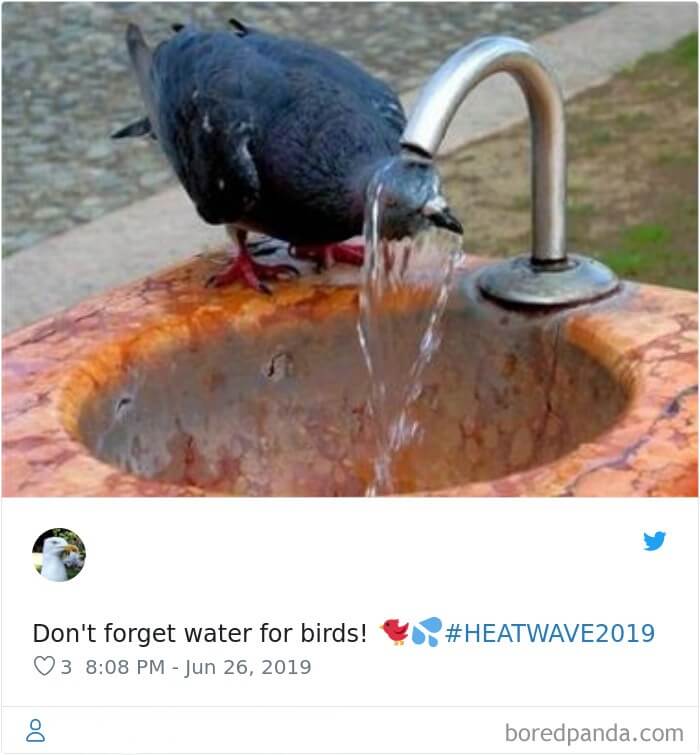 If you can, invest in Cool Gelmats. Makes sleeping a lot easier
Carry water everywhere. Make sure you drink a lot. You need it
Do not use your oven at all. Instead eat salades, raw food, fruit
If you're in a humid place, do not use fans, however tempting it might be. Use ice instead. You'll get a cold easily with wind being wet
Try not to use electric devices – every device you use gets the temperature up. Get a hand fan
Stick to the shade (duh …)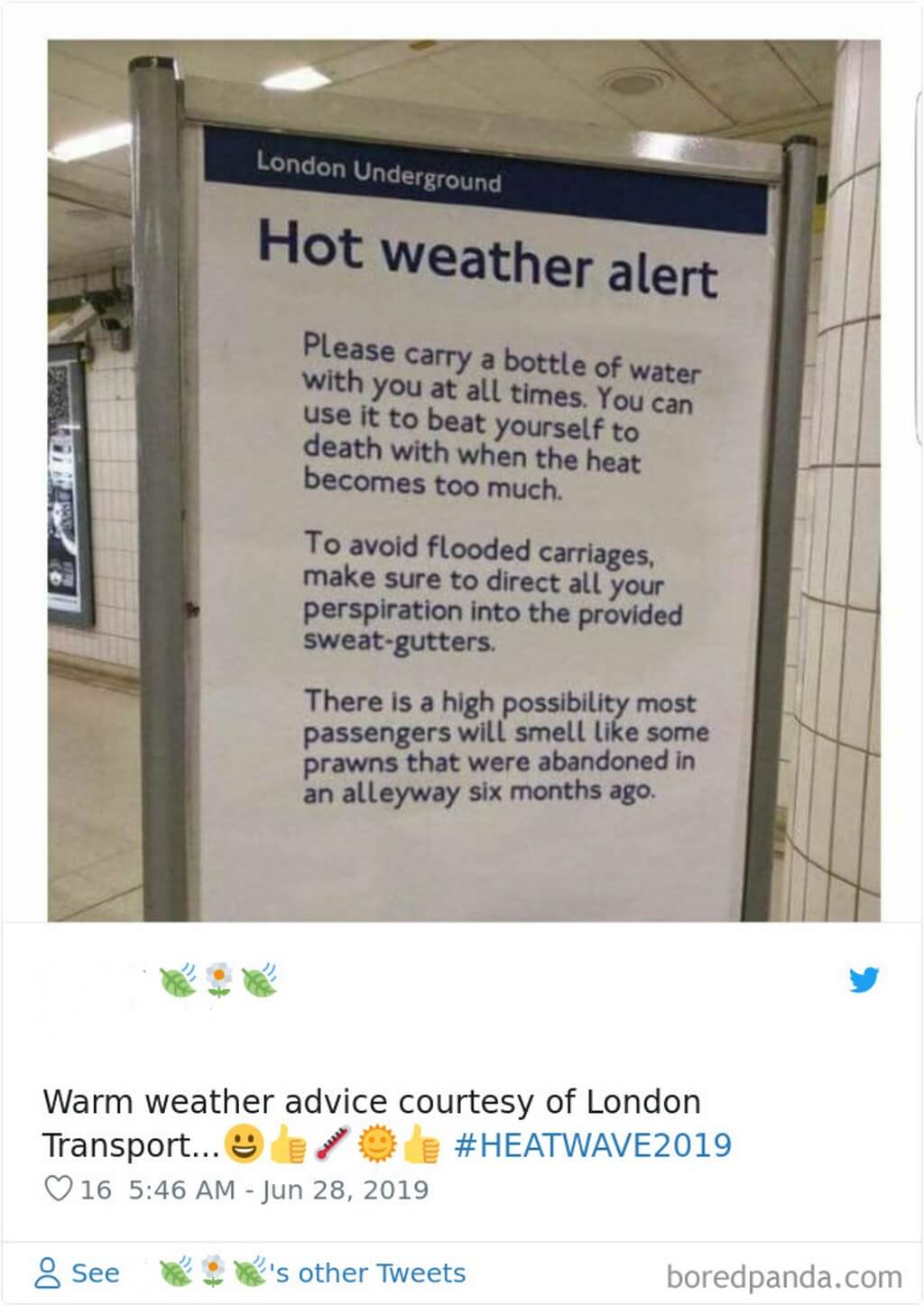 Wear sunscreen, even staying in the shade. Reapply every 4 hours. Here's a recipe for homemade, ecologic sunscreen**
Look up the signs of heat stroke and keep them in mind. When you see someone suffering from it, you can help better
Wear a broad brimmed hat in the sun. Anyway: head protection
Wear sunglasses, you'll get less tired
Wear cotton, not polyester. Breathes easier in the heat
If you feel weak or exhausted, lay in a cold bath for a while untill you cool down. If you don't have a bath, take a lukewarm shower
Leave your hair wet, but take care with drafts & wind
Make a fire evacuation plan, or study it well in your workplace
DON'T FORGET YOUR PETS! Treat them the same as you treat yourself. If you have pets, put ice in their water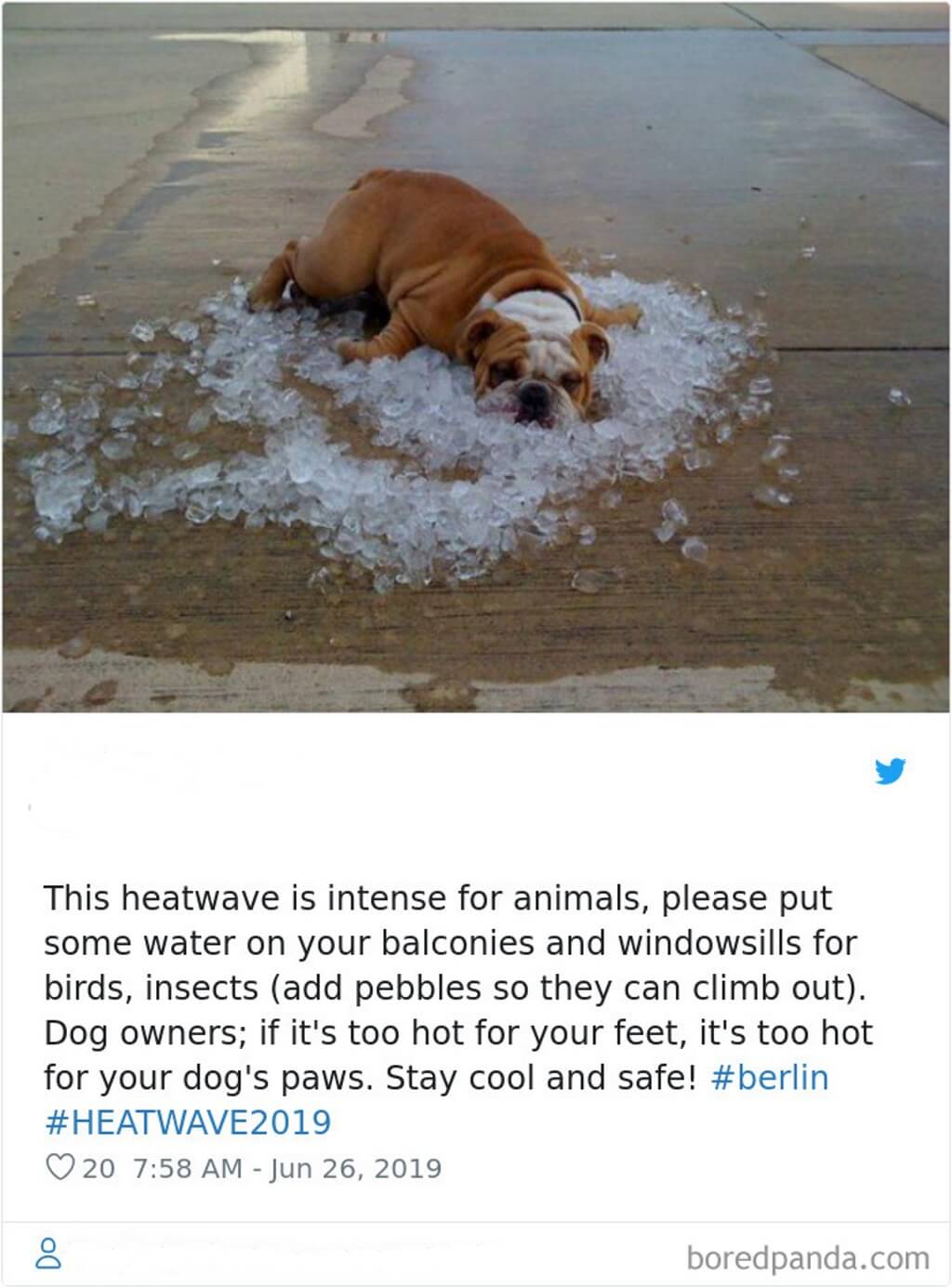 Stay out of the sun between 14:00 – 17:00 especially
Don't drink ice water or cold drinks. Your body will need warmth to get it up to body temp, so you'll loose every effect. Drink lukewarm water or tea instead, and cool yourself off with icecubes or frozen towels (see above)
BE CREATIVE!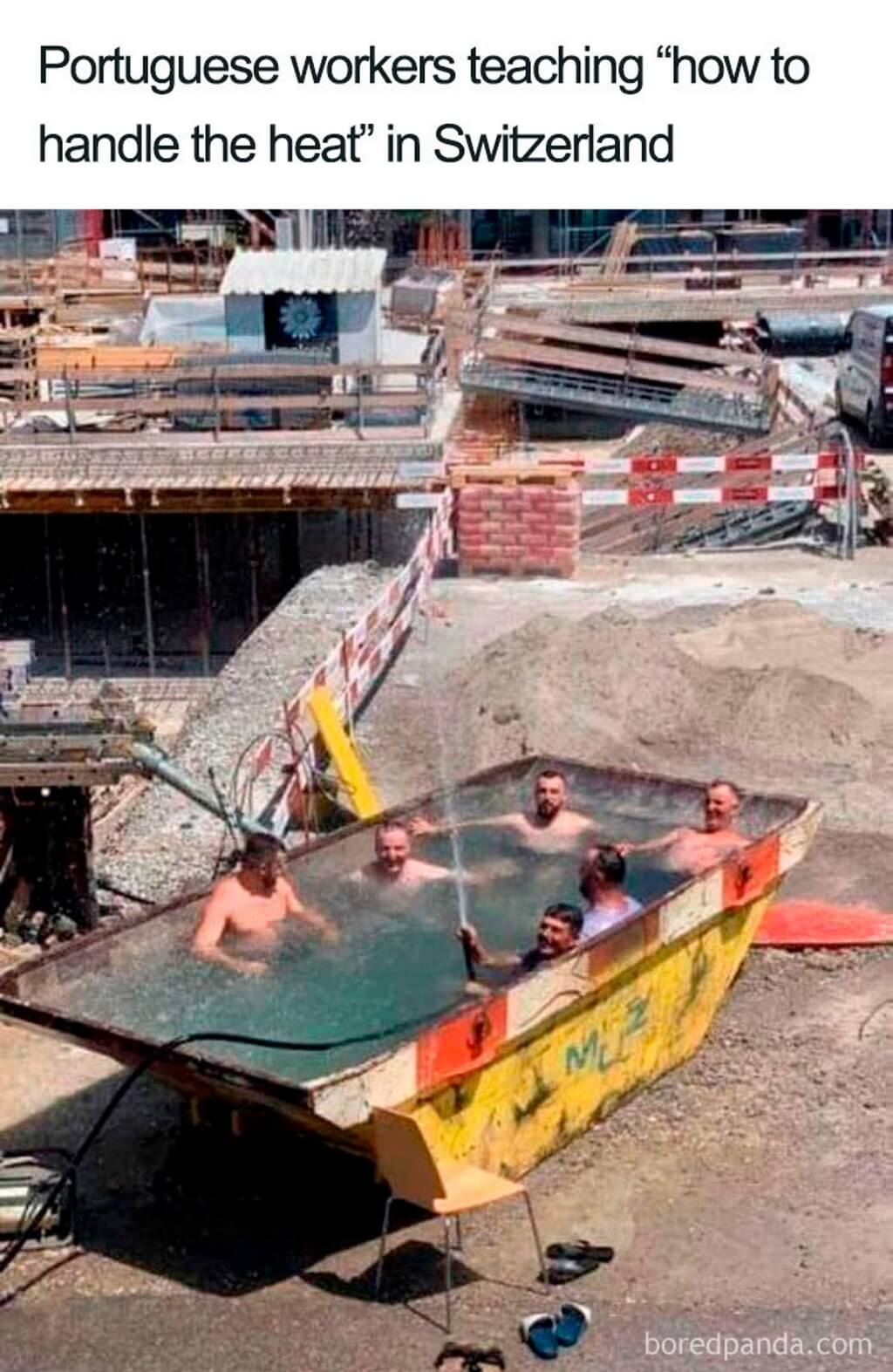 ** Homemade Sunscreen Recipe
Make your own sunscreen at home with natural ingredients and avoid the chemicals in commercial brands.
Ingredients
½ cup almond or olive oil (can infuse with herbs first if desired)
¼ cup coconut oil
¼ cup beeswax
2 TBSP zinc oxide
1 tsp red raspberry seed oil (or less, optional)
1 tsp carrot seed oil (or less, optional)
2 TBSP shea butter (optional)
Optional Ingredients
essential oils
vanilla extract or other natural extracts (not citrus)Instructions
Notes
This sunscreen is not waterproof and will need to be reapplied after sweating or swimming.
Make sure not to inhale the zinc oxide. Use a mask if necessary!
Add more beeswax to make thicker sunscreen, less to make smooth sunscreen.Store in a cool, dry place or in the fridge.
I prefer to store in a small canning jar and apply like a body butter. It will be thicker, especially if you use coconut oil in the recipe.
Remove the zinc oxide and this makes an excellent lotion recipe!
**
Symptoms of Heat Stroke
Throbbing headache.
Dizziness and light-headedness.
Lack of sweating despite the heat.
Red, hot, and dry skin.
Muscle weakness or cramps.
Nausea and vomiting.
Rapid heartbeat, which may be either strong or weak.
Rapid, shallow breathing.