It rains. Please note: it's August. For me it's a scoop. In all the time I've been walking around here, I only know August as sunny and warm and dry.
But there's more then rain falling out of the sky. Cats as well
It seems as if it is raining small cats. Our English neighbors know all about it: they arrived one day and the next day became aware of the stray cat phenomenon. One arrived on their porch in the evening. She was received with love. Stephanie has a cat tattoo for a reason.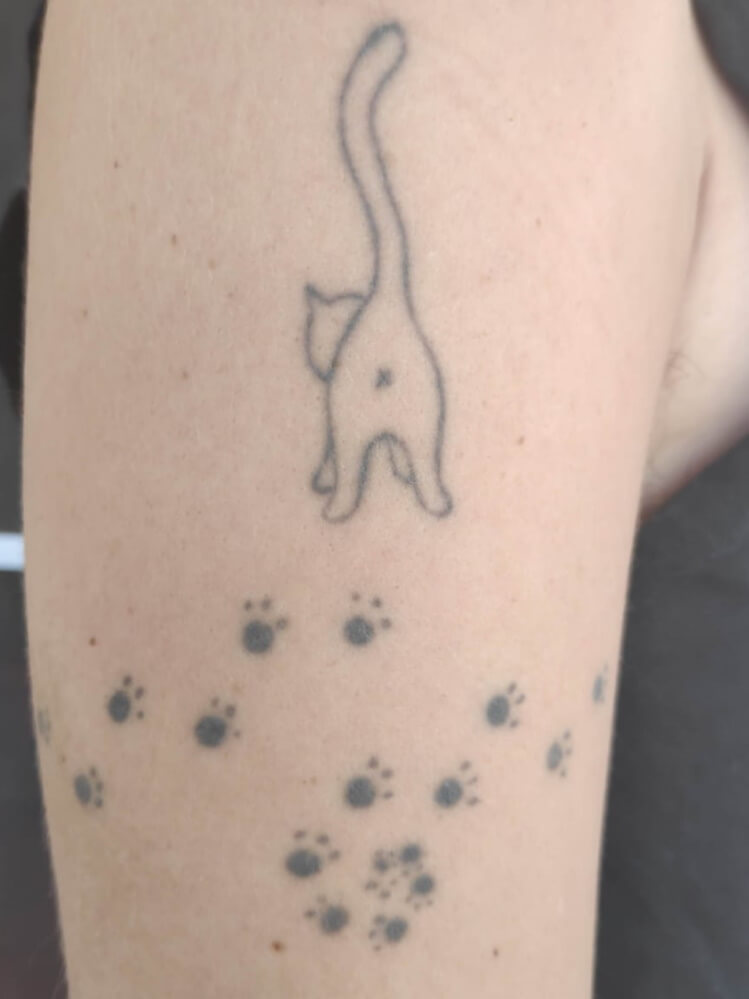 The next day she gave birth to 3 healthy kittens
They managed to find a lovely family for mother ánd children all together, but don't ask how many hours of internet networking and devotion that took! Shortly after, another one arrived, a single young girl. She was taken in by the German family, who bought her powdered cat mother's milk and pampered her for 3 months. Unfortunately, they couldn't take her when they went back to Germany. (link to blog)
I was going to take care of the cat – baptized Lucky – but our English neighbors had fallen for her and took her in against their better judgment. Against their better judgment, because they already have a cat: Fizzy – after which their company is named: fizzcatcreations. Fizzy was not pleased.
A beautiful black mini-cat has been roaming around for over a year now, but she's very shy, and that is not improving
And now the latest addition. Recently. A gray girl. They fought with each other, the black and the gray, right under my bedroom window, just as I was falling asleep. Irritating. Something had to be done. The black can't be lured, doesn't trust anybody or anything, so it had to be the gray one. She was approachable.
Especially by two young Spanish human girls, who were soon playing with her.
They called her Suzy, and the three of them immediately adored each other
Cats adopt humans, they say, and that's certainly true in this case. The other day, I saw mother Laura walking towards the pool, with her eldest daughter a few meters behind her. The youngest came a few meters behind her sister, and I joyfully watched this little scene from behind the kitchen window, and I thought, "And now I'm curious …"
And yes. Here came Suzy. A few meters behind the youngest girl.
The family has been adopted. Whether they want it or not.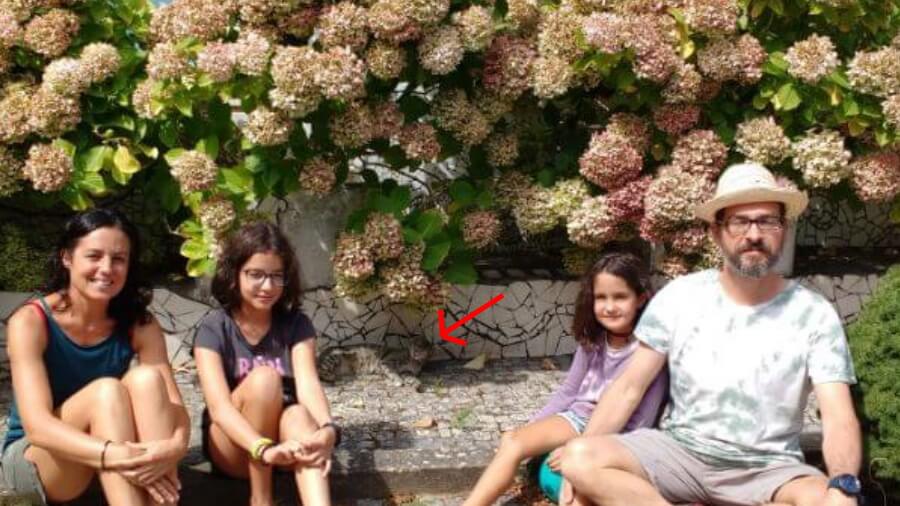 Fortunately they want it!