Romy's birthday. One of "the girls". For the happy occasion the girls asked everyone to go to the beach to join a surf class. It'll be the first surf lesson for everyone, so everyone is thrilled!
Figueira da Foz is said to be one of the best places in Europe to surf, so that's promising
It's one of their last days here, they have to return to Holland next week. Then it's over. Then they have been here for three and a half months. They were here just before the C-risis started.
They know the Termas by heart, and they'll miss it too – "Although it's also very nice to see everyone again." The daily walk upstairs, to the cages filled with meat on the hill, which have attracted so many known and unknown animals.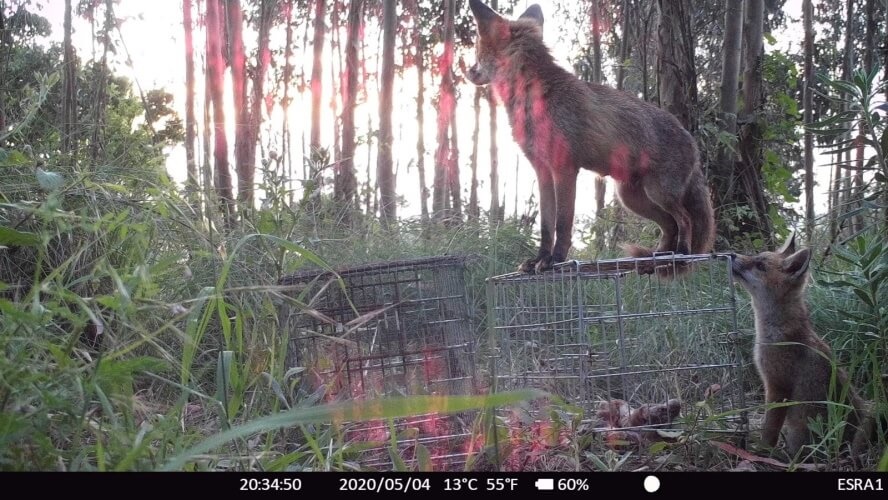 The foxes will miss you! Where will they get their fast food from now?
The Pesch family had also been here since March, since the beginning of the C-risis.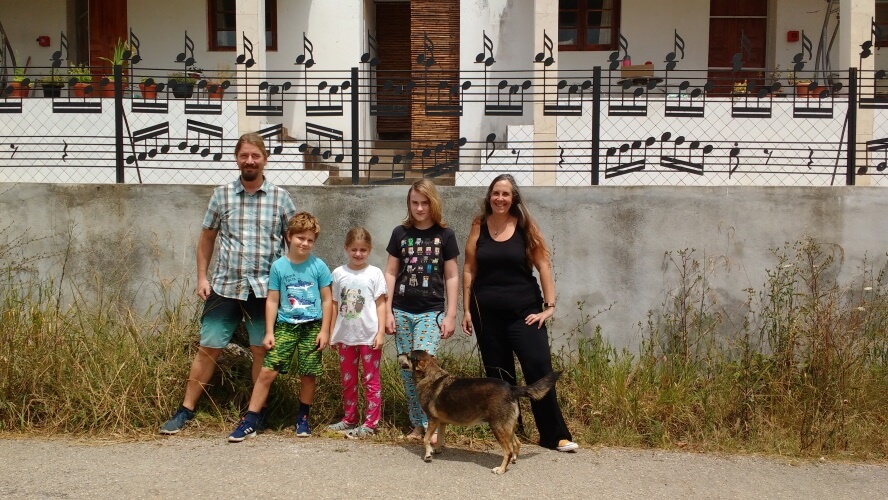 They knew the Termas already, they'd stayed a month last year. That was at the beginning of their world tourSeeing them in and on the sea – first surf lesson, so ón the water is rare – I think: "Gosh, they were in Florida 3-and-a-half months ago. That's exactly the other side of the ocean. Well… almost exactly."
After their month here last year, they set off, the start of their world tour
So we're the beginning and the end of their journey. The C-risis did screw up their plans considerably. They'd seen New Zealand, Australia, Vietnam, Thailand, and Portugal of course – and then it suddenly ended in Miami.
We had a good time. We could have social events, even in the heat of the C-wave – like the gamenight-afternoon last Sunday. Stephanie took the boardgame "Azul" and the girls had "Werewolf". Very entertaining. Also a way to get to know the world, all these different nationalities at the table.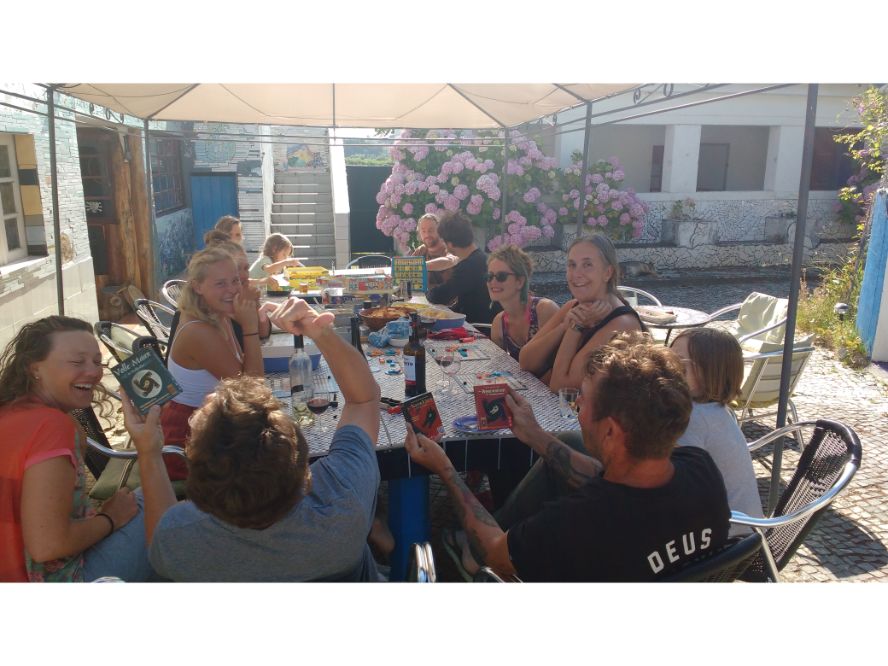 After all, you can't really see the whole world. But they know Termas-da-Azenha very well now!
And the Atlantic Ocean probably now too, after almost drowning in it all afternoon …