In the morning: Look well, fits perfectly, cut fiercely, spread nicely, press, next…
In the afternoon: Mix well with an old whisk, a good dollop on your rubber, and just smear away …
In this beautiful autumn week, not too hot, not too cold, no rain, it is fine to finish this facade. September has always been a low in the season – just after summer, schools have started, people are rested, their batteries fully charged, and ready to go back to work. A working month, before the need arises to go out again for a while.
Sometimes not much happens in a week.
Some people pass by – that actually always happens, magical or not
Mostly portuguese, who still know the Termas when it functioned as a spa, or people who want to know how these Termas actually work. The latter group usually leaves quickly, because the Termas no longer functions as a healing facility.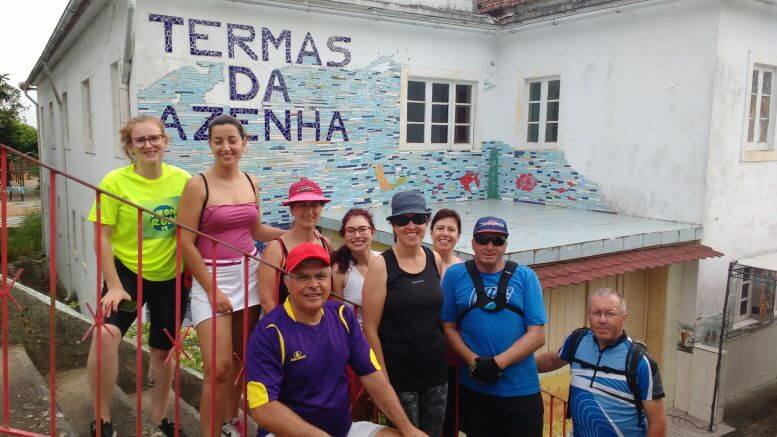 Not anymore. The name is a bit misleading, but I can't change that. It's just called that. And the water is still flowing. Not much to do about that either. It's been a long time since there was a doctor sitting here, diagnosing every bather, and decreing that one should bathe 7, 9 or 11 times a day.
Always an odd number.
That was probably the magical part
The room the doctor resided in, and the reception area in front of it, is now the laundry room. In almost all cabins the baths have now been closed and things are stored in them that you do not need every day, but that you do not want to throw away either. There are a few baths left. The water has to go somewhere!
A sala de convívio – the big room, as we call it now, still serves the same purpose.
Where it used to serve as a community space, where from time to time musicians would sit on a stage to give the bathers a good reason to sing and dance – something every portuguese has stored deep in the genes – it still serves as such.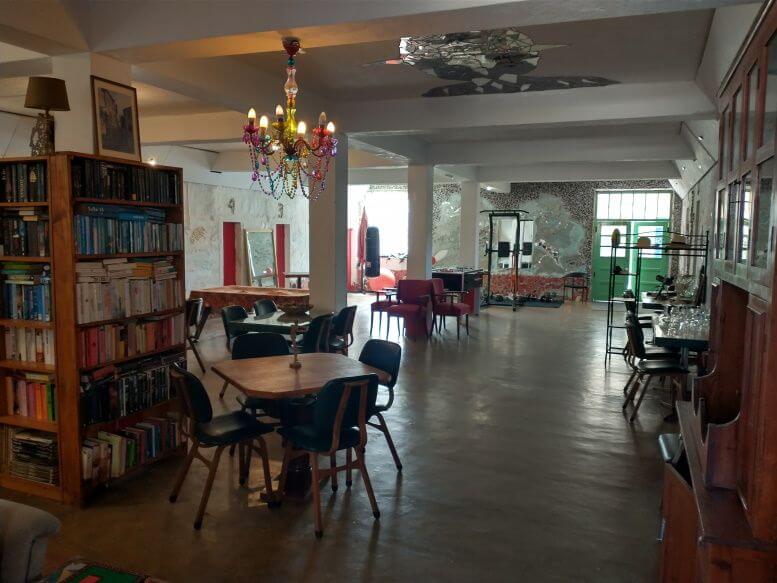 That was the magical part too. The healing waters, relaxation, music and dance
Now they are no longer bathers, but for example camping guests.
It's just as well. We have always appreciated the September low. A moment of rest after a hectic high season, a moment of reflection after a glowing summer.
Time for us to recharge the batteries.
.
We moved here in 2000 from Rotterdam, Holland to the Termas-da-Azenha, Portugal.
A big step, especially with two small children.
We are busy to rebuild one of portugals cultural heirlooms: Termas-da-Azenha, an old spa which has been turned into several holiday houses, rooms and a campsite.
You'll find mosaics and paintings everywhere.
Since 2018 we call ourselves the first B&B&B in the world – Bed & Breakfast & Bathrobes. You can buy a home-made unique bathrobe/housecoat with us.
Each week a little blog about what is happening around us. An easy read. A few minutes in another world. A little about what it going on in Portugal. If you plan your holiday to Portugal, it might be a nice preparation
You can subscribe to this blog- see at the right side of this page »
You'll get it every weekend in your mailbox.
On Sunday morning we publish it on our Facebook and on Instagram.