Santa Claus? No, Sinterklaas – who's that then?

Back from 5 days in the Netherlands. That part of the Netherlands where we lived, is a huge city, connected by highways. It's the most populous part of the country. Where we all grew up. Me, my ex, and my sons.
The sons have little to no nostalgia for their old homeland
That's because the youngest still lives in Portugal because he likes it more – in which I completely agree with him. And because the eldest went back 10 years ago because it seemed more pleasant to him to live there – in which his father completely agrees with him.

We are a split family, but that doesn't matter because it's 2021.

Internet, whatsapp, video, email, flying, driving – keeping in touch is less of an issue than ever. And also: they are no longer little boys. When we first broke up, things were a little different. The boys stayed here with me, and their father went back to Rotterdam.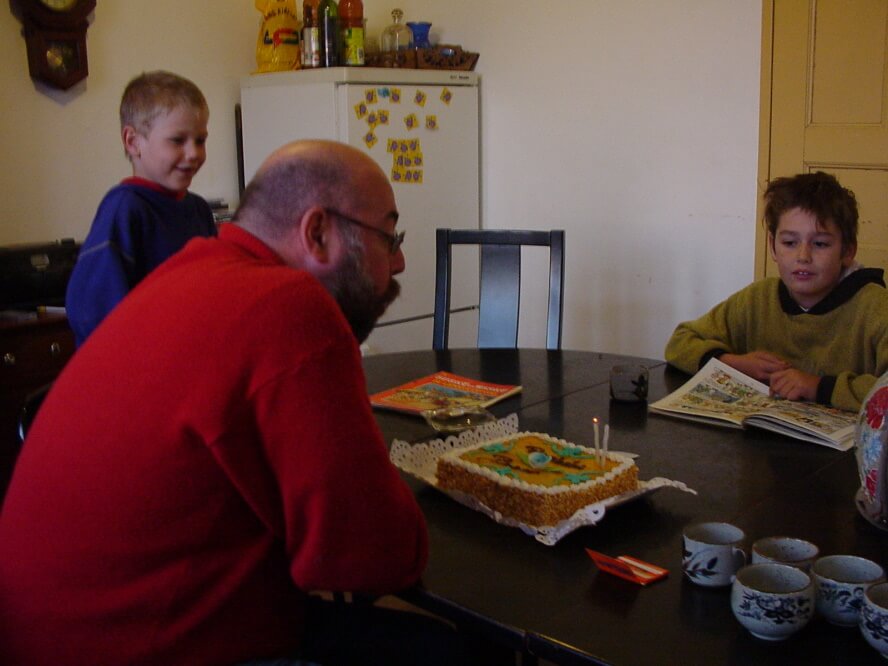 And now the youngest and I went back again. It's been a while, because the pandemic came in between of course, and we weren't too eager to go back either, because everyone always came here.
The gloomy winter weather cooperated nicely not to arouse homesickness
On the contrary, I had saudades. Portugal is my country now, there is no doubt about that. I may be a weird Portuguese, but I do feel like I belong.

The only thing is, you can't deny your roots. With the Sinterklaas' birthday party on the 5th of December – which I have always found to be one of the best parties, because you were allowed to make surprise packages of your presents, and poems to piss people off a bit – it's feeling a bit homesick, as an expat.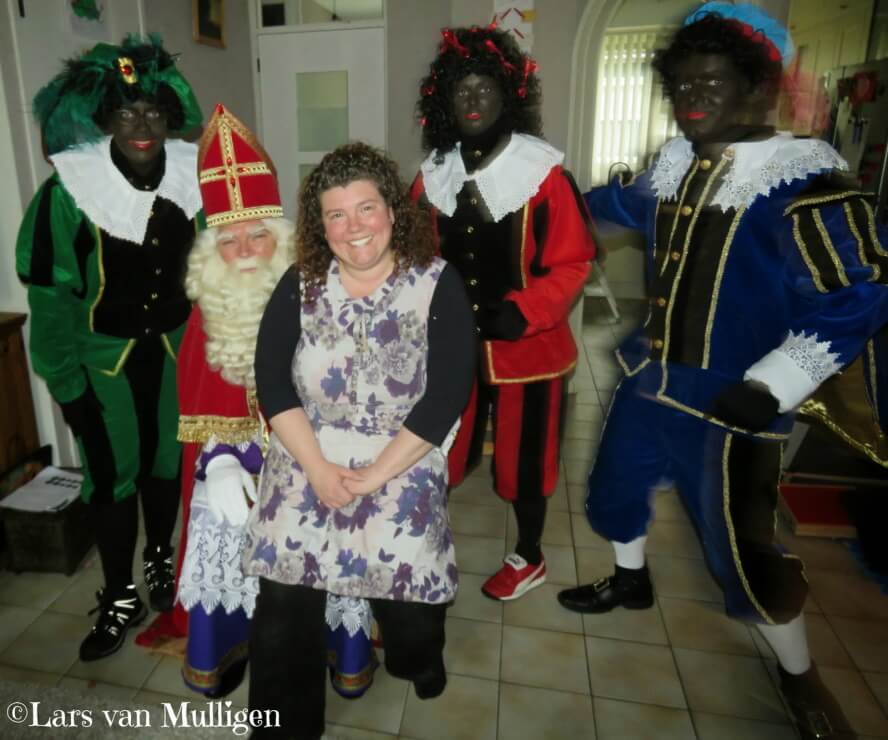 We have never celebrated Sinterklaas here. Well, once. There's no point, if you do that all by yourself, only with your family. The nice thing about it is that all children are in wild-expectation-beating-our-heart-mode. That everyone is secretly carrying things around, and suddenly asks: "Um … those cardboard boxes, are you throwing them away? Can I have them then?" – that you think: "What on earth is he going to do with 5 of those? I saw you hid 6 under your bed already."

I prepared some presents – a little bit of festivities today.

There are 3 packs of spiced nuts, chocolate letters and 3 pairs of warm winter socks ready for the youngest son and the two foster sons. The eldest has already received his socks during our visit, and doesn't like chocolate. He has that from his mother. I'm not so fond of chocolate as well. But, you can wake me up for marzipan! Or …

Today I prepared some sweetness that I really like: almond paste!
So simple to make. It needs a few weeks (!) in the fridge to ripen. Then it gets more and more delicious.
Interested? Here's the recipe:
Stir 100 grams of almond flour and 75 grams of agave syrup well together. Put it on a plastic sheet, make a roll of it, and practice patience for two weeks.

Told you. Super simple!

And if you also want something underneath, here is the recipe for a pie crust (also easy):

2 eggs at room temperature, 70 g sugar (or your favorite substitute), 45 g flour, 20 g corn flour, pinch of salt

Preheat the oven, 160°C hot air. Mix the eggs with the sugar until very light and foamy; be sure to go on for a quarter of an hour at least. Mix the flour, corn flour and salt and spoon it into the egg mixture.
Use those paper forms, to get a muffin-like cake, filled with the almond paste.
Baking time 30 minutes.
Yummy! A very nice and fun Sinterklaas party, everyone!
.
We moved here in 2000 from Rotterdam, Holland to the Termas-da-Azenha, Portugal.
A big step, especially with two small children.
We are busy to rebuild one of portugals cultural heirlooms: Termas-da-Azenha, an old spa which has been turned into several holiday houses, rooms and a campsite.
You'll find mosaics and paintings everywhere.
Since 2018 we call ourselves the first B&B&B in the world – Bed & Breakfast & Bathrobes. You can buy a home-made unique bathrobe/housecoat with us.
Each week a little blog about what is happening around us. An easy read. A few minutes in another world. A little about what it going on in Portugal. If you plan your holiday to Portugal, it might be a nice preparation
You can subscribe to this blog- see at the right side of this page »
You'll get it every weekend in your mailbox.
On Sunday morning we publish it on our Facebook, on Instagram and on Pinterest.