This is actually old news. It's about the day of Halloween – as you know it, we call it "All Soul's Day" here. Sorry for that, dear readers, because this happened on October 31 – The Day of all souls.
All Souls on the 31st of October – Halloween – already a week ago
Who looks so far back in the past, nowadays, besides history teachers and people-in-therapy? The goal is moving forward, always moving forward. On to progress. I always think everyone rushes to the front exit, but do you know the back exit?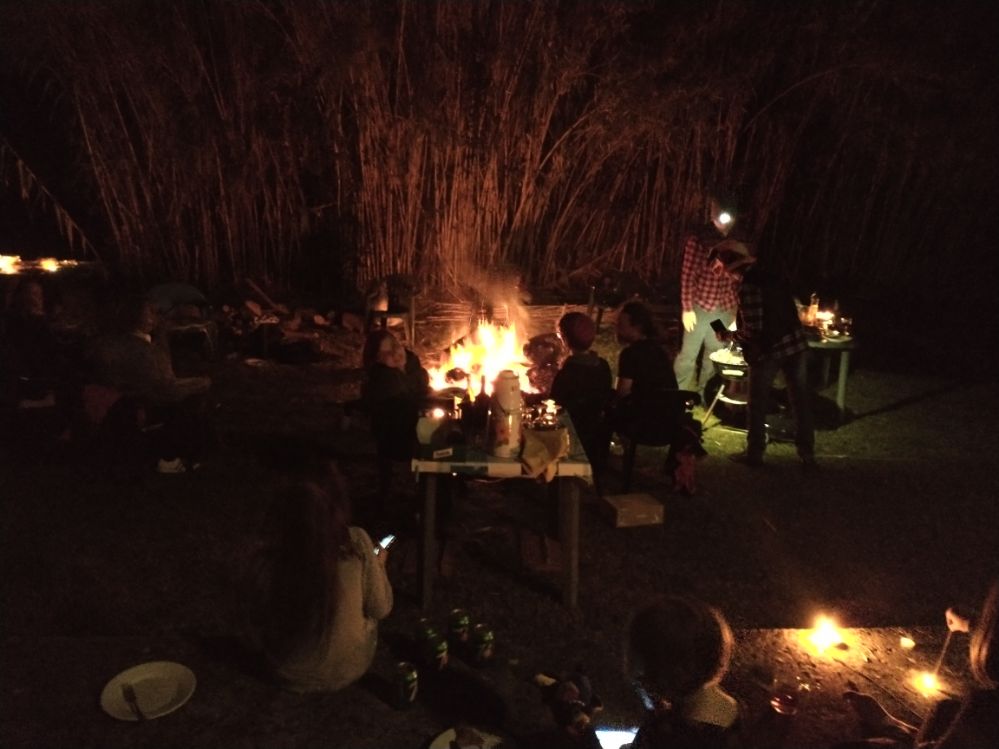 The back exit is something like this. Sitting next to a campfire, staring
A campfire is always introspective. Looking back instead of rushing forward. I am a person who likes to go forward, but I can still spend hours watching a campfire.
And we all actually did that … staring into the fire …
Otherwise we might have gone out. It was a full moon, lovely mild weather, and a walk together is very pleasant. The cemetery of Azenha is in the middle of nowhere, in the woods. A great location. But, unfortunately …. Corona.
The cemeteries in Portugal were closed this weekend, and everybody was supposed to stay in their own county
Excuse me? – you might say, but that's the way it is: in Portugal, people don't do Halloween. They go to the cemetery on October 31 to decorate the graves of their beloved deceased, and at sunset they leave a fragrant, flowery cemetery full of burning candles and flowers.
A wonderful tradition. Years ago we were lucky enough to be at that cemetery in the woods on a full moon on the 31st – then suddenly time no longer exists; nothing progresses, looks back or whatever. You can almost see All Souls around you!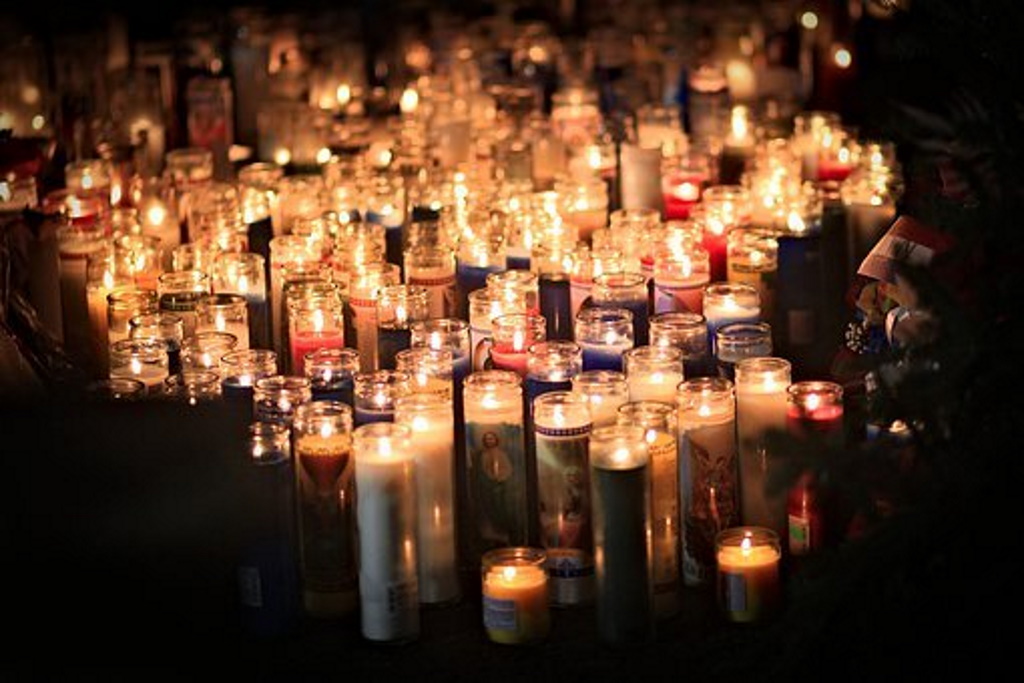 But this year the Souls have to do without flowers and candles
The day after is All Saints' Day – a day when everyone visits each other. But unfortunately, that is not possible this year either.