The day started well. Wonderful weather for November – nice, a day of watery sun, in between all the watery days without. I had an Assignment, several in fact, so I drove to the coast.
I gifted myself a day of shore leave in Figueira da Foz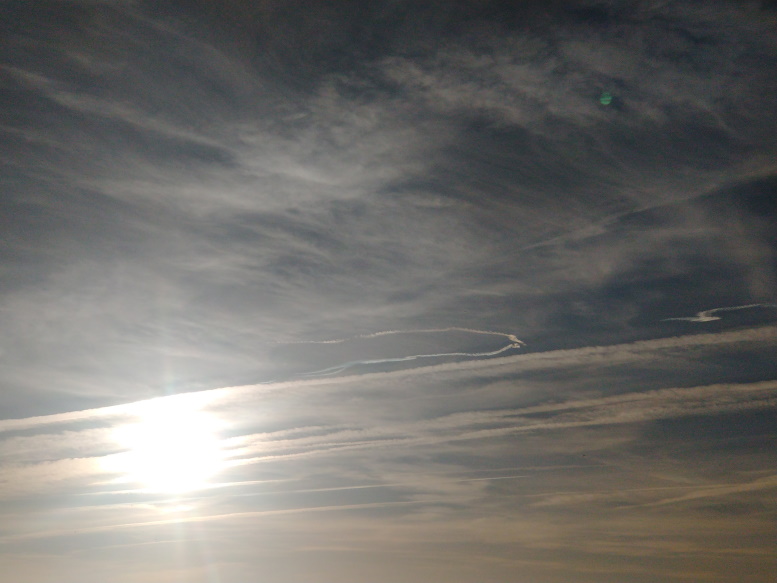 Completely unexpected, so even more fun. This is how it came about: at the bank, where I had to get the monthly statements for July and August, it all went so easy. I had to wait a little – you always have to wait everywhere, so that's nothing special – and meanwhile the desk clerk waved friendly: "Olá Ellen!" and the bank manager came over for a cheerful chat.
Before internet banking hit, I came here much more often to arrange things. The internet wouldn't cooperate now, so I couldn't fulfill my Assignment online, but never mind. Live is better; this branch is still a kind of neighborhood café, where everyone knows each other, and the employees are doing great socially.
Five stars for the Crédito Agrícola balcão Paião – and on to the next Assignment
Those Assignments come from bookkeeper Emília, and I take them very seriously. When it comes to handing out stars, she and her team certainly qualify for about 5 as well. I'm doing my best, but I'm an absolute idiot when it comes to numbers and bookkeeping, so it's really nice that they watch over me and the company because you can get the biggest trouble if you make mistakes.
(By the IRS, I mean. Do you remember that recently a huge group of citizens was screwed up – because of the mistakes the IRS made itself? So, they can make errors themselves … but this is a dutch story, so you might not know.)
Then to the EDP, loja Figueira da Foz. Apparently I had forgotten the invoices for the solar panels, and I couldn't find a way to arrange that on myedp. I can go straight on to an employee the moment I enter. A friendly and spirited lady, who is like the twinsister of my niece-in-law. Funny.
She asks for the NIF, the company identification number, and starts clicking frantically. She also has to frown a lot, so I prepare myself for a long wait.
The service from the EDP live is very different than on the phone. It has happened to me several times in the past that after waiting half an hour, forty-five minutes and listening to a dull music loop, the connection is simply broken off. Their doing!
That's why I included it in the Figueira program, in the hope that it would go better live
I can hereby strongly advise you, in case of complaints or things, to just talk to a person in an EDP store, because the chance that you will be helped in a pleasant way increases enormously.
All that success made me hungry. The terrace near the market halls looked inviting, with almost a view of the marina, nice and quiet, table alone. They had dourada – I never get that at home. Nice, fish & chips. Again: five stars *****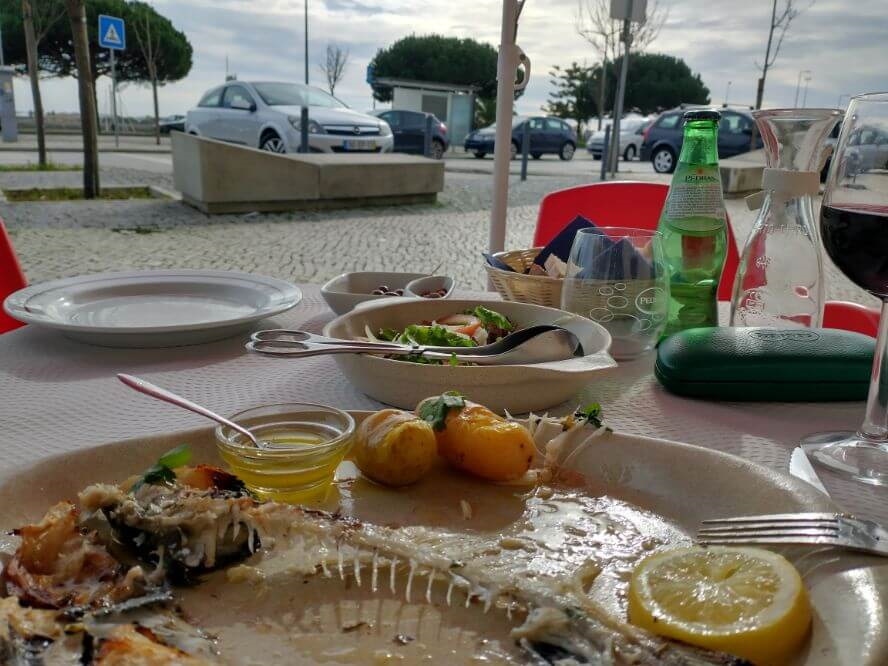 Man, what a day.
.
We moved here in 2000 from Rotterdam, Holland to the Termas-da-Azenha, Portugal.
A big step, especially with two small children.
We are busy to rebuild one of portugals cultural heirlooms: Termas-da-Azenha, an old spa which has been turned into several holiday houses, rooms and a campsite.
You'll find mosaics and paintings everywhere.
Since 2018 we call ourselves the first B&B&B in the world – Bed & Breakfast & Bathrobes. You can buy a home-made unique bathrobe/housecoat with us.
Each week a little blog about what is happening around us. An easy read. A few minutes in another world. A little about what it going on in Portugal. If you plan your holiday to Portugal, it might be a nice preparation
You can subscribe to this blog- see at the right side of this page »
You'll get it every weekend in your mailbox.
On Sunday morning we publish it on our Facebook and on Instagram.